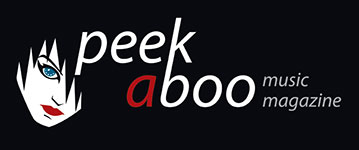 like this concert review
---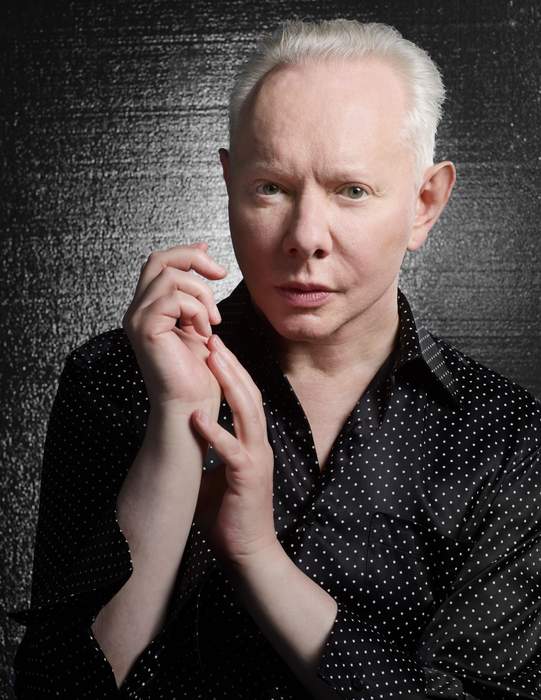 JOE JACKSON
Brussels, AB (22/02/16)
Concert
08/12/2016, Didier BECU
---
Yesterday, Joe Jackson could hardly believe that it was thirty years since he stood on the stage of the AB for the first time. He's still able to sell out this rock temple. Not really surprising, because anyone who cares about music, will agree that the 62 year-old British musician is a master who can't be ignored. Yesterday, he proved it again, a big minus, however, was the cohesion of the setlist.
His latest CD is titled Fast Forward, but Jackson is very well aware of the fact that nowadays a venue can only be sold out if you play your greatest hits. Strange really, because Joe Jackson always used to be a contrarian guy. The avid smoker released records that made label bosses sweat. In times of new wave he released an album featuring swing songs from the 40s (Jumpin ' Jive), he made a jazz record in times that jazz was not hip at all (Body And Soul) or simply composed classical music (Symphony No. 1). Joe Jackson did it indeed, and always with bravado. His latest CD is a curious fact as well, because the album was recorded in four cities and normally should be released as a series of four EPs. But precisely, no one buys an EP nowadays.
Joe Jackson always was a master in releasing records that form a whole, but that was not the case yesterday. Eight tracks from the new album, constantly interspersed with (brilliant) classics: the public floated between an intimate concert and an edition of Night of the Proms.

Jackson performed the support act himself, and he performed five songs at the piano. The opener was an instant hit (It's Different For Girls) and the highlight was Big Yellow Taxi (though he gave other musicians the advise never to cover a Joni Mitchell song, as after all you don't know what you started!). From Fast Forward on, bassist Graham Maybe appeared on stage with whom Jackson collaborates since Look Sharp!

Once the complete Joe Jackson Band was on stage, the first crowd pleaser started (Is She Really Going Out With Him ?), and many would follow (including an unnecessary version of ABBA's Knowing Me Knowing You, even though the public wanted to hear something by David Bowie instead). However, there was a kind of reference to Starman, because during Kings Of The City, Jackson said that New York is still there, but has lost its stars.

Unfortunately, Mr. Joe Jackson, you lost a few stars as well. The gig contained lots of gems (mostly the intimate songs), but your musical genius is just too big to bring a potpourri on stage, and not even a cover of Television (See No Evil) can't change that. Joe Jackson remains one of the best musicians, but he 'd better stay loyal to his former motto: no compromises!
Didier BECU
08/12/2016
---
Joe Jackson kon gisteren zelf amper geloven dat het ondertussen al dertig jaar geleden was dat hij voor de allereerste keer in de AB stond. Hij heeft er na al die tijd geen moeite mee om de Brusselse rocktempel uit te verkopen. Echt verwonderlijk is dat niet, want iedereen die om muziek geeft, zal ermee instemmen dat de 62-jarige Britse muzikant een klasbak is waar je niet omheen kunt. Dat bewees hij gisteren nog maar eens, een groot minpunt was evenwel dat de cohesie in de setlist volledig zoek was.

Zijn laatste cd mag dan wel de titel Fast Forward dragen, Jackson is er zich maar al te goed van bewust dat je tegenwoordig alleen maar een zaal kan uitverkopen als je het publiek ook je grootste hits aanbiedt. Vreemd eigenlijk, want eigenlijk was Joe Jackson steeds een tegendraadse kerel. De fanatieke roker bracht alsmaar platen uit die heel wat platenbonzen angst inboezemden: in tijden van new wave een lp uitbrengen met daarop swingnummers uit de jaren 40 (Jumpin' Jive), een jazzplaat in tijden dat jazz helemaal niet hip was (Body And Soul) of gewoonweg klassieke muziek (Symphony N°1). Joe Jackson deed het, en steeds met bravoure. Ook zijn laatste cd is een merkwaardig feit, want de plaat werd in vier steden opgenomen en zou normaliter uitgebracht worden als een reeks van vier ep's. Maar precies, niemand koopt tegenwoordig nog een ep.

Joe Jackson is altijd een meester geweest in het uitbrengen van platen die één geheel vormen, maar dat kon je gisteren niet van de set zeggen. Acht tracks uit het nieuwe album, maar die werden alsmaar afgewisseld met (briljante) klassiekers zodat je je als toeschouwer tussen een intiem concert en een editie van Night Of The Proms schipperde.

Jackson was deze avond zijn eigen voorprogramma, en alleen achter de piano bracht hij vijf songs. De opener was meteen raak (It's Different For Girls) en het hoogtepunt Big Yellow Taxi (ook al gaf de muzikant anderen de raad om je nooit aan een cover van Joni Mitchell te wagen, je weet immers niet waaraan je begint!). Vanaf Fast Forward verscheen bassist Graham Maybe op het podium, met wie Jackson al samenwerkt sinds Look Sharp!

Van zodra de volledige Joe Jackson Band op het podium stond, begon men aan de eerste crowdpleaser (Is She Really Going Out With Him?), en er zouden er nog veel volgen (waaronder een ondermaatse versie van ABBA's Knowing Me Knowing You, ook al brulde de zaal dat ze liever iets van David Bowie hadden gehoord). De verwijzing naar Starman was er, want tijdens Kings Of The City vertelde Jackson dat New York er nog wel was, maar dat de stad ondertussen zijn sterren had verloren.

En helaas, mijnheer Joe Jackson, ben ook jij een paar sterren kwijt. Het optreden zat vol parels (meestal de intieme nummers), maar jouw muzikale genie is net iets te groot om een potpourri op het podium te brengen, en daar kan zelfs een cover van Television (See No Evil) niets aan veranderen. Joe Jackson blijft een grote mijnheer, maar toch zou hij beter trouw blijven aan zijn vroegere motto: geen toegevingen!
Didier BECU
08/12/2016
---