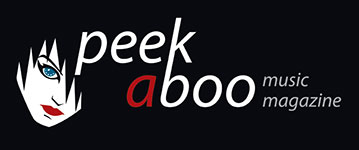 like this movie review
---
JOE LYNCH
Everly
Movie
Action
[45/100]

Splendid Films
19/07/2015, Didier BECU
---
Twenty years ago (yes, that long) our retina was enchanted by Salma Hayek as Santanico Pandemonium in From Dusk Till Dawn. Today, the Mexican actress is almost 50, but she still looks hot. Unfortunately, it has been a while since we saw her in a hit movie, and so she ended up at the bottom of the high pile of actresses directors want to work with. So why not ask her to play in a dumb action movie in which she even gets the lead role? After all, when men like Liam Neeson and Kevin Costner can still play the unbeaten action hero, why not a woman? Joe Lynch suggested the idea to Hayek and she grabbed the chance. Fortunately for him, because Everly already should have been released four years ago, but Kate Hudson refused to cooperate on this project at the last moment. Perhaps the actress from The Skeleton Key reread the script, because that does not make any sense at all.
The Yakuza boss Taiko (Hiroyuki Watanabe) discovers that his former sweetheart Everly (Salma Hayek) works for the FBI. Enough for him to kill Everly, who worked for him as a whore for four years. Everyone wants to kill Everly, but no panic! This lady barely knows how to hold a gun, but she can save herself. Even a bullet wound in the belly at the beginning of the film doesn't stop her, and as a bonus she can bring her mother Edith (Laura Cepeda) and daughter Maisey (Aisha Ayamah) in safety.
There is a lot of shooting and there are a lot of nods to Tarantino, but that doesn't make it a good film. This is particularly due to the clumsy directing of Joe Lynch, who last year also directed the idiotic comedy Knights of Badassdom. The film does have some fun moments, but it 's not because you imitate Tarantino that you' are Tarantino. The best scene is undoubtedly the one in which the Sadist (Togo Igawa) wants to destroy Hayek's cute face with sulfuric, but unfortunately ten great minutes don't save a movie. An action film to forget, although the sexy ass of Hayek floats in your mind for a while.
Didier BECU
19/07/2015
---
Twintig jaar geleden (jawel, al zo lang) werd ons netvlies betoverd door Salma Hayek, die als Santanico Pandemonium allerlei sensuele, gekke dingen in From Dusk Till Dawn deed. Vandaag is de Mexicaanse actrice bijna 50, maar ze ziet er nog steeds stralend uit. Helaas is het een eeuwigheid geleden sinds we haar aan het werk zagen in een succesfilm en dus ligt ze al een hele poos onderaan de stapel van actrices met wie regisseurs willen samenwerken. Waarom haar dus niet vragen om mee te spelen in een domme actiefilm waarin ze zelfs de hoofdrol krijgt? Want tja, als mannen als Liam Neeson of Kevin Costner als hoogbejaarden nog de onverslagen actieheld mogen uithangen, waarom zou een vrouw dat dan niet mogen doen? Joe Lynch stelde het aan Hayek voor en die hapte toe. Gelukkig voor hem, want eigenlijk zou Everly al vier jaar geleden uitgebracht zijn, maar op het laatste nippertje weigerde Kate Hudson haar medewerking aan dit project. Wellicht heeft de actrice uit The Skeleton Key het script herlezen, want dat slaat werkelijks nergens op.
De Yakuza-baas Taiko (Hiroyuki Watanabe) ontdekt dat zijn voormalig liefje Everly (Salma Hayek) voor het FBI werkt. Dat is voor de maffialeider reden genoeg om Everly, die al vier jaar voor hem als hoer werkt, vogelvrij te verklaren. Zowat iedereen probeert Everly omver te knallen, maar geen paniek! Deze dame weet amper hoe ze een geweer moet vasthouden, maar ze weet zich toch steeds te redden. Zelfs een kogelwonde in de buik in het begin van de film kan haar niet stoppen, en alsof dat allemaal nog niet genoeg is, slaagt ze er ook nog in om haar moeder Edith (Laura Cepeda) en dochter Maisey (Aisha Ayamah) in veiligheid te brengen.
Er wordt zeer veel geschoten en er zijn ontzettend veel knipogen naar Tarantino, alleen werkt deze film (op Hayek na) voor geen meter. Dat is vooral aan de klungelachtige regie van Joe Lynch te wijten die vorig jaar ook al de idiote komedie Knights of Badassdom op het publiek losliet. De film bevat wel een paar leuke momenten, maar het is niet omdat je Tarantino imiteert dat je hem ook bent. De leukste scène is ongetwijfeld die waarin de Sadist (Togo Igawa) Hayeks snoetje met zwavelzuur probeert te bewerken, maar helaas redden tien degelijke minuten een film niet van de ondergang. Een actiefilm om snel te vergeten, ook al blijft de sexy kont van Hayek nog een tijdje in je geheugen rondzweven.
Didier BECU
19/07/2015
---
---