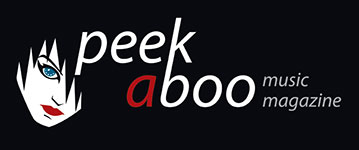 like this movie review
---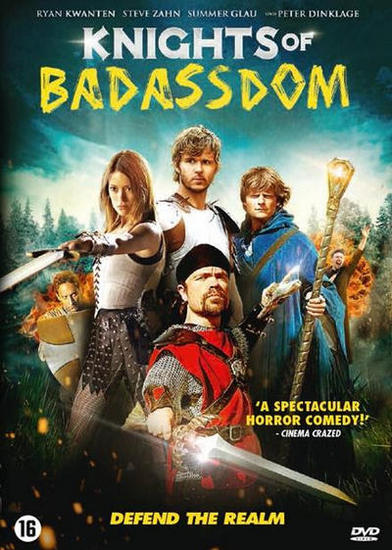 JOE LYNCH
Knights Of Badassdom
Movie
Comedy
[30/100]

A-Film
03/12/2014, Didier BECU
---
You know them, people who are usually behaving like boring accountants, but who dress up like brave knights to play some historical battle during the weekend. In America they call it LARP (Live Action Role Playing).
Joe (Ryan Kwanten) is bored of games in which cardboard dragons are being chased, but when his girlfriend breaks up with him, his friends Eric (Steve Zahn) and Hung (Peter Dinklage) manage to take him (even though they have to drug him) to such an event. It is a blessing in disguise. In no time Joe meets the handsome Gwen (Summer Glau, who you might know as Isabel Rochev from Arrow), who becomes the new woman of his life, but Eric also has a strange spell book by which he can summon real demons from hell.
You can't really blame the cast for it, but Joe Lynch (a horror filmmaker who is best known for the sequel of Wrong Turn) has messed it up. There are some nice gadgets included in this horror comedy, but the script is so silly that your attention completely stops after a half hour. Lynch is trying to save the day by adding some funny gore elements at the end, but the special effects (including the plastic monsters) are just too grotesque. And no, we do not accept the excuse that it was all meant for a good laugh, simply because we did not laughed one second.
Knights of Badassdom is now on out A-Film on both DVD and Blu-ray. -Lovers so alone!
Didier BECU
03/12/2014
---
Je kent ze wel, mensen die tijdens de week saaie boekhouders zijn maar zich in het weekend als stoere ridder verkleden om één of andere historische veldslag na te spelen. In Amerika noemt men zoiets LARP (Live Action Role Playing) en bij gebrek aan een echte Guldensporenslag, wordt alles gewoon uit The Lord Of The Rings of Game Of Thrones gejat.
Joe (Ryan Kwanten) heeft het al lang gehad met spelletjes waarin men op kartonnen draken jaagt, maar omdat het net uit is met zijn vriendin, slagen zijn boezemvrienden Eric (Steve Zahn) en Hung (Peter Dinklage) erin om hem mee te nemen (ook al moeten ze hem daarvoor drogeren) naar zo'n evenement. Het wordt een geluk bij een ongeluk. In geen tijd ontmoet Joe de knappe Gwen (Summer Glau, die je misschien wel kent als Isabel Rochev uit Arrow) die de nieuwe vrouw van zijn leven wordt, maar Eric bezit ook een vreemd spreukenboek waarmee hij echte demonen uit de hel kan oproepen.
De cast kan je maar weinig verwijten, maar Joe Lynch (een horrorfilmer die vooral bekend is door de sequel van Wrong Turn) heeft er al bij al een zooitje van gemaakt. Er zitten wel een paar leuke gadgets in deze horrorkomedie verwerkt, helaas is het script zo onnozel dat de aandacht na een half uur volledig verslapt. Lynch probeert de boel te redden door op het einde nog wat grappige gore-elementen in zijn film te steken, maar de special effects (waaronder de plastic monsters) zijn gewoon te potsierlijk. En neen, we aanvaarden niet het excuus dat het allemaal bedoeld is om eens flink te lachen, gewoonweg omdat we geen seconde hebben kunnen lachen.
Knights Of Badassdom is nu uit op A-Film zowel op dvd als Blu-ray. Alleen voor echte liefhebbers dus!
Didier BECU
03/12/2014
---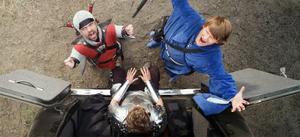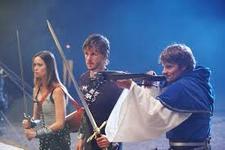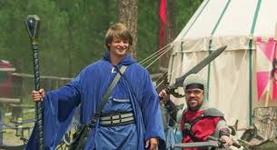 ---