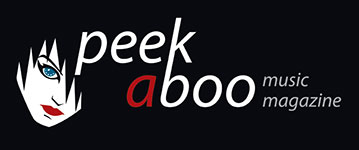 like this movie review
---
JOE SWANBERG
Drinking Buddies
Movie
Comedy
[70/100]

SONY SPHE
27/02/2014, Didier BECU
---
When hearing the title or even when having a look on the cover, you might think that Drinking Buddies is just another variation on The Hangover-theme, but it's not. Okay, the amount of liters beer that's been consumed in this movie would make a normal person dizzy, but still Drinking Buddies is a so-called mumblecore-movie. Mumblecore, what? Well, this is the definition for pictures that are dealing about real life. Let's say American cinema vérité for Sundance-lovers.


Maker Joe Swanberg is probably one of the most active directors from this interesting movement. So far he managed to direct twelve movies in three years time! For his newest project, Swanberg could count on a starcast and so his newest "indie"-film got in the Sony-stable. The stars are the sole link to Hollywood as the director went even further in here. Most of the movie dialogues are improvised and he let the actors really drink so the result had a more spontaneous look.


All very funny indeed, but what is this film all about? Well, I think you can say it's about the big nothing, just like life itself. Kate (Olivia Wilde) and Luke (Jake Johnson) work in a brewery in Chicago. You notice that the two have some feelings for each other, but at the end of the shift they just turn back to their partners. Kate can count on the arms of Chris (Ron Livingston), while Luke has found a safe nest with Jill (Anna Kendrick). During a weekend the two couples are going to a vacation house from Chris.


Drinking Buddies is a good relation movie that is characterised by both its dialogues and excellent acting. Anna Kendrick proves once again that she's more than just a pretty face, and that can be said from Olivia Wilde as well.


The movie is out on DVD on Sony. A real nice tip for those who are into indiemovies!
Didier BECU
27/02/2014
---
De titel van deze film, en zelfs een blik op het hoesje, laat vermoeden dat Drinking Buddies wederom de zoveelste variatie is op The Hangover. Niks is minder waar. Er worden op anderhalf uur tijd weliswaar een aardig aantal liters bier benuttigd, desalniettemin komt deze prent komt regelrecht uit de mumblecore-stal. Mumble, wat? Mumblecore is een nieuwe stroming in de Amerikaanse filmwereld die vooral liefhebbers van Sundance-cinema weet te bekoren. Films over het echte leven: zeg maar, cinema vérité met een Amerikaans sausje.


Maker Joe Swanberg is waarschijnlijk één van de meest gedreven cineasten uit deze nieuwe richting. Op drie jaar tijd regisseerde de man zo maar eventjes twaalf films en voor zijn nieuwste kon hij op een heuse sterrencast rekenen waardoor deze "indiefilm" bij Sony terecht kwam. In zijn nieuwste prent ging de gedreven filmmaker nog een stapje verder. Een groot deel van Drinking Buddies is geïmproviseerd. Hij liet zelfs de acteurs flink wat bier drinken tijdens de opnames, kwestie van het allemaal wat spontaner te maken.


Allemaal leuk, maar waarover gaat de film nu? Eigenlijk over niets (zoals het echte bestaan). Je merkt wel nooit waar de film naar toe wil gaan, maar laat dat nou net zijn charme zijn! Kate (Olivia Wilde) en Luke (Jake Johnson) werken in brouwerij in Chicago. Je ziet wel dat ze iets voor elkaar voelen, maar na de dagtaak keren ze beiden naar hun partners terug. Kate kan zich in de armen van Chris (Ron Livingston) nestelen, terwijl Luke bij Jill (Anna Kendrick) terecht kan. De twee koppels trekken tijdens een weekend naar het vakantiehuisje van Chris.


Drinking Buddies is een pittige relatiefilm vol rake dialogen en een zeer goed acteerspel. Opnieuw onthouden we Anna Kendrick die nog maar eens bewijst dat ze meer is dan een mooi snoetje. Maar dat degelijk acteerwerk geldt ook voor Olivia Wilde. Je kan het zelfs over de twee heren zeggen, ten minste als je dat stukje over dat snoetje weglaat!


De film is uit op dvd en dit via Sony. Leuke aanrader voor liefhebbers van indiefilms.
Didier BECU
27/02/2014
---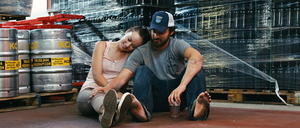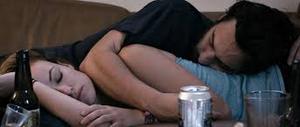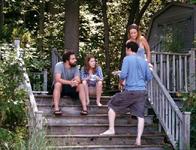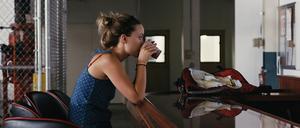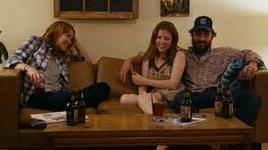 ---