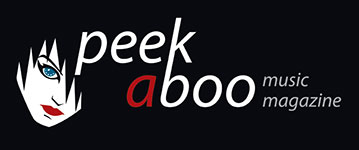 like this documentary review
---
JOEL ALLEN SCHROEDER
Dear Mr. Watterson
Movie
•
Documentary
Comic
•
Documentary
[75/100]

Dalton Distribution
10/11/2014, William LIÉNARD
---
In 1985 Calvin & Hobbes appears as daily strip in the newspapers. The drawings about a precocious six year old boy with a tiger conquers the hearts of hundreds of thousands of Americans. Within a year the strip is offered in 250 newspapers and at the height of its popularity it appears in 2,400 newspapers worldwide. The fan base grows to several millions. At the end of 1995 Bill Watterson unexpectedly stops the production due to the pressure of the industry to commercialize his material. Since then he leads a secluded life in his hometown in Ohio and he avoids contacts with the press. Dear Mr. Watterson is a tribute to the legacy of the cartoonist and Director Joel Allen Schroeder, himself a big fan of Calvin & Hobbes, talks in the documentary with fans and colleagues of Bill Watterson, because the man himself is nowhere to be seen. Even for this well-intentioned homage he wasn't willing to break his self-imposed silence.
But maybe the best consequence of Watterson's refusal is that the director was forced to seek non-conventional solutions to highlight the importance of Wattersons oeuvre: he visits the Cartoon Museum in Ohio where the originals of his drawings are preserved and he talks with fellow cartoonists and connoisseurs of the genre who not just talk about Calvin & Hobbes, but also about Watterson's dislike of commercialization and the wrapping of the success of cartoons since less space was made available in the ever thinning American newspapers due to the competition of the digital media. The documentary is interspersed with the reactions of fans, but that part of the documentary is too long and too repetitive, even though it's funny when one boy calls Calvin & Hobbes a deep philosophical experience and another is very proud about his countless Calvin & Hobbes tattoos, although he does not know whether they are legal. Schroeder compensates this less interesting part with excellent interviews with, among others, Berkely Breathed, creator of the comic strip Bloom County, who corresponded regularly with the Ohio comics artist. He shows a letter he received from Watterson in which he expresses his disapproval about the commercialization of the Breathed strip characters. Watterson always opposed the idea and his publisher Universal Press Syndicate respected his position. He missed millions of dollars, says the CEO of the company, but we respect his opinion. At the same time the brave man may realize only too well that the continued success and the unique status of Calvin & Hobbes is partly due to the unyielding attitude of his comics artist.
But in the end it is the unique and quirky character traits of the strip that attracted youngsters and adult comic fans with the combination of an imaginative and philosophical 6 year old scam and his conspirator Hobbes, very often much more reasonable and realistic then his friend and a very rake observer of American society and politics. As a result Calvin & Hobbes goes much deeper than eg. Charlie Brown or Garfield. Jean, the widow of Sparky Schulz, the creator of Charlie Brown, explains how her spouse tried to keep control over his figures when they were commercialized, and Stephan Pastis, creator of Pearls Before Swine, defends the attitude of Watterson. You meet people with totally different views, he says, people who give you stomach pain.
Are comics and cartoons a form of art? The question is addressed in the last chapter of the documentary and director Joel Allen Schroeder shows us one of Watterson's strips in which Calvin & Hobbes discuss the subject and decide that it is only a low art form. But in the Cartoon Museum in Ohio they will probably disagree on that, given the cautious way the Wattersons originals are treated. Dear Mr. Watterson is an interesting documentary that will interest the fans of the cartoons. The artist stays invisible, but that has been compensated by director Joel Allen Schroeder with conversations with colleagues and fans, abundantly illustrated with drawings from newspaper and older cartoons of Watterson from the archives of the Cartoon Museum in Ohio. To make this movie the director used the crowd funding platform Kickstarter with success. The film won the Wisconsin Film Festival Award (2013) and the Chagrin Documentary Film Fest Award (2013).
William LIÉNARD
10/11/2014
---
In 1985 verschijnt de dagelijkse strip Calvin & Hobbes voor het eerst in de krant. De tekeningen over een vroegrijp zesjarig jongetje met piekhaar en een tijger als sidekick veroveren in geen tijd de harten van honderdduizenden Amerikanen. Binnen een jaar wordt de strip in 250 kranten aangeboden en op het hoogtepunt van zijn populariteit verschijnt hij in 2400 kranten wereldwijd, waarmee de schare fans aangroeit tot ettelijke miljoenen. Eind 1995 zet Bill Watterson de productie onverwacht stop wegens de druk van de industrie om de beide figuurtjes in navolging van o.a. Charlie Brown en Garfield te commercialiseren. Sindsdien leidt hij een teruggetrokken leven in z'n geboorteplaats in Ohio en vermijdt hij elke contact met de pers. Dear Mr. Watterson is een eerbetoon aan het nalatenschap van de striptekenaar en regisseur Joel Allen Schroeder, zelf een grote fan van Calvin & Hobbes, praat in de documentaire met fans en collega's van Bill Watterson, want de man zelf is in geen velden te bekennen. Ook voor deze goedbedoelde hommage was hij niet bereid om z'n zelfgekozen stilzwijgen te doorbreken.
Maar misschien is die weigering het beste wat de regisseur kon overkomen, want het dwingt hem om andere oplossingen te zoeken om het belang van Wattersons oeuvre in beeld te brengen. Daarvoor kon hij o.a. terecht in het Cartoon Museum in Ohio, waar de originelen van z'n tekeningen worden bewaard en waar Schroeder ze mag bekijken op voorwaarde dat hij witte handschoentjes aantrekt. Voor de rest doet hij een beroep op collega-cartoonisten en kenners van het genre en die hebben het niet alleen over Calvin & Hobbes, maar uiteraard ook over de door Watterson verfoeide commercialisering en de terugloop van het succes van cartoons sinds er in de steeds dunner wordende Amerikaanse kranten steeds minder ruimte beschikbaar wordt gesteld. In Wattersons geboorteplaats Chagrin Falls (Ohio) bezoekt de regisseur de eigenaar van een boekenwinkel die hem wijst op de accurate manier waarop de tekenaar de architectuur van het plaatsje in z'n cartoons heeft verwerkt en in z'n commentaar bevestigt Schroeder dat hij bij het binnenrijden van Chagrin Falls als het ware in de wereld van de Calvin & Hobbes gezogen werd. De documentaire is doorspekt met de loftuitingen van de fans van de strip en dat onderdeel had de regisseur beslist wat in kunnen korten, alhoewel het grappig is als één jongen Calvine Hobbes een diepe filosofische ervaring noemt en een andere heel fier z'n talloze Calvin & Hobbes-tatoeages toont waarvan hij niet weet of ze wel legaal zijn, maar hij compenseert dat met uitstekende interviews met o.a. Berkely Breathed, bedenker van de komische strip Bloom County, die regelmatig met Watterson correspondeerde en die zowat z'n ultieme tegenpool lijkt, want hij had er geen probleem mee dat z'n figuurtje Opus op grote schaal werd gecommercialiseerd. Hij toont een brief die hij van Watterson ooit ontving met onderaan een speciaal voor de gelegenheid getekende strip waarin die z'n afkeuring over de uitverkoop van Breathed niet onder stoelen of banken stopt. Watterson is zich altijd tegen de ev. productie van merchandising van z'n figuurtjes blijven verzetten en z'n uitgever Universal Press Syndicate heeft nooit gepoogd om hem op andere gedachten te brengen. Hij én wij lopen op die manier miljoenen dollars mis, zegt de ceo van het bedrijf daarover, maar wij respecteren zijn zienswijze. Op hetzelfde moment beseft de brave man wellicht maar al te goed dat het blijvend succes en de unieke status van Calvin & Hobbes mede te danken zijn aan die onverzettelijke houding van z'n striptekenaar.
Maar uiteindelijk zijn het toch de unieke en eigenzinnige karaktertrekken van de strip die van geboeide jonge lezertjes verknochte en volwassen fans hebben gemaakt, want de combinatie van een fantasierijk en filosofisch ingestelde deugniet en z'n samenzweerderige, maar vaak ook veel redelijkere en realistische vriend Hobbes, én de vaak zeer rake observaties van de Amerikaanse samenleving en politiek, maken van Calvin en Hobbes een unieke cartoon die veel dieper gaat dan bijv. Charlie Brown of Garfield. Opnieuw komt de marketing ter sprake met Jean, de weduwe van Sparky Schulz, de bedenker van Charlie Brown, die uitlegt hoe haar echtgenote controle probeerde te houden over de manier waarop z'n figuurtjes werden gecommercialiseerd, en aan de andere kant Stephan Pastis, tekenaar van Pearls Before Swine, die de houding van Watterson verdedigt en diens standpunt deelt. Je krijgt te maken met mensen die er totaal andere ideeën op nahouden, zegt hij in dit verband, ideeën en mensen die je pijn in je buik bezorgen. In een land als Amerika, waar alles om geld draait, is dat een zeer expliciete houding.
Zijn strips en cartoons kunst? Het is een vraag die in het laatste hoofdstuk van de documentaire aan bod komt en regisseur Joel Allen Schroeder laat Bill Watterson aan het woord, want in een van z'n strips praten Calvin en Hobbes over het onderwerp en besluiten dat het om een lage kunstvorm gaat. Maar daar is men het in het Cartoon Museum in Ohio beslist niet mee eens, gezien de voorzichtige manier waarop de originelen van Wattersons tekeningen er behandeld worden. En als je ziet met welke zorg en aandacht voor detail de originele tekeningen op groot formaat uitgevoerd zijn, heb je als buitenstaander het gevoel dat er hier sprake is van vakmanschap en creatief meesterschap. Als Watterson er in 1995 toe besloot om z'n strip stop te zetten, dan heeft dat met aan zekerheid grenzende waarschijnlijkheid te maken met de steeds beperktere ruimte die z'n tijdrovend werk in de Amerikaanse kranten kreeg.
Dear Mr. Watterson is een interessante documentaire die vooral de fans van de cartoons zal interesseren. De tekenaar zelf krijgt u niet te zien of te horen, maar dat compenseert regisseur Joel Allen Schoeder met gesprekken met collega's en fans die hij overvloedig illustreert met de tekeningen uit de krant, maar ook met vroegere cartoons van Watterson die in het Cartoon Museum in Ohio worden bewaard. Om de film te maken deed de regisseur een beroep op het crowdfundingplatform Kickstarter en het project bracht uiteindelijk het dubbele op van het door Schroeder vooropgestelde doel. De doucmentaire werd bekroond op o.a. het Winconsin Film Festival (2013) en het Chagrin Documentary Film Fest, eveneens in 2013.
Naast een vrij uitgebreid portret van het werk van Bill Watterson, is Dear Mr. Watterson ook een film over de neergang van de cartoon als gevolg van de crisis in de krantensector. Calvin en Hobbes kwam precies op het goeie moment en paste perfect in de tijdsgeest waardoor er sprake was van een unieke culturele impact. Fans van het werk van Bill Watterson zijn sinds het stopzetten van de strip aangewezen op de verzamelalbums waarvan er ondertussen wereldwijd ruim 45 miljoen verkocht zijn.
Dear Mr. Watterson
Joel Allen Schroeder
Documentaire/Documentary
USA, 2013
90 min. – 1.78:1 PAL – English DD 2.0
Ondertitels/Subtitles: Nederlands, Français
Extra: Verwijderde Scènes/Deleted Scenes (40 min.)
William LIÉNARD
10/11/2014
---
---