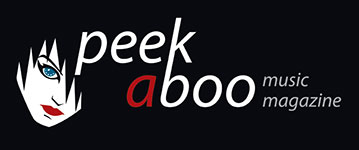 like this movie review
---
JOEL & ETHAN COEN
Inside llewyn Davis
Movie
Biography
•
Drama
[79/100]

A-Film
01/04/2014, Didier BECU
---
Have you ever heard the name Dave Van Ronk? In case you do, changes are big that you're a folkbluesfanatic. In the beginning of the 60's this artist stood on stage at The Gaslight Cafe in Greenwich Village. A year later, a guy named Bob Dylan would stand there. The rest is as they say history. Dylan became a legend, while no one cared about Dave Van Ronk. A sad thing as with a little touch of luck, who knows he would have been as big as Dylan. But then again, nothing in Van Ronk's life went well. It's his life story that Joel and Ethan Coen took as a base for their newest picture. They changed his name into Llewyn Davis, and this pseudo biography not only became another winner, it's also one of their best movies ever.


Llewyn Davis (Oscar Isaac) is a bit of a loser. The sole thing he can is writing great songs, even if no one wants to hear them. Just like every musician he hopes that one day his dream comes true and that he can share his melancholic songs with the rest of the world.


In this movie we follow some days in his life. Nothing really happens, but that's not as a problem as the Coen-brothers want to create an atmosphere as America is at that time a naïve nation that is waiting for some of her biggest catastrophes (Kennedy, Vietnam). Once again his relation with his girlfriend (Carey Mulligan) is on the loose, he's accompanied with a cat and also meets the flamboyant Roland Turner (John Goodman) with whom he travels to Chicago hoping for a record deal. We all know the end: Dylan walks on the cover of The Freewheelin' Bob Dylan with his girlfriend in the streets of Greenwich Village and becomes a star, while Davis disappears in the unknown and isn't even noted in the footnotes of music history.


Inside Llewyn Davis won the Great Price Of The Jury in Cannes. More than deserved as the Coen-Brothers are kind of repeating their trick in what they did with country in O Brother, Where Art Thou? here with the folkscene from Greenwich Village. The result is magnificent, all details are worked out fine and you probably can't find a better time machine as the one from the Coen-brothers. Even if you're not keen on folk, the movie is an absolute tip. It's amazing to see how a man hangs on to his (unfulfilled) dream. The performances are amazing as well. On top of the list you'll find Oscar Isaac who has definitely put his stamp in today's cinema. Mulligan proves that she belongs to the cream of the crop of today's best actresses and of course there is the mighty Goodman whose role was reminding us of Walter from The Big Lebowski (that other Coen-must). Anyone who has a good taste already understood the message: Inside Llewyn Davis must be in your collection!


Inside Llewyn Davis is out on A-Film on both DVD and Blu-ray.
Didier BECU
01/04/2014
---
Heb je ooit al van Dave Van Ronk gehoord? De kans is klein, tenzij je een doorgewinterde folkbluesfanaat bent. In het begin van de jaren 60 stond hij op het podium van The Gaslight Cafe in Greenwich Village. Een jaartje later zou op deze legendarische plek ene Bob Dylan zijn ding doen. Dylan werd immens groot, terwijl
geen kat (of ten minste niet veel) ooit een plaat van Dave Van Ronk heeft gehoord. Mits dat ene tikkeltje geluk (dat hij nooit kreeg) zou Van Ronk misschien even groot zijn geworden als de legende die Dylan is. Maar niets in Van Ronks leven liep over rozen. Op zijn levensverhaal baseerden Joel en Ethan Coen zich voor hun nieuwste prent. Ze toverden zijn naam tot Llewyn Davis om en de pseudobiografie is niet alleen wederom een voltreffer in hun ondertussen meer dan indrukwekkende oeuvre geworden, ook is het één hun mooiste creaties.


Llewyn Davis (Oscar Isaac) is een nietsnut die werkelijk niets heeft. Het enige wat hij wel bezit is het talent om steengoede songs te schrijven, alleen wil niemand er naar luisteren. Toch hoopt hij op een dag, net zoals iedere muzikant dat doet, om te worden ontdekt waardoor hij zijn melancholische songs met de wereld kan delen.

In deze film gunnen de broertjes Coen de kijker een blik in een paar dagen uit het leven van de folkzanger. Veel gebeurt er niet, het is vooral de sfeer die overdondert: een naïeve natie die op weg is naar één van de grootste catastrofes uit haar geschiedenis (Kennedy, Vietnam). Zijn relatie met liefje (Carey Mulligan) loopt nog maar eens mank, hij zit met een kat opgescheept die maar niet van zijn zij wil wijken en ontmoet de flamboyante Roland Turner (John Goodman) met wie hij naar Chicago afreist in de hoop een platencontract in de wacht te kunnen slepen. We weten hoe het afloopt. Dylan loopt op de cover van The Freewheelin' Bob Dylan met zijn vriendinnetje in de straten van Greenwich Village en wordt wereldberoemd. Davis verdwijnt in de vergetelheid en haalt niet eens de voetnoten van de muziekgeschiedenis.


Inside Llewyn Davis veroverde in Cannes de Grote Juryprijs en dat is meer dan verdiend. Wat de broertjes met country in het heerlijke O Brother, Where Art Thou? deden, herhalen ze opnieuw met de folkscène uit Greenwich Village in Inside Llewyn Davis. Het resultaat is ronduit prachtig, alle details zijn tot in de puntjes verzorgd en er is wellicht geen tijdsmachine die beter werkt dan het genie van de broertjes Coen. Zelfs indien je maag omkeert bij het horen van een folksong, blijft deze prent een aanrader van formaat. Ook al was het maar om het poëtische relaas van een man te zien die weigert om zijn droom op te geven. De vertolkingen zijn van het allerhoogste niveau met voorop Oscar Isaac die na een korte verschijning in het Refn-meesterwerk Drive met deze rol een excellent visitekaartje afgeeft. Mulligan bewijst dat ze tot het kruim van de beste actrices van dit moment behoort en Goodman is als vanouds hilarisch. Zijn rol deed ons trouwens een heel klein beetje aan die van Walter uit The Big Lebowski (die andere Coen-must) herinneren. De betere filmliefhebber (wat dat afschuwelijk woord ook mag betekenen!) heeft het ondertussen al begrepen, Inside Llewyn Davis moet gewoon in je collectie.


Inside Llewyn Davis is nu uit op A-Film, zowel op dvd als Blu-ray.
Didier BECU
01/04/2014
---
---