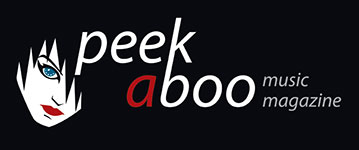 like this cult movies review
---
JOEL M. REED
Bloodsucking Freaks
Movie
•
Cult movies
Cult
•
Horror
[60/100]

88 Films
13/02/2015, Didier BECU
---
In the 70s, lot of films were beyond the border of good taste. Just think of the many exploitation films in Nazi concentration camps (and imagine how people would react today if someone brought a reincarnated wolf of the SS ton the silver screen.
Joel M. Reed was a strange guy. If you have never heard his name before, then you don't have to blame it on your failing knowledge of films, because this American only directed six films, including some X- movies. Although Bloodsucking Freaks (also released as The Incredible Torture Show) is not such a movie, it was X-rated in America and movements such as the Women Against Pornography (they exist!) wanted to ban the film. Bloodsucking Freaks was only released in the US and shown in sex cinemas. Now the movie has become an obviously cult classic and it has been restored by 88 Films on Blu-ray.
And then there is that story, right? Well, there is actually little to tell. Sardu, The Magician (Seamus O'Brien), has a theatre in New York, the Theatre of the Macabre, a venue in which beautiful women have to face the greatest atrocities. The sadistic dwarf Ralphus (Luis De Jesus) saws their arms and legs off, cuts their eyes out or uses their asses as a dart board. A critic of the New York Times is outraged and after a bad review in the newspaper, he is kidnapped.
Bloodsucking Freaks is especially funny. It is a movie in which the acting is so awful that it becomes hilarious. For example, there is a scene in which a dead woman still cheerfully blinks her eyes. The scenes might seem repulsive on paper, but everything is so fake that it is rather laughable. In all fairness, halfway through the film you will be tired of it, because it is no more than a series of cheap (tasteless) tricks. However, Luis De Jesus deserves a special mention because he is probably one of the worst actors you have ever seen. Cult? We guess so. Good cinema? Don't get us started!
Didier BECU
13/02/2015
---
In de jaren 70 zijn er behoorlijk wat films gemaakt die net niet verwerpelijk zijn, denk bijv. maar aan de talrijke exploitatiefilms die zich in de naziconcentratiekampen afspeelden (en beeld je maar eens in hoe het publiek van vandaag zou reageren mocht er iemand het idee krijgen om een nieuwe wolvin van de SS op het witte doek los te laten). Joel M. Reed was ook zo'n vreemde kerel. Als je nog nooit van de man hebt gehoord, dan ligt dat zeker niet aan jouw filmkennis, want deze Amerikaan heeft amper zes films gedraaid, waaronder dan nog enkele pornofilms. Alhoewel Bloodsucking Freaks (ook uitgebracht als The Incredible Torture Show) dat niet is, kreeg hij ook in Amerika het befaamde X-teken en wilden bewegingen zoals de Women Against Pornography (die bestaan dus echt!) de film verbieden. Bloodsucking Freaks werd alleen maar in de VS uitgebracht en vertoond in sekscinema's. Nu is dat natuurlijk cult geworden en is Bloodsucking Freaks via 88 Films zelfs in gerestaureerde versie op Blu-ray geraakt.
En dan is er dat verhaal, niet waar? Wel, eigenlijk gebeurt er verschrikkelijk weinig. Sardu de Magiër (Seamus O'Brien) is in New York de exploitant van The Theatre of the Macabre, een zaal waar vrouwelijk schoon de grootste gruweldaden moet ondergaan. De sadistische dwerg Ralphus (Luis De Jesus) zaagt hun armen en benen af, lepelt hun ogen uit of gebruikt hun kont als prikbord. Je kan het zo gek niet bedenken of het is aanwezig in Sardus show. Een recensent van de New York Times vindt het boeltje maar niks, en na de opvoering in de krant te hebben afgebroken, wordt hij ontvoerd.
Bloodsucking Freaks is vooral grappig. Ja, het een film waarin zo verschrikkelijk geacteerd wordt dat het allemaal hilarisch wordt. Zo is er bijvoorbeeld een scène waarin een dode vrouw nog vrolijk met haar ogen knippert. De scènes lijken op papier misschien wel weerzinwekkend, maar alles is zo nep dat het eerder lachwekkend wordt. Eigenlijk ben je het halverwege de film een beetje beu, want meer dan een aaneenschakeling van goedkope marteltrucs is deze film niet. Wel verdient Luis De Jesus een speciale vermelding, want hij is waarschijnlijk één van de allerslechtste acteurs die we ooit hebben gezien. Cult? Jawel, maar bezint eer ge begint!
Didier BECU
13/02/2015
---
---