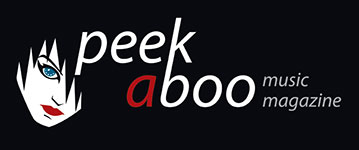 like this article review
---
JOHAN VAN ROY (SUICIDE COMMANDO)
Ten albums that changed my life
Article
02/07/2015, Didier BECU
---
Suicide Commando just has released their newest EP The Pain That You Like that (just like always) had an excellent review on our pages. It makes us wonder which albums changed Johan Van Roy's life....
I've been into music all my life. I remember buying my very first album from The Rubettes somewhere in the mid seventies, I even remember I made my own weekly top 30 charts, so music been in my veins all my life.
So the 10 albums that changed my life are :

- The Cure – Pornography
I was a big Cure fan in the early eighties and "pornography" most likely it is one of the darkest albums I ever heard. The best Cure in my opinion.

- Depeche Mode – Speak and spell
Depeche Mode probably was THE band that got me into electronic music. While others probably mention Kraftwerk as the band that got them into electronic music, for me it definitely was Depeche Mode. Not because of their monster hit "just can't get enough", but more because of songs like "New life" or "Photographic" …

- Front 242 – Geography
Together with Klinik THE biggest influence and the reason for me to start with SUICIDE COMMANDO and make electronic music.
Even though their bigger hits came later, I still prefer "Geography" with wonderful tracks like "Operating tracks" or "U-men".

- Klinik – Sabotage
See Front 242, the same story here. Probably THE BIGGEST influence for me as their music even was darker then Front 242. Songs like "Hours and hours" or "Sick in your mind" are timeless.

- The Neon Judgement – Cockerill Sombre
Not even a full album, but nonetheless so important for me. Together with Klinik and Front 242 they put the Belgian EBM sound on the map.
Just loved their early works and "Too cold to breathe" and "The factory walk" are other timeless songs.

- Nitzer Ebb – that total age
Loved their minimalistic electronic sound and their energy on stage.
Pure EBM nostalgia !

- Skinny Puppy – Remission
Another mini album/EP in my list, but again of high importance for me. "Smothered hope" is just pure beauty.

- Leaether Strip – Science for the satanic citizen
Another album that blew me away from the very beginning. SUICIDE COMMANDO often was mentioned as the inventor of the harsh endzeit electro, but for me the real inventor was Claus and Leaether Strip.

- :wumpscut: - Music for a slaughtering tribe
Maybe not even Wumpscut's best album, but with the amazing "Soylent green" another timeless masterpiece. But there were other pearsl on that album too with songs like "Koslow" or "Fear in motion" …
- Front Line Assembly – Tactical Neural implant
Wonderful album, wonderful band, no further comment.

Johan
Suicide Commando.
Didier BECU
02/07/2015
---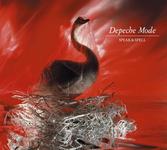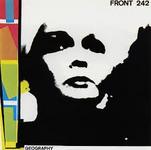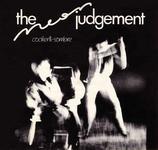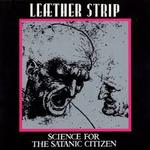 ---