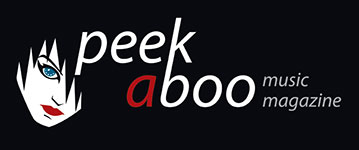 like this cd review
---
JOHANN JOHANNSON
The Miner's Hymns
Music
•
CD
Soundtrack
[82/100]

07/08/2011, Ward DE PRINS
---
The Miner's Hymns is a documentary by American director Bill Morrison about the English mining communities that were closed in the mid-eighties, with multiple strikes and lots of despair, during the political term of Margaret Thatcher.
The sadness of these events is flawlessly presented in this soundtrack.
It remains a typical composition by Johann Johannsson (you'll recognize his dark minimalist soundscapes from the first notes). Yet there is a big contrast to his previous work by shifting the strings to the combination of an ensemble of sixteen brass players and even a church organ. But once again these are mixed subtly with delicious electronics like only Mr. Johansson can do.
This album has more than 50 minutes of pure sadness, pure beauty. I can imagine how this can be the perfect soundtrack to a movie with such a content. But I must admit I needed several listens before I got used to the piece and it all started making sense (where I only needed to listen once to my most favourite Johannson album, Fordlandia, that nailed me to the ground immediately).
The spooky and gloomy soundscapes on this album reveal his marvelous knowledge and expertise. Not only the wonderful symbiosis of electronics and brass instruments, but also the absence of quick repetitive pieces and even daring to opt for minimalist, non-conformist song structures, emphasize the despair and negativity that accompanied the closure of these mines.
A brilliant album, but you must give it some time to grow...
Ward DE PRINS
07/08/2011
---
The Miner's Hymns is een documentaire van de Amerikaanse regisseur Bill Morrison over de Engelse mijngemeenschappen die medio de jaren tachtig, gepaard met meerdere stakingen, gesloten werden door Margaret Thatcher.
De somberheid van dit gebeuren wordt feilloos weergegeven in deze soundtrack.
Het blijft een typische compositie van Johann Johannson (je herkent zijn minimalistische sombere soundscapes vanaf de eerste tonen). Toch is er een groot contrast met zijn vorig werk, door een verschuiving van de strijkers naar de combinatie van een zestienkoppig blazersensemble en zelfs een kerkorgel. Deze worden door Johann echter weer op sublieme wijze verwezen met heerlijke elektronica.
Het geheel ademt meer dan 50 minuten pure somberheid uit, waarbij ik me perfect kan inbeelden hoe deze treffend een film met een dergelijke inhoud kan begeleiden. Puur als muzikaal stuk is het echter even wennen en had ik toch enige luisterbeurten nodig om het totaal te kunnen vatten (daar waar zijn album Fordlandia mij in één luisterbeurt aan de grond nagelde).
De spookachtige en sombere klanklandschappen die hier tentoon worden gespreid, getuigen van een vakkundige kennis en kunde. Niet enkel de fantastische symbiose van elektronica en blazers, maar ook het wegblijven van snelle repetitieve stukken en zelfs durven kiezen voor minimalistische, non-conformistische songstructuren beklemtonen de wanhoop en het negativisme waarmee de sluiting van deze mijnen gepaard ging.
Een schitterend plaatje, maar je moet het wel de tijd geven om te groeien…
Ward DE PRINS
07/08/2011
---