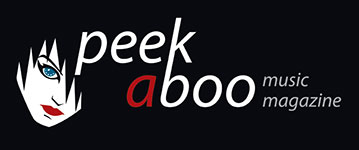 like this article review
---
JOHANN SEBASTIAN BACH
Leipziger Weihnachtskantaten (Koor & Orkest Collegium Vocale o.l.v. Ph.Herreweghe, Antwerpen, deSingel, 17/12/2015)
Article
18/12/2015, William LIÉNARD
---
When we think of JS Bach and Christmas time, his masterpiece Weihnachtsoratorium (Christmas Oratorio) comes to mind, a collection of six cantatas, written in 1734-1735. But ten years earlier, when he was appointed cantor of the Thomas & Nicolai Churches in Leipzig (1723), he signed a contract in which he promised to compose music for the 1st, 2nd and 3rd Christmas day, the 1st and 2nd New Year's Day and Epiphany. It was a busy period for the composer, because the works were to be played in both churches, and sometimes church services lasted for several hours. In deSingel, Choir and Orchestra Collegium Vocale, led by Philippe Herreweghe, played 4 of JS Bach's Christmas cantatas, composed for the Christmas period of 1723 and 1724. Given the reputation of the choir and the orchestra, it will not surprise you that the performances were executed in a perfect way and that Herreweghe could count on big names like Damien Guillon (countertenor), Peter Kooij (bass), Thomas Hobbs (tenor) and soprano Dorothee Mields.
The four cantatas are very different in design and execution. The music was mostly written by the composer himself, and sometimes he uses older tunes dating back to the Middle Ages. He used his own lyrics, but often they were written by Martin Luther and other poets of the time. Stylistically, the cantatas sound subdued (Lutheran choral motet style) or festive on some occasions, for which Bach used the concerto style of Antonio Vivaldi and dance rhythms to evoke a joyful atmosphere. The result is a very varied program of choral songs and solos, and an equally diverse musical accompaniment of flute and cello instruments, competing with layered violins.
The Christmas cantatas all start with a choir passage, a festive part to introduce the subject of the composition, backed by the entire orchestra, including the blaring trumpets and emphatic timpani. But for Nun Komm der Heiden Heiland, BWV 62, JS Bach was tied to local customs on limited musical performances during Advent, except on the first Sunday of that four week period (hence the cantata is often called Advent cantata), but without the use of timpani or trumpets. Perhaps due to lack of time, he did not compose a new work for this occasion. Instead, he used a cantata from his Weimar period: Nun Komm der Heiden Heiland, BWV 61 (1714). The first and sixth part of the text are written by Martin Luther, the author of the remaining four parts is unknown, but perhaps Picander, Bach's regular librettist during that period, wrote those. The music is based on an eponymous Advent song from 1524; the coral was taken from an old medieval melody of a popular hymn. Highlights include the beautiful tenor aria Bewundert o Menschen, diese grosse Geheimnis and the subsequent aria Streite, siege, starker Held!, with a dark accompaniment of cello and double bass.
Gelobet seist du, Jesus Christ, BWV 91 was played four weeks later, on Christmas Day 1724, in the two main churches of Leipzig. It was Bach's first Leipzig Christmas cantata, because the year before, in 1723, he played an older work, namely Christen ätzen diesen Tag, BWV 63. Like Nun Komm der Heiden Heiland, this third cantata is a so-called chorale cantata - based on what was once a unison vocal or music piece – of which the text goes back to a 15th-century German prayer. Little is known on the origins of the music, perhaps this too is an old tune from the medieval choir repertoire. Formally, BWV 91 follows the pattern of BWV 62, but it is a more festive cantata, and given the fact that the limitation on the use of instruments was not applicable, the horns and timpani are introduced again. As a result JS Bach slides an exuberant and almost vehement musical accompaniment under the introductory choir and again under the final chorus. Damian Guillon sings a wonderful tenor version of the aria Gott, dem der Erden Kreis zu klein, but there just may be too much text on the melody for a relaxed and comfortable execution, so we prefer the aria Die Armut, so Gott auf sich nimmt for soprano and alto, a nice and melodious duet with beautifully interwoven voices by Damian Guillon and Dorothee Mields.
After the break, the cantata Dazu ist erschienen der Sohn Gottes, BWV 40 was played. it was composed for the 2nd Christmas Day, 1723. The text of the introductory chorus comes from the First Epistle of John, stating that God's son has come on earth to take away the sins of mankind and to destroy the works of the devil. The cantata sounds festive and even slightly euphoric, because the devil is driven out to the delight of the faithful, for which the horns create the atmosphere of a hunting cantata, and again during the great tenor aria Christen Kinder, freuet euch! The aria Höllische Slange (Wird dir nicht bange?) predicts a darker tone, but the music sounds very cheerful (strings and flutes), for he who will destroy the snake, is born. Peter Kooij brought a very beautiful and evocative version, but in the low register, he had a hard time to drown out the sound of the instruments in the foreground.
The cantata Christen ätzet diesen Tag, BWV 63 was performed on Christmas Day 1723. As mentioned, Bach composed this piece of music in Weimar ten years earlier, but we don't know where it was first performed. There is not enough room In the royal chapel of Weimar for a large orchestra and singers, so maybe he chose the town church in Weimar or maybe it was a paid assignment of the church council in Halle an der Saale, where JS Bach often resided. We may never know. Anyway, Christen ätzen diesen Tag is a very festive cantata, with oboes, timpani and no less than four trumpets. The text does not come from the Bible, there are no corals and Bach introduces two duets, one for soprano and bass, accompanied by a plaintive oboe, and another for alto and tenor, for which the strings provide a jubilant atmosphere. Choir and Orchestra Collegium Vocale ended the cantata in style with a grand choral passage, supported by a festive fanfare of trumpets, oboes and strings. The triple applause was deserved. No doubt about it.
Program:
Nun komm der Heiden Heiland, BWV 62
Gelobet seist du, Jesu Christ, BWV 91
Dazu ist erschienen der Sohn Gottes, BWV 40
Christen ätzet diesen Tag, BWV 63
William LIÉNARD
18/12/2015
---
Wie J.S. Bach in verband brengt met de kersttijd, die denkt uiteraard aan zijn meesterwerk Weihnachtsoratorium, een verzameling van zes cantates voor de kersttijd (1734-1735). Maar hij schreef al muziek voor die periode toen hij nog maar net was aangesteld als cantor van de Thomas- en Nicolaikirche in Leipzig (1723), want muziek voor de 1ste, 2de en 3de kerstdag, de 1ste en 2de nieuwjaarsdag én Driekoningen waren contractueel afgesproken. Het was een drukke periode voor de componist, want de werken werden in beide kerken en op verschillende tijdstippen uitgevoerd en de kerkdiensten duurden soms verschillende uren. In deSingel brachten Koor en Orkest Collegium Vocale o.l.v. Philippe Herreweghe 4 kerstcantates die J.S. Bach schreef voor de kerstvieringen van 1723 en 1724 en gezien de faam van het gezelschap, zal het u niet verbazen dat het om perfecte uitvoeringen ging waarvoor Herreweghe kon rekenen op grote namen zoals Damien Guillon (contratenor), Peter Kooij (bas), Thomas Hobbs (tenor) en sopraan Dorothee Mields.
De vier cantates zijn heel verschillende van opzet en executie. De muziek is meestal van de hand van de componist zelf, en soms maakt hij gebruik van oudere melodieën die teruggaan tot de middeleeuwen. De teksten zijn vaak van zijn hand, maar ook van die van Martin Luther en van andere dichters uit die tijd. Qua stijl klinken de cantates ingetogen (Lutherse koraalmotet-stijl), andere keren feestelijk, waarvoor de componist teruggrijpt naar de concertostijl van Antonio Vivaldi en dansritmes introduceert om een vreugdevolle sfeer op te roepen. Het gevolg is een zeer gevarieerd programma van koraalgezangen en solopartijen, en een al even afwisselende muzikale begeleiding waarin fluitinstrumenten en cello's het opnemen tegen een combinatie van gelaagd vioolgeluid.
De kerstcantates beginnen allemaal met een koorpassage, een feestelijk intro waarin het onderwerp van het muziekstuk wordt geïntroduceerd, gesteund door het hele orkest, inclusief het schetterende koper en de nadrukkelijke pauken. Maar voor Nun Komm der Heiden Heiland, BWV 62 werd J.S. Bach beperkt door het plaatselijke gebruik om tijdens de advent geen muziek ten gehore te brengen, tenzij op de eerste zondag van die aanloopperiode tot Kerstmis (vandaar dat ze ook wel adventscantate wordt genoemd), maar zonder het gebruik van pauken en trompetten. Wellicht door tijdsgebrek kwam J.S. Bach er niet toe om voor deze eerste adventzondag een nieuw werk te componeren. Hij gebruikt daarvoor de gelijknamige cantate die hij in 1714 in Weimar had gecomponeerd. Het eerste en zesde deel van de tekst is van de hand van Martin Luther, de auteur van de overige vier delen is onbekend, maar misschien zijn die van de hand van Picander, zijn vaste tekstdichter in die periode. Voor de muziek baseerde J.S. Bach zich op een gelijknamig adventslied uit 1524 en voor het koraal op de oude middeleeuwse melodie van een populaire hymne. Hoogtepunten zijn de prachtige tenoraria Bewundert, o Menschen, diese grosse Geheimnis en de daaropvolgende basaria Streite, siege, starker Held!, met een donkere begeleiding van cello's en contrabas.
Gelobet seist du, Jesus Christ, BWV 91 werd vier weken later, op kerstdag 1724, in de beide hoofdkerken van Leipzig uitgevoerd. Het was zijn eerste Leipziger kerstcantate, want het jaar voordien, in 1723, gebruikte hij daarvoor een ouder werk, nl. Christen ätzen diesen Tag, BWV 63 – hier als vierde kerstcantate uitgevoerd. Net zoals Nun Komm der Heiden Heiland, is BWV 91 een zgn. koraalcantate – gebaseerd op wat oorspronkelijk een eenstemmig zang- of muziekstuk was – waarvan de tekst teruggaat op een 15de-eeuws Duits gebed. Over de oorsprong van de muziek is weinig bekend, wellicht gaat het ook hier om een oude melodie uit het toenmalige koorrepertoire. Vormelijk volgt BWV 91 het patroon van BWV 62, maar het gaat er duidelijk feestelijker aan toe, en gezien de adventsbeperking niet meer geldt, zijn de hoorns en de pauken van de partij. Daar doet het koor z'n voordeel mee, want J.S. Bach schuift een uitgelaten en haast heftige muzikale begeleiding onder de tekst en doet dat opnieuw voor het slotkoor. Damian Guillon toverde een prachtige tenorversie van de aria Gott, dem der Erden Kreis zu klein tevoorschijn, maar je kan je niet van de indruk ontdoen dat er net iets te veel tekst op de melodie staat om het muziekstuk op een relaxte en comfortabele manier uit te voeren, waardoor onze voorkeur naar de aria Die Armut, so Gott auf sich nimmt voor sopraan en alt gaat, want Guillon en Dorothee Mields maakten er een prachtig en welluidend duet van met stemmen die zich als wijnranken om elkaar vlechten.
Na de pauze stond de cantate Dazu ist erschienen der Sohn Gottes, BWV 40 op het programma. J.S. Bach componeerde ze voor 2de kerstdag 1723. De tekst van de inleidende koorpassage komt uit de eerste brief van Johannes waarin wordt medegedeeld dat Gods zoon op aarde is verschenen om de zonden van de mensheid weg te nemen en de daden van de duivel teniet te doen. De cantate klinkt feestelijk en soms zelfs lichtjes euforisch, want de duivel wordt verdreven tot grote vreugde van de gelovigen, waarbij de hoorns de sfeer van een jachtcantate creëren, en opnieuw tijdens de prachtige tenoraria Christenkinder, freuet euch! De basaria Höllische Slange (Wird dir nicht bange?) voorspelt een wat donkere toon, maar de muziek klinkt heel opgewekt (strijkers en fluiten), want hij die haar zal overwinnen is geboren. Peter Kooij bracht er een heel mooie en suggestieve versie van, maar hij raakte in de lage registers moeilijk voorbij het geluid van de instrumenten die voor hem opgesteld stonden.
De cantate Christen ätzen diesen Tag, BWV 63 werd op eerste kerstdag 1723 uitgevoerd. Zoals vermeld, componeerde Bach dit muziekstuk in Weimar tien jaar eerder, maar waar het voor het eerst werd uitgevoerd is onbekend. In de hofkapel van Weimar was te weinig plaats voor een groot orkest én zangers. Misschien koos hij voor de stadskerk van Weimar of was het een opdracht uit Halle an der Saale waar hij vaak vertoefde in die tijd. We zullen het wellicht nooit weten. Christen ätzen diesen Tag is in elk geval een zeer feestelijke cantate, met hobo's, pauken en niet minder dan vier trompetten. Opvallend is het feit dat er hier geen sprake is van Bijbelteksten en evenmin van koralen, en gezien op een dag als Kerstmis het wij-gevoel primeert, last J.S. Bach twee duetten in, voor sopraan en bas, begeleid door een klaaglijke hobo, en later voor alt en tenor, waarbij de strijkers voor een jubelende sfeer zorgen. Tot besluit volgt een grootse koorpassage met een feestelijke fanfare van trompetten, hobo's en strijkers, waarmee Koor en Orkest Collegium Vocale in stijl afsloot. Het drievoudige applaus was verdiend. Geen twijfel mogelijk.
William LIÉNARD
18/12/2015
---
---