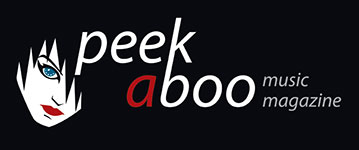 like this concert review
---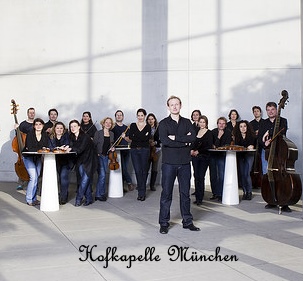 JOHANN SEBASTIAN BACH
The Brandenburg Concertos (Hofkapelle München, Antwerpen, deSingel, 04/02/2016)
Concert
06/02/2016, William LIÉNARD
---
On February 4, 2016, Hofkapelle München led by Rüdiger Lotter, performed J.S. Bach's Brandenburg Concertos at deSingel in Antwerp. A rare event, because despite their fame and popularity, these six beautiful concertos are seldom fully implemented. We took advantage of this unique opportunity and that was an excellent choice.

J.S. Bach has never used the name Brandenburg Concertos. His 19th century biographer Philipp Spitta gave them the title because they were dedicated to the Margrave of Brandenburg. On the title page of the score from 1721, J.S. Bach wrote the following: Six concerts with different instruments, dedicated to His Royal Highness Cretien Louis Margrave of Brandenburg, by his humble and very obedient servant Johann Sebastian Bach, Kapellmeister of the Prince of Anhalt-Coethen. He wrote it in French, because the Brandenburg court spoke the language of Molière. According to our standards Bach's phrase sounds very fawning, but that was the normal distance between nobility and craftsman, even for the greatest composer and the best organ player of his time. Bach and the Margrave of Brandenburg met in 1718 during the composer's business trip to Berlin, where he went to buy a harpsichord (made by Michael Mietke) for the collection of his patron Prince Leopold of Köthen. According to the autograph, the Margrave had praised the work of Bach and invited him to make other examples available.

Three years later, J.S. Bach sent the score to the Brandenburg Court. Could it be a mere response to a noble request? Was he looking for a new job in Brandenburg or the support of the Margrave in another matter? Was it about the career of his sons? We'll never know. What we do know is that the Brandenburg Concertos are no new compositions in the works of Bach. He chose the music from old compositions (probably between 1708 and 1721), transcribed it for other instruments and wrote new arrangements. Later, when he moved from Köthen to Leipzig, he used parts of the Brandenburg Concertos again for performances at Café Zimmerman. Was it Bach's intention that the six concerts were performed at one time? We do not know, but given the varying style of the compositions, the highly variable occupancy in terms of instruments and musicians, and the significant playing time (almost 100 minutes), it seems unlikely. Moreover, such a noble court was not a quiet club, similar to a family watching TV all night. There was a coming and going of high visitors, guests and passers-by, there were political and other discussions, itinerant artists offered their services, musicians of all kinds played their work, there was gossip, dancing, flirting, etc.

If one attends a performance of the Brandenburg Concertos, he gets to see and hear a very diverse program, because every concerto requires a different stage position for instruments and musicians, and the music may be the work of one man, it is unlikely diverse in style and atmosphere, with lengthy instrumental fragments, small parts for a limited number of instruments (solo violin, flute, harpsichord) and a remarkable number of solos for various instruments. The most impressive is without doubt the harpsichord solo in Concerto no. 5: hard rock avant la lettre! Olga Watts clearly had no problem with it, because she performed the part as if she was on the stage of the O2 in London. Good old Bach, of all trades!

Hofkapelle München was founded in 1992 and since 2009, baroque violinist Rüdiger Lotter, specialized in historical interpretations, is the artistic direction of the company. He plays the solo passages for violin, backed by a nearly perfect violin and viola section and an impressive cello trio. It will not come as a surprise that Hofkapelle München played an excellent concert, with breathtaking parts for the flutists, backed by a powerful and nostalgic sounding horn section. We rarely saw a company that exudes such enthusiasm and seems to have fun playing the music. The Brandenburg Concertos may sound melodic and simple, but they require a very high degree of perfection and accuracy. The blue room of Arts Centre deSingel was filled to the rafters. Hofkapelle Munich received a hearty and well-deserved applause.
William LIÉNARD
06/02/2016
---
Op 4 februari was Hofkapelle München o.l.v. Rüdiger Lotter te gast in deSingel in Antwerpen voor de integrale uitvoering van de Brandenburgse Concerten van J.S. Bach, een zeldzaam evenement, want ondanks hun grote bekendheid én populariteit, worden deze zes prachtige concerten nog maar zelden integraal uitgevoerd. Wij maakten van deze unieke gelegenheid gebruik en we hebben het ons niet beklaagd.

J.S. Bach bedacht de naam Brandenburgse Concerten niet zelf. Philippe Spitta noemde ze zo in zijn Bach-biografie (1873) omdat ze waren opgedragen aan de Markgraaf van Brandenburg. Op het titelblad van de partituur uit 1721 omschreef J.S. Bach ze zo: Zes concerten met verschillende instrumenten, opgedragen aan Zijne Koninklijke Hoogheid Cretien Louis, Markgraaf van Brandenburg, door zijn nederige en zeer gehoorzame dienaar Johann Sebastian Bach, kapelmeester van de Prins van Anhalt-Coethen. Hij schreef het in het Frans, want aan het Brandenburgse hof werd in die tijd de taal van Molière gesproken. Het klinkt naar onze normen heel erg kruiperig, maar dat was de afstand tussen adel en handswerkman, ook voor de grootste componist en de beste orgellist van zijn tijd. Bach maakte met de Markgraaf kennis in 1718 tijdens een zakenreis naar Berlijn om er zich een klavecimbel van Michael Mietke aan te schaffen voor de collectie van zijn broodheer Prins Leopold in Köthen. Volgens de autograaf zou de Markgraaf zich bij die gelegenheid lovend hebben uitgesproken over het werk van Bach en hem hebben uitgenodigd om nog andere voorbeelden ter beschikking te stellen.

Drie jaar later liet J.S. Bach de partituur aan het Brandenburgse hof bezorgen. Was het een louter antwoord op een adellijk verzoek of hoopte de componist om een aanstelling in Brandenburg uit de brand te slepen? Had hij de voorspraak van Markgraaf Louis nodig in een andere aangelegenheid of had het iets te maken met de carrière van zijn zoons? We zullen het nooit weten. Wat we wel weten is dat de Brandenburgse Concerten geen nieuwe composities zijn in Bachs oeuvre. Hij selecteerde ze uit ouder werk (tussen 1708 en 1721), transcribeerde ze voor andere instrumenten en voorzag ze van nieuwe arrangementen. Later, toen hij van Köthen naar Leipzig verhuisde, zou hij onderdelen van de Brandenburgse Concerten opnieuw bewerken voor de uitvoeringen in het Koffiehuis Zimmerman. Was het Bachs bedoeling dat de zes concerten als één geheel werden uitgevoerd? We weten het niet, maar gezien de diverse stijl van de composities, de zeer wisselende bezetting qua instrumenten en muzikanten en de naar de normen van die tijd zeer lange speelduur van bijna 100 minuten, lijkt dat niet de bedoeling te zijn geweest. Bovendien moet je je zo'n hof niet voorstellen als een rustig clubje dat er een hele avond ging voor zitten zoals wij nu voor de televisie. Er was een komen en gaan van hoge bezoekers, uitgenodigden en toevallige passanten, er waren politieke en andere gesprekken aan de gang, doorreizende artiesten boden hun diensten aan, muzikanten van alle slag speelden voor uit hun werk, er werd geroddeld, gedanst en geflirt, etc.

Wie een uitvoering van de Brandenburgse Concerten bijwoont, die krijgt een heel gevarieerd programma te zien en te horen, want voor elk van de zes concerten zijn andere opstellingen van instrumenten en musici nodig en de muziek mag dan duidelijk het werk zijn van één man, het is onwaarschijnlijk divers van stijl en atmosfeer, met breedvoerige instrumentale fragmenten, kleine passages voor een beperkt aantal instrumenten (soloviool, fluit, klavecimbel) en opvallend veel solo's voor diverse instrumenten. De indrukwekkendste is wellicht de klavecimbelsolo uit Concerto nr. 5 met een candenza van 65 maten: een hardrock-solo avant-la lettre! Olga Watts had er duidelijk geen moeite mee, want ze speelde het hele fragment alsof ze op het podium van het Sportpaleis of Vorst Nationaal stond. Die goeie ouwe Bach, van alle markten thuis!

Hofkapelle München werd in 1992 opgericht en sinds 2009 staat het onder de artistieke leiding van barokviolist Rüdiger Lotter, gespecialiseerd in historische verantwoorde interpretaties. Hij neemt de solopassages voor barokviool voor z'n rekening, gesteund door een zo goed als perfecte viool- en altvioolsectie en een indrukwekkend cellotrio dat voor vuurwerk zorgde. Het zal u dan ook niet verbazen dat de Hofkapelle München een uitstekend concert speelde, waarin vooral de fluitisten voor adembenemende momenten zorgden, gesteund door een krachtige en nostalgisch klinkende hoornsectie. Zelden zagen we een gezelschap dat een dergelijk enthousiasme uitstraalt en dat zelf ook plezier beleeft aan de uitvoering van de muziek, want het mag dan allemaal melodieus en eenvoudig klinken, het gaat om composities die een zeer hoge graad van perfectie en accuratesse veronderstellen. De blauwe zaal van Kunstencentrum deSingel was tot de nok gevuld. Hoeveel meer eer kan je een gezelschap en een componist bewijzen?
William LIÉNARD
06/02/2016
---
---