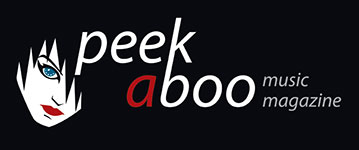 like this cd (ep) review
---
JOHN 3:16
The Burnt Tower/Babylon the Great (EP)
Music
•
CD (EP)
Ambient
•
Drone
•
Electronics
•
Experimental
•
Industrial
•
Post Rock
[85/100]

UAE Records
08/12/2016, William LIÉNARD
---
When we interviewed John 3:16 (and Anthony Donovan) in the fall of 2015, the collaborative album Of the Hex and his Likenesses was just released by Flood Records. Meanwhile, John 3:16 has put an EP into our digital mailbox with two new compositions. We listened and this is the conclusion:
The Burnt Tower (6'48") begins as a quiet and attractive track on which dark drones and volatile synths create a slightly menacing atmosphere, but after no more than a minute they are replaced by the sound of a piano and bell-like percussion, while dark repetitive guitar drones go gently crescendo as the smoldering fire of the intro has become a fire. We hear howling drones and a panicky piano, and when after four and a half minutes the flames burst through the roof, loud drones and whistling synths suggest that the tower is burning like a torch. What remains is a smoldering ruin, to the sound of evaporating drones and synths.
Babylon the Great (5'31") gets striking wood-sounding and bell-like percussion from the start. The synths are whistling quietly through the soundscape, accompanied by sporadic electric guitars for the sharp edges. After two minutes, synths and drones create a symphonic dimension: the majestic soundtrack for a journey through the hanging gardens and the cyan-colored gate, decorated with animal motifs, to the pyramid-like building at the heart of the city: the tower of Babel. The synths are pushed aside by industrial-sounding drones, which, in conjunction with heavy percussion, climb the mythical structure in the direction of heaven, a place of peace and tranquility...
Two strong and varied tracks on this EP by John 3:16 (Philippe Gerber), with drones and synths, but also with versatile percussion, piano and tingling guitars.
William LIÉNARD
08/12/2016
---
Toen we in het najaar van 2015 John 3:16 (en Anthony Donovan) interviewden, was net hun samenwerkingsproject Of the Hex and Its Likenesses door Flood Records gereleaset. Ondertussen heeft John 3:16 zijn nieuwe ep in onze digitale brievenbus gedropt en die bevat twee nieuwe composities. We stellen u de ep graag voor.
The Burnt Tower (6'48") begint als een rustige atmosferische track waarin donkere drones en vluchtige synths een lichtjes dreigende sfeer creëren. Na ruim een minuut maken ze plaats voor het geluid van een piano, belachtige percussie en donkere repetitieve gitaardrones die voorzichtig crescendo gaan, want het smeulende vuurtje uit de intro is ondertussen een brand geworden. De drones waaieren door elkaar, af en toe horen we een lichtjes paniekerige piano, na vier en een halve minuut slaan de vlammen uit het dak en attenderen luide drones en fluitende synths ons erop dat de toren brand als een fakkel. Wat rest is een smeulende ruïne, op het geluid van wegebbende drones en wegvloeiende synths.
Babylon the Great (5'31") krijgt vanaf het begin opvallend hout- en belachtig slagwerk. De synths fluiten rustig door het soundscape, vergezeld van sporadische elektrische gitaren voor de scherpe kantjes. Na twee minuten nemen synths en drones symfonische afmetingen aan: de majestueuze soundtrack voor een reis door de hangende tuinen en via de met dierenmotieven versierde cyaankleurige toegangspoort naar het piramideachtige gebouw in het hart van de stad: de toren van Babel. De synths worden weggedrukt door industrial-aandoende drones, die in samenwerking met heftige slagwerk het mythische bouwwerk bestijgen met als doel de hemel, een plek van rust en vrede…
Twee sterke en gevarieerde tracks op deze ep van John 3:16 (Phlippe Gerber), met drones en synths, maar ook met veelzijdig slagwerk, piano en tintelend gitaargeluid.
William LIÉNARD
08/12/2016
---