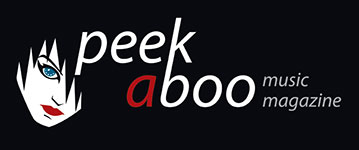 like this movie review
---
JOHN BOORMAN
Deliverance
Movie
Adventure
[88/100]

Warner Home Video
15/06/2014, Didier BECU
---
The 70's were great for cinema. Well, there was Burt Reynolds being the prototype of the ideal man (we know) but movies were without those dreadful CG-effects either. All you need was: a bunch of good actors, a splendid script, a genius director and a couple of stuntmen who were daring to risk their life. No, it's not just out of melancholy we're saying it, but they don't make films like Deliverance by John Boorman these days.

After the success Boorman had with his Lee Marvin-films (the excellent Point Black and Hell In The Pacific) the director made Deliverance, an ecothriller that after 40 years is as exciting as it was then. Even if you saw it already 20 times.

Lewis (Burt Reynolds), Ed (Jon Voight), Drew (Ronny Cox) and Bobby (Ned Beatty) are four buddies who want to spend their weekend in nature. They decided to cross the river with a canoe. It's a special event as in a couple of weeks this landscape will be destroyed by the company they work for. The four are looking for some locals who wants to bring their car to the end point, but the hillibillies aren't keen on the intruders. From the very first moment on it's clear that they are behind an enemy line. A tone that will be set further once they're on water. A pleasure trip becomes a journey in hell.
Thanks to the excellent cinematography from Vilmos Zsigmond, John Boorman made one of the most thrilling movies ever. Deliverance is almost completely filmed on the river and every second from that trip is breathtaking. There are also those great performances. In 1972 Burt Reynolds was not a superstar, and his face was perfect to perform a macho like Lewis. Everyone knew of course what Jon Voight (Midnight Cowboy) was able to, but especially Cox and Beatty (the man who will be forever known for the one that was raped like a pig) were fantastic.

In the script from James Dickey that is based upon his book you can find four personages who are all different. Every viewer will have his or her mirror. We especially said "her" as you won't see any women, but you definitely can't say it's a men's movie. Deliverance is more like a complaint to our consumption society and the destruction of nature. The movie has become an indestructible classic that you have to (re)discover and watch all over again. Making a trip in nature will never be the same again!

Deliverance is released by Warner on DVD, through import also on Blu-ray.
Didier BECU
15/06/2014
---
In de jaren 70 was niet alleen Burt Reynolds het prototype van de ideale man (stel je voor!), ook maakte men nog cinema zonder dat er sprake was van die verschrikkelijke CG-effecten. Het enige wat je nodig had was: een stel goede acteurs, een stevig script, een degelijke regisseur en een paar stuntmannen die bereid waren om hun leven te wagen. Neen, het is meer dan zo maar wat melancholie als we stellen dat men films als Deliverance van John Boorman tegenwoordig niet meer maakt.


Na het succes van de Lee Marvin-films (de geniale Point Black en Hell In The Pacific) draaide Boorman met Deliverance een natuurthriller die bijna 40 jaar na datum nog even spannend is als toen, zelfs als je hem al meer dan twintig keer hebt bekeken.


Lewis (Burt Reynolds), Ed (Jon Voight), Drew (Ronny Cox) en Bobby (Ned Beatty) zijn vier werkmakkers die in hun vrije weekend besluiten om de wilde natuur te temmen. Ze willen de woeste rivier afvaren langs een landschap dat weldra door het bedrijf waar ze werken zal worden vernietigd. De vier zijn op zoek naar enkele kerels onder de lokale bevolking die bereid zijn om hun auto naar het eindpunt te brengen. Vanaf het begin is het duidelijk dat de inwoners deze indringers niet willen. De chagrijnige toon van de eerste minuten wordt ook op het water verdergezet, een pleziertocht wordt een tocht door de hel.


Dankzij het geniale camerawerk van Vilmos Zsigmond slaagt John Boorman er met Deliverance in om als geen ander in de allesverwoestende rivier majestueus in beeld te brengen. De film speelt zich bijna volledig op het water af en iedere seconde daarvan is adembenemend spannend. Ook de acteerprestaties zijn overweldigend. Burt Reynolds was in 1972 nog helemaal geen superster, laat staan een seksgod en de rol van macho Lewis stond hem letterlijk op het lijf geschreven. Van Voight (Midnight Cowboy) wisten de filmmakers dat hij kon acteren. Ook Cox en Beatty (die wellicht heel zijn leven zal geassocieerd worden als de acteur die als een varken werd verkracht) maakten indruk. In het scenario van James Dickey dat op zijn eigen boek is gebaseerd zitten vier tegengestelde personages waardoor iedere kijker er één uitpikt die het best bij hem (of haar) aanleunt. We schrijven doelbewust haar, want ook al is er geen vrouw in dit verhaal te bemerken is Deliverance helemaal geen mannenverhaal. Het is eerder een aanklacht tegen de consumptiemaatschappij (en de vernietiging van de natuur die daarmee is verbonden) die vandaag een ontzettend belangrijk deel van het cinematografisch erfgoed is geworden. De film is spannend en ontzettend knap geregisseerd. Neen mijnheer, ze maken ze tegenwoordig niet meer zo, gelukkig kun je hem wel (her)ontdekken.


Deliverance is uitgebracht op Warner op dvd, en via import ook op Blu-ray.
Didier BECU
15/06/2014
---
---