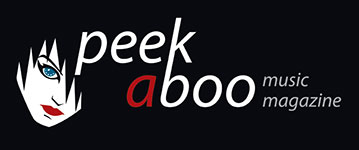 like this cd review
---
JOHN BRENTON
AM FM
Music
•
CD
Indie
[65/100]

Enraptured Records
22/10/2015, Paul PLEDGER
---
Like Babybird or Darren Hayman, musician and songwriter John Brenton has amassed a fair amount of bedroom recordings that would never have seen the light of day had it not been for support from radio DJs. Steve Lamacq, John Peel and numerous regional stations have previously paid attention to Brenton's wide-eyed lo-fi indie-pop, much of it recorded on a shoestring, as an alter-ego (Metrotone, Lanshipping and Ojn being just three) and with varying amounts of success.
AM FM etc is but a tip of the iceberg but includes plenty of his most memorable efforts spanning two decades. The earlier works as Southville and Metrotone sound as though they were recorded on primitive equipment but are nonetheless worthy earfuls with melodies not unlike early Factory, Creation and Sarah acts such as The Field Mice, The Wake or Felt.
More accomplished works begin with Landshipping's collaboration with electronica's Isan while the plethora of Ojn pieces range from the ambient seascape of Meridians to the sub-techno glissando of Blue Eyes. Things get a little more idiosyncratic on his Tonfedd Oren project for which heavier even brutal beats propel quirky near-instrumentals in the direction of New Orderesque experimentation. Altogether AM FM is a snapshot of a pretty fertile imagination. Other reissues are mooted, by the way.
This review also appeared also on Flipside Reviews.
Paul PLEDGER
22/10/2015
---