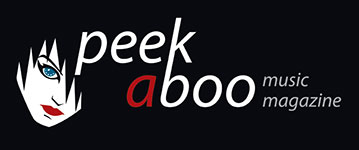 like this documentary review
---
JOHN BREWER
Legends of the Canyon
Movie
•
Documentary
Documentary
•
Rock
[75/100]

Universal Music Belgium
03/11/2014, William LIÉNARD
---
In Legends Of The Canyon Director John Brewer recreates the atmosphere in Laurel Canyon, Hollywood, in the second half of the sixties and the early seventies, a time of boys and girls with flowers in their hair, protests against the war in Vietnam, experiments with soft drugs and a unique creative process that spread via The Troubadour and The Whiskey to the rest of America and Europe. People who were there talk about the casual atmosphere that blew through the Canyon and about the artists who forged unique partnerships and realized successful projects; the musicians (including David Crosby, Graham Nash, Stephen Stills, Dallas Taylor) talk about what they call the best time of their lives, but they also mention the dark period of the Canyon, because when the Manson clan in August 1969 slaughtered the pregnant wife of director Roman Polanski and a number of guests, the dream of social permissiveness, psychedelic drugs and non-violent resistance was forever over.
Director John Brewer has convinced some famous people to testify in front of the camera, and he also talks to close collaborators, managers, technicians and record bosses (including David Geffen), illustrates the scenes with music of the period, excerpts from a concert by The Mama's and The Papa's, The Byrds, Buffalo Springfield, Crosby, Stills, Nash & Young and others, and often unique and never before seen images and photos from the archives of rock 'n roll photographer and film maker Henzy Ditz (he supplied the photo for the cover of the first album of CSN). With a quick alternation of short interviews, the director gives a perfect picture of how things went in and around Laurel Canyon with its relaxed and peaceful atmosphere in which young artists gave their music form and content. Very intriguing are the little stories and anecdotes about the people in Laurel Canyon that perhaps for the first time are brought out, including the difficult collaboration with Neil Young, but also the fatal switch from soft drugs to cocaine, or as one interviewee puts it: they were becoming rich, the boys and girls of Laurel Canyon, and they could afford the expensive drugs. For some it was the beginning of their demise...
Legends of the Canyon is a documentary about the artist community in Laurel Canyon, Hollywood, in the second half of the sixties and the early seventies. The interviewees talk about the very beginning, the formation of Buffalo Springfield, the break-through of The Byrds, Joni Mitchell and the success of The Mama's and The Papa 's, the formation of Crosby, Stills, Nash, but also about free love, drugs and the final phase after the massacre of the Manson clan. The footage is in many cases never seen before, the interviews are interesting and revealing.
William LIÉNARD
03/11/2014
---
Halfweg de jaren zestig van de vorige eeuw stromen jonge artiesten naar Laurel Canyon, een wijk in de bergen boven Hollywood, niet ver van de plaatselijke muziektempels The Troubadour en Whisky. Carole King, Steven Spielberg, Roger McGuinn (The Byrds), Micky Dolenz (Monkees), Stephen Stills (Buffalo Springfield), leden van The Turtles en Three Dog Night streken er om diverse redenen al vóór 1963 neer, later kwamen daar o.a. Janis Joplin, The Mama's & Papa's, Joni Mitchell, Graham Nash en David Crosby bij die er samen een zeer creatieve gemeenschap vormden en de zgn. westcoast rock – vaak ook folkrock genoemd – in de tweede helft van het decennium een gezicht gaven. Neil Young en Stephen Stills waren zowat de eersten die met hun band Buffalo Springfield succes oogstten, maar het waren The Byrds die uiteindelijk internationaal doorbraken met covers van Bob Dylan, want die had z'n akoestische gitaar al eerder ingewisseld voor het elektrisch geweld van The Band en op die manier z'n collega-muzikanten in Californië de weg gewezen. Maar The Byrds waren net zoals Buffalo Springfield geen lang leven beschoren en na nauwelijks 2 jaar viel ook de formatie uiteen.
Hun opvolgers waren The Mama's & The Papa's van songwriter John Phillips met de enigmatische Mama Cass, een formatie die tussen 1965 en 1968 ruim 40 miljoen albums wereldwijd verkocht. Ondertussen was de uit Canada gearriveerde Joni Mitchell al multimiljonair als gevolg van de opbrengst uit auteursrechten op zelfgepende composities die door folkzangers en –zangeressen, o.a. Buffy Sainte Marie en Judi Collins, naar hoge positie in de Billboard Top-100 waren gezongen. Maar het jonge volkje in haar omgeving liet zich niet onbetuigd. Stephen Stills (Buffallo Springfield) en David Crosby (The Byrds) koesterden plannen om samen een nieuw project uit de grond te stampen en toen de uit Engeland overgewaaide Graham Nash (The Hollies) een samenwerking zag zitten, werd Crosby, Stills & Nash boven de doopvont gehouden. Hun eerste album (1969) met Dallas Taylor (drums) en Mama Cass (backing vocals) klokte in de Bill Board Top-200 af op de zesde plaats en de singles Marrakesh Express en Suite: Judy Blue Eyes haalden allebei de Amerikaanse top-30. Een jaar nadien maakten ze hun meesterwerk Déjà Vu (1970) waarvoor Stepen Stills zijn oude makker Neil Young optrommelde, maar uit de interviews in deze documentaire blijkt dat Young zich beperkte tot het opsturen van de demo's van Helpless, Country Girl en Everybody I Love You die hij in z'n eigen opnamestudio op tape vastlegde. Stephen Stills en Dallas Taylor voegden in Los Angeles de rest van de instrumenten én de stemmen toe. Ook later zou een samenwerking met Neil Young een moeilijke aangelegenheid blijken en was er sprake van niet meer dan een aan-af-samenwerking die tijdens liveconcerten meermaals tot hoogoplopende confrontaties leidde. Sometimes werd Neil Young een beetje spottend genoemd en een buitenbeentje is hij altijd voor de Laurel Canyon-bewoners gebleven, ook al verbleef hij er regelmatig in het huis van Stephen Stills en van landgenote Joni Mitchell.
In Legends Of The Canyon roept regisseur John Brewer nog één keer de sfeer op van het leven in de Laurel Canyon in de tweede helft van de jaren zestig en het begin van de jaren 70, de tijd van de jongens en meisjes met bloemen in het haar, van protesten tegen de oorlog in Vietnam, experimenten met softdrugs en van een uniek creatief proces dat zich via The Troubadour en Whisky over de rest van Amerika en later Europa verbreidde. Mensen die erbij waren vertellen over de ongedwongen sfeer die door de Canyon waaide, over de artiesten die er unieke samenwerkingsverbanden smeedden en succesvolle projecten realiseerden; de muzikanten (o.a. Stephen Stills, Graham Nash, David Crosby, Dallas Taylor) halen herinneringen op aan wat ze de beste tijd uit hun leven noemen, maar ze gaan ook de donkere periode van de Canyon niet uit de weg, want toen de Manson-clan in augustus 1969 de zwangere echtgenote van regisseur Roman Polanski en een aantal gasten op beestachtige wijze afmaakte, spatte de droom van sociale permissiviteit, psychedelische drugs en geweldloos verzet als een luchtbel uiteen.
Regisseur John Brewer heeft een pak grote namen kunnen overtuigen om voor de camera te getuigen, maar hij doet ook een beroep op naaste medewerkers van toen, managers, technici en platenbazen (o.a. David Geffen), met op de achtergrond muziek uit die tijd en ter illustratie uittreksels uit concerten van The Mama's and The Papa's, The Byrds, Buffalo Springfield, Crosby, Stills, Nash & Young e.a., vaak uniek en niet eerder gezien beeld- en fotomateriaal uit het archief van rock 'n roll-fotograaf en filmmaker Henzy Ditz die o.a. ook de foto leverde voor de cover van het eerste album van CSN. Met een snelle afwisseling van korte interviews slaagt de regisseur erin om de kijker een perfect beeld te schetsen van hoe het er destijds in en om Laurel Canyon aan toe ging en hem te laten proeven van de ongedwongen en vreedzame sfeer waarin jonge artiesten hun muziek vorm en inhoud gaven. Intrigerend zijn overigens ook de kleine verhaaltjes en anekdotes over de mensen in Laurel Canyon die in deze documentaire wellicht voor het eerst naar buiten gebracht worden, o.a. over de hoger vermelde moeilijke samenwerking met Neil Young, maar ook over de overstap van softdrugs naar cocaïne wat o.a. Janis Joplin in 1970 fataal zou worden, of zoals een geïnterviewde het formuleert: ze waren rijk geworden, de jongens en meisjes van Laurel Canyon, en ze konden zich de dure drugs permitteren. Het werd voor sommigen het begin van hun ondergang…
Legends of the Canyon
John Brewer
Documentaire/Documentary
USA, 2012
95 min. – 1.78:1 NTSC – English DD 2.0
Ondertitels/Subtitles: -
Extra:
- Unseen Archive Material
- Henry Ditzs 8 mm footage Steven Stills, Graham Nash & Joni Mitchell at Big Bear (no sound)
- Henry Ditzs 8 mm footage Steven Stills in Engeland (no sound)
- Henry Ditzs Fotogalerij
- Uitgebreide Interviews David Crosby, Stephen Stills, Graham Nash, Van Dyke Parks en Gerry Beckley
- Henry Ditzs 8 mm footage Woodstock (no snound)
William LIÉNARD
03/11/2014
---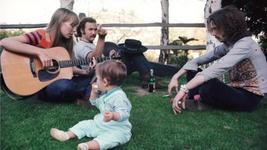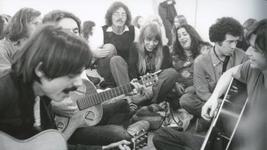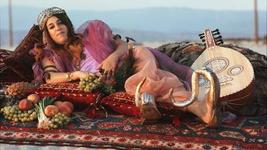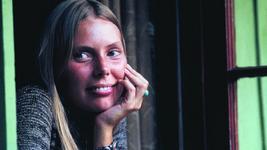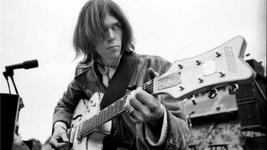 ---