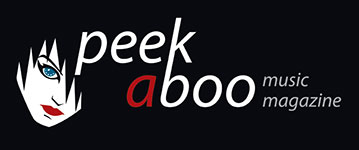 like this movie classics review
---
JOHN CROWLEY
Boy A
Movie
•
Movie classics
Drama
[74/100]

Homescreen
22/09/2014, Didier BECU
---
Some fans were really having some doubts if new Spiderman Andrew Garfield could actually act. Anyone who is still having that question in mind better checks out Boy A by John Crowley. In this movie Garfield performs Jack Burridge: a youngster who comes free after being years in youth prison.
Jack has finished his punishment and thanks to a rehabilitation programme he finds a job as a courier. The shy guy even manages in stealing the heart from Michelle (Katie Lyons). At the moment Jack thinks that luck has finally found his side, he faces that not everyone is ready to forgive his brutal act. After having appeared with a photo in the local newspaper, Jacks new future comes in danger: for some a monster never deserves a second chance.
Director Crowley who previously made Intermission (and by this saddling us up forever with Colin Farrell) made from Boy A a very intriguing drama that comes close to Ken Loach and Mike Leigh. We know that Jack did something terrible, but not precisely what. By using sporadic flashbacks we are witnessing little by little the committed crime. A genius touch as by this the viewer gets sympathy for the little crook, even if that can change once you know what happened!
Besides Garfield, there is always the eternal Peter Mullan who has become since My Name Is Joe the ideal face for social dramas like these. Garfield is excellent, the script from Mark O'Rowe that's been based upon a book by Jonathan Trigell is touching and at the end we assure you'll swallow a very bitter pill. A real tip this one!
Didier BECU
22/09/2014
---
Heel wat fans hadden hun bedenkingen toen Andrew Garfield als nieuwe Spiderman werd aangekondigd, wat kon deze jonge kerel wel acteren? Wie daaraan twijfelt moet beslist Boy A van John Crowley zien waarin de jonge Garfield gestalte geeft aan Jack Burridge: een jonge knaap die na een jarenlang verblijf in een jeugdgevangenis op vrije voeten komt.
Hij heeft zijn straf uitgezeten en dankzij een rehabilitatieprogramma wordt hij koerier bij een pakjesdienst. De schuchtere jongen slaagt er zelfs in om het hart van Michelle (Katie Lyons) te veroveren. Maar niet iedereen is vergevensgezind, wanneer zijn foto in een lokale krant komt beroeren de slachtoffers zich over Jacks toekomst: een monster heeft in hun ogen immers geen kans op een nieuwe start.
Regisseur Crowley die eerder Intermission maakte en ons daardoor voorgoed met Colin Farrell opzadelde maakte van Boy A een intrigerend drama dat in de lijn ligt van Ken Loach en Mike Leigh. We weten wel dat Jack iets verschrikkelijks heeft uitgespookt, maar niet wat precies. Door het gebruik van sporadische flashbacks komt de misdaad beetje bij beetje aan het licht (het hoogtepunt van het drama wordt voor het einde bewaard), en krijg je zo sympathie voor het gewezen boefje en gun je hem zijn nieuwe leven. Vanaf het moment dat je weet hoe de vork precies aan de steel zit kan deze mening enigszins veranderen!
Naast Garfield is er een tevens een perfecte Peter Mullan aan het werk die sinds My Name Is Joe de geknipte man is om in dergelijke sociale drama's op te draven. Garfield is groots, het scenario van Mark O'Rowe dat op een boek van Jonathan Trigell is gebaseerd aangrijpend en je krijgt er op het einde nog een krop in de keel bovenop. Een echte aanrader dus.
Didier BECU
22/09/2014
---
---