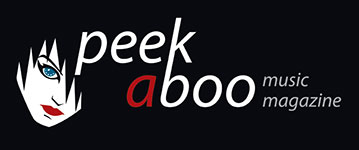 like this movie review
---
JOHN CROWLEY
Closed Circuit
Movie
Spy Movie
[50/100]

A-Film
22/08/2014, Didier BECU
---
During the Cold War spy thrillers were a very common thing. The filmographies from monuments like Michael Caine or Richard Burton were filled with it. Maybe we can blame Roger Moore for the decline of the genre as the public was bored by his silly methods that made MI5 look like a circus. But then Hollywood-producers rediscovered Robert Ludlum and when turning Matt Damon into Jason Bourne they resurrected the genre.
Closed Circuit is a movie that is coming out of the minds from the producers who made Tinker Tailer Soldier Spy: the highly acclaimed film version from the book by master teller John Le Carré. Steven Knight wrote the script and that's a very known name. Soon he will bomb (or at least that's what we hope) our theatres with Locke starring Tom Hardy. Earlier he wrote scripts for David Cronenberg (Eastern Promises) and Stephen Frears (Dirty Pretty Things). The director is a lesser god and that might be one of the reasons why the film failed (which doesn't mean the spy film isn't any good!). John Crowley directed Intermission and Boy A.
It has so many times been told with movies as such, but once again Closed Circuit is not your usual popcorn fodder. The complicated story demands the full attention from the viewer and at times it feels like the makers have simply put too many story lines in the script.
Everything begins with a brutal bomb attack on the Borough Market in London. Hundreds civilians die and in no time the brain (or so it seems) Farroukh Erdogan (Denis Moschitto) has been arrested. As the UK is still a democracy; the terrorist has the right for having an attorney. He even gets two, but that's because the government wants everything kept behind closed doors. The further the investigation gets, the more complot theories rises above, especially because one of Erdogan's attorneys commit suicide. From now on Erdogan is defended by Martin (Eric Bana) and Claudia (Rebecca Hall). The law says that the two may not know each other, but no one is aware of the fact that they once were lovers.
Closed Circuit is surely not the perfect one in its genre, simply because Crowley is too limited for making a movie as such. A golden tip might be that you can't tell anything in such a short time without the viewer getting confused. Anyway, for those who have the brains or are simply not bothered to use the repeat function once in a while, this movie is recommended. Something for real spies we guess!
Closed Circuit is now out on A-Film on both DVD and Blu-ray.
Didier BECU
22/08/2014
---
Tijdens de Koude Oorlog waren spionagethrillers schering en inslag. Mannen als Michael Caine of Richard Burton vulden er bijna hun volledige filmografie mee, maar doordat Roger Moore de MI5 (de veiligheidsdienst van het Verenigd Koninkrijk) met zijn 007-verhalen net iets te belachelijk maakte stierf het genre wat uit. Sinds enkele Hollywoodbonzen enkele boeken van Robert Ludlum op hun tafel kregen en Matt Damon als Jason Bourne onsterfelijk maakten is de spionagefilm er weer opnieuw.

Closed Circuit is er zo eentje van en komt uit het brein van de producers van Tinker Tailer Soldier Spy: de bejubelde filmversie van het al even geprezen boek van meesterverteller John Le Carré. Voor het scenario werd Steven Knight aangetrokken. Deze scenarist die binnenkort met zijn zelf geregisseerde Locke met Tom Hardy onze bioscoopzalen zal onveilig maken (of ten minste dat hopen we toch) werkte al eerder samen met David Cronenberg (Eastern Promises) en Stephen Frears (Dirty Pretty Things). Voor de regie werd een mindere god gevonden en dat is misschien wel de reden waarom Closed Circuit geen topper is geworden: John Crowley die zijn kleinkinderen mag vertellen dat hij de maker is van zowel Intermission en Boy A.
Zoals dat vaak het geval is bij spionageverhaaltjes is ook Closed Circuit geen hapklare brok. Het ingewikkelde verhaal vergt volop de aandacht van de kijker en de vraag is dan ook of de makers niet te veel verhaallijnen in anderhalf uur film hebben gestopt. Alles begint op de drukke Borough Market waar tijdens een bomaanslag meer dan honderd Britten sneuvelen. Het duurt helemaal niet lang vooraleer men Farroukh Erdogan (Denis Moschitto) in de boeien slaat. Gelukkig is de UK nog een democratie en heeft deze terrorist ook recht op een advocaat. In zijn geval krijgt hij er twee, ook al doet de overheid dat zodat alles achter gesloten deuren blijft. Het is bij de rechtspraak dat alles op een stinkend zaakje lijkt en waarbij termen als complottheorieën de kern vormen, zeker wanneer één van Erdogans advocaten zelfmoord pleegt. Erdogan wordt verdedigd door Martin (Eric Bana) en Claudia (Rebecca Hall). In principe zouden deze twee rechtpleiters elkaar niet mogen kennen, maar in een ver verleden hebben ze ooit met elkaar de lakens gedeeld.
Een toonbeeld van een perfecte spionagethriller is deze prent niet, daarvoor is Crowley net iets te beperkt in zijn kunnen en neemt de cineast door de vele (vaak onnodige) plotwendingen net iets te veel hooi op zijn vork. Wie evenwel over een flinke stel hersenen beschikt of gewoon zich de moeite troost om af en toe de film eens terug te spoelen zal Closed Circuit wellicht appreciëren. Voer voor echte spionnen dus!
Closed Circuit is nu uit op A-Film, zowel op dvd als Blu-ray.
Didier BECU
22/08/2014
---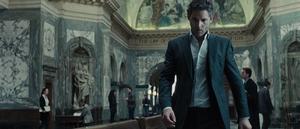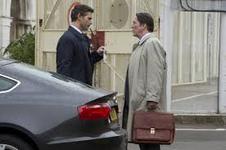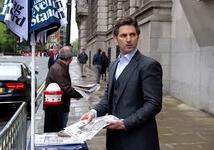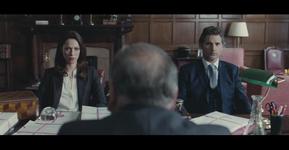 ---