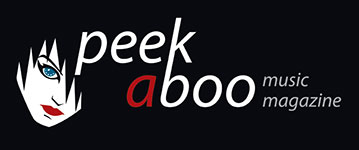 like this cd review
---
JOHN GARCIA
JOHN GARCIA
Music
•
CD
Blues
•
Hard Rock
•
Prog Rock
•
Rock
•
Stonerock
[99/100]

Napalm Records
10/07/2014, Filip VAN MUYLEM
---
KYUSS, Slo Burn, Unida, Hermano, VISTA CHINO - whatever John Garcia had a hand in turned immediately to success. The 43 -year-old always knew that he wanted create his own style within those bands and established himself as the most distinctive voice of the entire Desert / Stoner Rock scene.
'My mind' sounds like a mix between The Scorpions (vocally) and the clean version of The Stooges! Great guitars, great bass play, sharp voice and great studio mixing! It's hot and steamy, just the way I absolutely adore it! It's very hard to stand still!
'Rolling Stoned' is a great title for a track in this genre! The tempo is a bit slower than the previous one, but still: I really adore the guitars and the sharp voice! At some point it really sounds like The Stooges would sound if they were drug free in the 70's! It's a very catchy track!
'Flower' starts with weeping guitars and an old time effect on the microphone. I love the rocking sound on this one, combines with the catchy sound. There is a great bluesy solo in the middle of the track.
'The Blvd' is more blues rock whilst '5000 miles' is pure passion! The lyrics are perfectly incorporated in the music. A great rocker about missing your beloved!
'Confusion' is just a man and his electric guitar, pure and very fragile like only the very best can bring this kind of songs!
'His Bullets Energy' has a slow tempo, but rocks you. You can smell the heat of their passion! Nice lyrics and guitar play!
'Argleben' goes a bit faster and harder, fuelled by rage and some kind of The Stooges vibe (think of 'I'm sick of you'). I really love the bass! Just a bit strange that you have no fireworks in the end, but just some slow power cut. It's the only minus on the whole cd.
'Saddleback' is a fine rocker whilst 'All these Walls' starts with a retro 80's sound (genre 'Gang of Four'), but very fast exploding with again that great bass!
'Her Bullets Energy' is led by a great acoustic guitar and he used this old school microphone again (sounding a bit like PJ Harvey). I love the sound on this one too! It's a soft, but very good ending for this beauty! Another Diamond unveiled! Push the repeat function and add another artist on my list of to see on stage! I really loved this trip!
Both thumbs up!
Filip VAN MUYLEM
10/07/2014
---