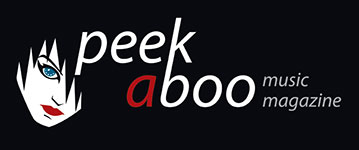 like this movie classics review
---
JOHN HUGHES
Uncle Buck
Movie
•
Movie classics
Comedy
[70/100]

Universal Pictures
22/07/2014, Didier BECU
---
When mentioning John Hughes you immediately think of 80's teenmovies like The Breakfast Club, Sixteen Candles or She's Having Baby, but the filmmaker also made some typical American comedies like Planes, Trains and Automobiles and the somewhat forgotten Uncle Buck. It's a bit of a shame as this comedy might not be the great masterpiece in its genre, Uncle Buck is charming though.


Uncle Buck (the great John Candy) makes everything a disaster, but he has a heart of gold. When his brother Bob (Garreth McBrown) has to travel to Indianapolis because the father from his wife Cindy (Elaine Bromka) has had a heart attack. The sole solution is asking Buck to be the babysitter. The uncle is sure that he can make this happen, but he gets immediately both the rebellious teen daughter Tia (Jean-Louisa Kelly) and naughty kids Miles (Macauley Culkin) and Maizy (Gaby Hoffman) as his enemies.


Agreed, you won't find a movie that is more innocent than this one and the Disney-touch is never that far away, but Uncle Buck stays great fun. A minor point is that many critics have criticized Hughes because he was making his characters too unreal, and they're right. Fine examples are both the nymphomaniac neighbor (Laurie Metcalf) and the unfriendly (far too clever) Macauley Culkin who was just rehearsing his later world famous role from Home Alone. Candy is absolutely great for this type of characters and Jean-Louisa Kelly also scores some extra points for her sexy look.


Uncle Buck is available on Universal, on both DVD and Blu-ray. There is no bonus section, but an excellent transfer!
Didier BECU
22/07/2014
---
Bij de naam John Hughes denk je natuurlijk aan onsterfelijke 80's-tienerfilms zoals The Breakfast Club, Sixteen Candles of She's Having Baby, maar de cineast maakte tevens enkele typische Amerikaanse komedies zoals Planes, Trains and Automobiles en deze Uncle Buck die een beetje in de vergeethoek is gesukkeld. Beslist jammer, want ook al is deze komedie niet bepaald een meesterwerk in zijn genre, blijft Uncle Buck desalniettemin ontzettend charmant.


Oom Buck (de onnavolgbare John Candy) is een nietsnut met een gouden hart. Alles wat hij aanraakt dreigt in een allesvernietigende ramp te ontaarden, ofschoon de dikkerd het allemaal goed bedoelt. Wanneer zijn broer Bob (Garreth McBrown) holderdebolder naar Indianapolis moet trekken omdat de vader van echtgenote Cindy (Elaine Bromka) een beroerte heeft gekregen is de enige oplossing, tot Cindys groot ongenoegen, de onbeholpen Buck als babysitter aan boord halen. Buck is ervan overtuigd dat hij deze taak tot een goed einde zal brengen, maar wordt meteen met zowel de vijandige tienerdochter Tia (Jean-Louisa Kelly) als de ettertjes Miles (Macauley Culkin) en Maizy (Gaby Hoffman) geconfronteerd.


Toegegeven, meer onschuldig kan een film niet ogen en ook de melige Disney-factor is nooit ver weg, toch blijft Uncle Buck heerlijk filmvertier. Talrijke critici hebben Hughes wel veroordeeld dat hij zijn personages tot regelrechte karikaturen heeft herschapen. Mooie voorbeelden daarvan is de manzieke buurvrouw (Laurie Metcalf) of de zeer onvriendelijke (veel te pientere) Macauley Culkin die gewoon zijn rol van Home Alone aan het inoefenen was. Candy is heerlijk voor dit soort familiefilms en ook Jean-Louisa Kelly krijgt voor haar sexy krullen een paar extra punten.


Uncle Buck is uit op Universal, zowel op dvd als Blu-ray. Wel zonder enige extra, maar wel excellente transfer!
Didier BECU
22/07/2014
---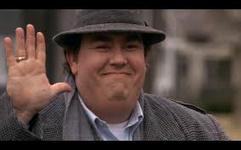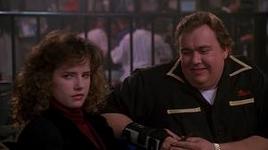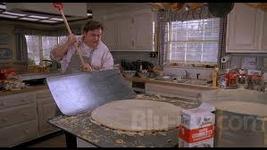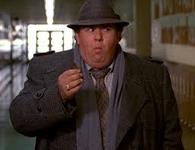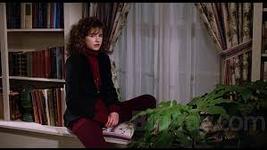 ---