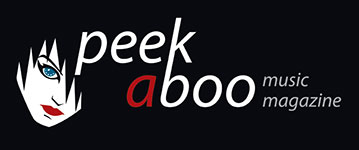 like this cd review
---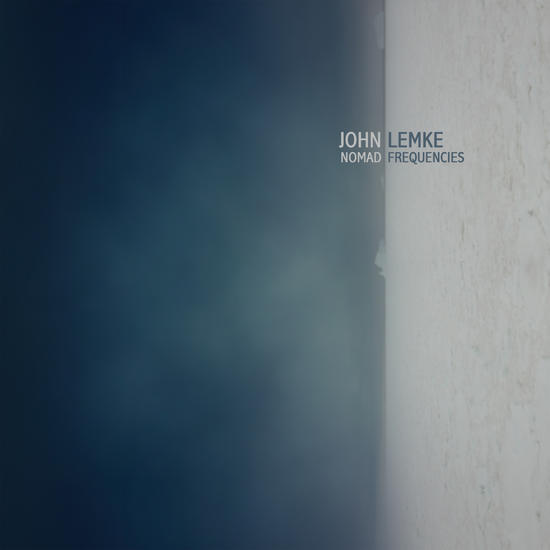 JOHN LEMKE
Nomad Frequencies
Music
•
CD
Ambient
•
Classical
•
Drone
•
Industrial
•
Jazz
•
Minimal
[85/100]

Denovali Records
18/10/2015, William LIÉNARD
---
On his second album Nomad Frequencies, British musician John Lemke retains the piano sound of his debut People Do (2013), but following a six-month odyssey with just a laptop and some clothes in his luggage, he decided to refine his music to reach a minimalist and bolder style. The result is an album with quietly rippling compositions in which piano and minimal percussion are accompanied by the sound of analog synthesizers, tuning forks and field recordings. In Elsewhere you hear what we mean: echoes of a tuning fork, gentle percussion and the desolate sound of a piano, later expanded with synthesizers, strings and oriental percussion. In The Unwinding buzzing drones are laid under the raindrop-like piano sound, and At the Dust Boutique floats on warm synths and layered atmospheric percussion with again a superb piano on top, warm and melancholic, and then cooler and more aggressive or vice versa, but always melodic and entertaining.
Vessel gets a frenetic pace, with notable percussion, nervous synths, noise and an emphatic piano, but the track is always melodic, while Encounters returns to the much quieter atmosphere of The Unwinding, with a piano that sounds completely different, and metallic percussion, bell-like synths and the jazzy sound of a saxophone in the background. Corroder begins with the sound of twin-engine planes from World War I, rustling strings like a big orchestra and sporadic percussion, and evolves into a track that recalls the work of Vangelis: atmospheric, cinematic and bombast, but then again introspective and restrained, with sharp contrasts between light and dark. Very attractive.
Grass Will Grow begins with a shuffling field recording, layered and diverse percussion and buzzing synthesizers, again light and dark, frenetic and then quiet and meditative, with a reverberating piano in between and crisp percussion. To Let it Go floats on organ-like synths and metal percussion and swaps the bombastic atmosphere halfway for a friendlier tone pattern in which again layered synths appear, a stuffy piano band a multitude of small sounds. Passenger gets a field recording of what sounds like a flock of birds, a bouncing piano and popping drums, another piano sound and little noise, playful and minimalist: the soundtrack for a meditative walk along the waterfront, and Kleinod closes the album in style with piano and silence. It might all sound a bit more enthusiastic, but it is very beautiful.
Tracklist:
1 Elsewhere
2 The Unwinding
3 At The Dust Boutique
4 Vessel
5 Encounters
6. Corroder
7 Grass Will Grow
8 To Let it Go
9 Passenger
0 Kleinod
https://www.youtube.com/watch?v=UE8JaKGw6xA
https://www.youtube.com/watch?v=-6cAkhvShwY
www.youtube.com/watch?v=6OsWI5fzNAw
William LIÉNARD
18/10/2015
---
Op z'n tweede album Nomad Frequencies behoudt de Britse muzikant John Lemke het pianogeluid dat ook al op z'n debuut People Do (2013) een vooraanstaande plaats innam, maar na een zes maanden durende odyssee met alleen maar een laptop en wat kleren als bagage, besloot hij om zijn muziek te verfijnen om tot een minimalistisch en brutalere stijl te komen. Het resultaat is een album met rustig kabbelende composities waarin piano en minimale percussie worden gepaard aan het geluid van analoge synthesizers, stemvorken en veldopnames. In Elsewhere hoor je meteen wat we bedoelen: echo's van een stemvork, voorzichtige percussie en een desolate sfeer zoals alleen een piano die kan oproepen, later uitgebreid met het geluid van synthesizers, strijkers en oosters aandoend slagwerk. In The Unwinding worden zacht zoemende drones onder het regendruppelachtige pianogeluid geschoven dat als een eb en vloed tevoorschijn wordt getoverd en At the Dust Boutique dobbert op warme synths en gelaagde atmosferische percussie met opnieuw prachtig pianogeluid bovenop, warm en melancholisch en vervolgens koeler en agressiever of omgekeerd, maar altijd melodisch en onderhoudend.
Vessel krijgt een jachtiger tempo, met opvallende percussie, nerveuze synths, noise en nadrukkelijk pianogeluid, maar de track blijft altijd melodisch, terwijl Encounters terugkeert naar de veel rustigere sfeer van The Unwinding, met een piano die weer helemaal anders klinkt, metaalachtig slagwerk, belachtige synths en het jazzy geluid van een saxofoon op de achtergrond, rustig en gedoseerd. Corroder begint met het geluid van tweemotorige vliegtuigjes uit de Eerste Wereldoorlog, ruisende strijkers als van een groot orkest en sporadische percussie, en evolueert tot een track die herinneringen oproept aan het werk van Vangelis: atmosferisch, filmisch en bombast, maar dan weer introspectief en aarzelend, met felle contrasten tussen licht en donker. Heel aantrekkelijk.
Grass Will Grow begint met een schuifelende field recording, gelaagde en diverse percussie en zoemde synthesizers, opnieuw licht en donker, jachtig en vervolgens rustig en meditatief, met een galmende piano tussendoor en knisperend slagwerk. To Let it Go dobbert op orgelachtige synths en blikachtige percussie en ruilt z'n bombastische sfeer halfweg in voor een gemoedelijker klankpatroon waarin opnieuw gelaagde synths verschijnen, bedompt pianogeluid en een veelheid van kleine geluidjes. Passenger krijgt een field recording van wat op het geluid van een zwerm vogels lijkt, een stuiterende piano en ploffende drums, ander pianogeluid en bijgeluidjes, speels en minimalistisch: de soundtrack voor een meditatieve wandeling langs de waterkant, en Kleinod sluit het album in schoonheid af met piano en stilte. Het mocht allemaal wat enthousiaster klinken, maar het is wel erg mooi.
William LIÉNARD
18/10/2015
---