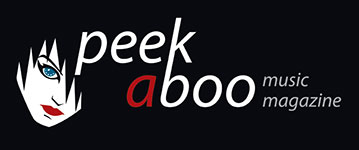 like this article review
---
JOHN LINDQWISTER (MACHINISTA)
Ten Albums That Changed My Life
Article
16/09/2015, Didier BECU
---
Not so long ago, we asked Richard of Machinista to come up with his list. As a duo always means two people, we wanted to know the choice of John too!
John: Hi here is my list of ten records. No order between them. And I add a little list at the end because it was so hard to choose. OK?

1. YAZOO - Upstairs At Eric's
This album marks a revolution for me musically. It still stands out today and aged nicely. I remember how wonderous it was to hear that they made the music on machines only and that they cost like half a million Swedish Kronor or something like that. Totally insane, I thought then. The electronics, the melodies and the voice of Alison Moyet. Outstanding. I loved it and lived it for a long time.
2. JEFF BUCKLEY - Grace.
My God, I was in love with his voice and the music he made. For a full year I listened to this man every day, as often as I could. And this was when I was 33-34. And then I sweped all areas to find every song he ever did. I remember that I couldn't believe that he was dead.
3. THE CURE - Disintegration
So powerful and strong. So much the essence of what The Cure is. I saw them on tour and that concert was so wonderful. I´ve listened to it in a bundle over the years and it's still one of the best.
4. DEPECHE MODE - Black Celebration
I started to listen to Depeche Mode after Some Great Reward was released. I just thought they were too boring and too big in the beginning. And ugly too, haha. But I got it after Black Celebration was released and then I just fell in love. Listened to this every day, reading the lyrics and singing them. Then I went to my first Depeche Mode concert (1986) and I nearly died of excitement.
5. IMPERIET - Synd
This Swedish band I almost missed in 1986 and 1987. I played this so much that my whole head was filled with it. Such great songs and Thåströms lyrics and voice. It is still really good and I saw them once or twice. Since then I've seen his other band Peace Love And Pitbull (I've supported them once) and his soloband as well.
6. THE CULT - Love
I must have them on the list. I loved this band and their style. I tried to copy it too much, haha. And musically as well in one band I had, Medicine Rain. This album is still a good one in every way.
7. KRAFTWERK - Computer World
A bit hard to choose within their catalogue but this one stared it. My God, repetitive music, just love it. Could have had 10 minutes long versions of every one on this. Thinking back about the feelings I had listening to this, makes me smile. I can't feel it today in that same way, but it's still good.
8. NIRVANA - In Utero
Shouldnt it had been Nevermind that started the grunge? Well yeah, in a way, but this album is the best. The sound is perfect and the song are beautiful and twisted and sore, and I love it.
9. ALICE IN CHAINS - Alice In Chains
This 3rd full lenght album is so good and I played it over and over and i'ts haunting. There is so much fear, anger and beauty in there. And the voice!!!! I saw them twice with Layne Staley.
10. OMD - Organisation
This band meant a lot to me as a teenager. Every album until Junk Culture, then their sound got lost. This one I think I heard first and then I bought Dazzle Ships. One thing I liked a lot about them was that they had some weird songs. I always liked to check those in between songs and B-sides. Ah well, but what's on the B-side? (laughs)
Bands I like too: Simple Minds, Ultravox, IAMX, Indochine, Fad Gadget, DAF, Placebo, Pantera, The Sisters Of Mercy, The Mission, Pearl Jam, Twice A Man. And these are just the bigger bands!!
Didier BECU
16/09/2015
---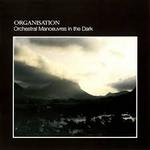 ---