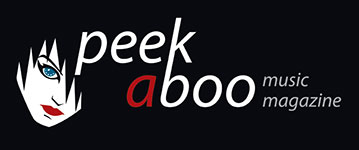 like this movie review
---
JOHN LUESSENHOP
TEXAS CHAINSAW MASSACRE 3D
Movie
Horror
[59/100]

E1
17/10/2013, Didier BECU
---
Even if the screens are filled with tons of blood, you can say that there's some anemia going on in the horrorgenre. Directors only pick up old classics (from Evil Dead till Carrie) to renew them. They call it a remake, but in all honesty I can't think of one movie which is better than the original one.
It won't surprise anyone that Texas Chainsaw 3D find its inspiration from the original classic by Tobe Hooper from 1974, but this movie however is more like a sequel as we already got a (rather bad) remake in 2003 with Jessica Biel.
This new movie starts where the old one ended. After the brutal slaughter from the 70's, Jed Sawyer (Dan Yeager) is still alive kick and kicking. The crazy lunatic who murders everyone with a circular saw is better known as Leatherface. So far the psychokiller is easy, till the day Heather Miller (Alexandria Daddario) claims the famous mansion which is her legacy. On the eve of the day she'll travel with her friends to New Orleans Heather discovers that she's not a Miller, but a member from the Sawyer-family who did all the brutal murders back in the 70's. Heather isn't aware of this, all she knows is that she wants her house and so she's heading towards Texas (instead of New Orleans) with her buddies.
Everyone can easily guess the rest of the story. After an introduction from 30 minutes director John Luessenhop gets the opportunity to attack the audience with circular saws and meat hooks. Leatherface is released and the village'll soon know this.
Nobody expects cinematographic tricks by this type of movies, but that's not the goal. The only thing the viewer wants is that the victim got killed at the bloodiest way there is and that'"s what you get. The story itself might be a bit predictable, but it's still strong enough to keep the viewer during 90 minutes at the edge of his seat. The acting is below mediocre, the only thing you can say about Alexandria Daddario is that she's a stunning beauty.
This Blu-ray which is distributed through Entertainment One can be watched in both 2D and 3D.
We can only conclude this: if slaughtermovies are your type of films, then we recommend Texas Chainsaw 3D.
Didier BECU
17/10/2013
---
Ofschoon het bloed met liters van de schermen spat, lijdt men in het horrorwereldje duidelijk aan bloedarmoede. De ene klassieker na de andere (van Evil Dead tot Carrie) krijgt een grondige vernieuwing. Men noemt dat in vakkundige termen wel een remake, toch ken ik eerlijkheidshalve geen enkele film die beter is dan het origineel.
Texas Chainsaw 3D haalt natuurlijk eveneens zijn inspiratie uit de klassieker van Tobe Hooper uit 1974, toch is deze nieuweling geen remake. Neen, deze onzin hebben we in 2003 al gehad met Jessica Biel, wel is deze prent een vervolg, en zelfs bijlange geen slechte!
Deze nieuwe bibberprent begint dan ook waar Hoopers film eindigde. Na de brutale slachtpartij is Jed Sawyer (Dan Yeager) nog altijd springlevend. De krankzinnige gek die met een cirkelzaag alles en iedereen neermaait, staat in de buurt beter gekend als Leatherface. De psychopaat heeft zich tot op vandaag koest gehouden, dat verandert evenwel wanneer Heather Miller (Alexandria Daddario) haar erfenis opstrijkt. Deze jonge tiener ontdekt op de vooravond van een reisje met haar vrienden naar New Orleans geheel toevallig dat zij geen Miller is. Het mooie kind is een afstammeling van de Sawyer-familie die verantwoordelijk is voor de slachtingen uit de jaren 70. Natuurlijk is Heather daar niet van op de hoogte, wel weet ze dat ze het geërfde huis wil opeisen. Samen met haar vrienden trekt Heather naar Texas in plaats van New Orleans.
De rest kan u wellicht zelf raden, zelfs zonder de film te hebben gezien. Na een halfuurtje introductie kan regisseur John Luessenhop dan ook weer naar hartenlust de cirkelzagen en vleeshakenbovenhalen. Leatherface is weer uit zijn kot en dat heeft de lokale bevolking vlug begrepen.
Er is wellicht geen mens die bij dit soort films veel cinematografische kunstjes verwacht. Dat is ook niet de bedoeling, het enige wat de toeschouwer wil is dat de slachtoffers op de meest bloederige wijze om het leven komen en dat is in deze nagelbijter het geval. Het scenario stelt niet veel voor en is zelfs een tikkeltje voorspelbaar, desalniettemin is het verhaal voldoende onderhoudend. Over de acteerprestaties zwijgen we maar beter in alle talen, want de gave van hoofdrolspeelster Alexandria Daddario beperkt zich tot het tonen van haar schoonheid.
Er staat geen extra materiaal op deze disk, maar de kijker kan kiezen tussen de 2- en 3D-versie. Het is wel niet echt een bonus, doch is ook de opmerkelijke artwork (eveneens in 3D) van het hoesje het vermelden waard.
Onze conclusie luidt dan ook dat Texas Chainsaw 3D al bij al een aanrader is, ten minste als je voor dat soort bibberprenten bent.
Didier BECU
17/10/2013
---