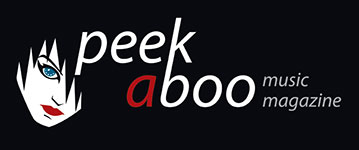 like this movie classics review
---
JOHN PADDY CARSTAIRS
Dancing With Crime
Movie
•
Movie classics
Film Noir
[66/100]

Simply Media
05/08/2015, Didier BECU
---
Besides the thriller drama Jet Storm, Simply Media also releases another forgotten Richard Attenborough classic on DVD this month: Dancing With Crime. In 1947, the forthcoming Baron of Richmond-upon-Thames was already popular and a highly demanded actor. With his small stature, Attenborough wasn't the usual filmhero, but someone with whom every Briton could associate and that's probably why he became one of England's most favourite movie stars in a very short time. Because Dancing With Crime was released in the same year as his big break (Brighton Rock), this film noir is sometimes overlooked. Wrongly, because even though it was nothing more than a routine job for director John Paddy Carstairs, Dancing With Crime is still worth watching. The film is a footnote of film history for other reasons: both (and then complete unknown) Dirk Bogarde and Diana Dors appeared for the first time in their lives on the white screen for a few seconds.
Ted Peters (Richard Attenborough) is a taxi driver. This brave guy dreams of marrying his girlfriend Joy (Sheila Sim). Unfortunately for him, he crosses the paths of his former army buddy Dave Robinson (Bill Owen), who suggests to earn lots of money in the criminal environment, but Ted prefers to drive his taxi through the busy streets of London. Everything changes when (without Ted knowing it!) Dave uses his taxi as a shelter after he's shot down by one of his mafia colleagues because he did not agree with the profit of a jewel heist. When he picks up his girlfriend, who works in the hip Palais de Danse as a dancer, Ted finds the dead body in his car. All eyes of Scotland Yard are focused on him, as old photos show that he was best friends with Dave in the army. The mafia has to deal with Ted too, because his girlfriend works for the mob boss and she unintentionally has heard some secret information about the murder.
A simple crime story as they were written in large doses in the 40s, but it works and that is largely due to John Paddy Carstairs, who directed 37 films, including some parts of The Saint and some comedies with Norman Wisdom. Carstairs never forgets that he is directing a British movie, but it is clear that he was inspired by American examples. The performances are decent, but Dancing With Crime is in the first place a Richard Attenborough movie. You've seen it before, but if you like it, then this is definitely a must for the collection!
Didier BECU
05/08/2015
---
Naast het vliegtuigdrama Jet Storm, bracht Simply Media deze maand ook nog een andere vergeten Richard Attenborough-klassieker op dvd uit: Dancing With Crime. In 1947 was de toekomstige baron van Richmond-upon-Thames al volop populair en dus een veelgevraagde acteur. Met zijn kleine gestalte was Attenborough geen imponerende filmheld, maar wel iemand met wie iedere Brit zich kon vereenzelvigen, waardoor hij in zeer korte tijd tot één van Engelands publiekslievelingen uitgroeide. Doordat Dancing With Crime in hetzelfde jaar als zijn grote doorbraak (Brighton Rock) uitkwam, wordt deze film noir wel eens over het hoofd gezien. Ten onrechte, want ook al was het voor regisseur John Paddy Carstairs niet meer dan een routineuze klus, blijft Dancing With Crime toch het bekijken waard. De film haalt trouwens ook om nog een andere reden de voetnoten van het grote filmgeschiedenisboek: zowel (de toen volslagen onbekende) Dirk Bogarde als Diana Dors verschenen voor het eerst in hun leven een paar seconden op het witte doek (als figuranten).
Ted Peters (Richard Attenborough) is een taxichauffeur. Deze uiterst brave kerel droomt ervan om weldra met zijn vriendinnetje Joy (Sheila Sim) in het huwelijksbootje te stappen. Helaas kruist hij het pad van zijn vroegere legerkameraad Dave Robinson (Bill Owen). Die stelt hem voor om massa's poen te verdienen in het misdaadmilieu, maar Ted rijdt liever met zijn taxi door de drukke straten van Londen. Alles verandert als (zonder dat Ted het weet!) de neergeschoten Dave zijn taxi als schuilplaats gebruikt. Ted is net neergekogeld door één van zijn maffiacollega's omdat hij niet akkoord ging met de winstverdeling van een juwelenroof. AlsTed zijn vriendinnetje ophaalt, die in het hippe Palais de Danse als danseres werkt, stelt hij tot zijn verbijstering vast dat er in zijn auto een lijk ligt. Alle ogen van Scotland Yard zijn op Ted gericht, want oude foto's tonen aan dat hij in het leger beste maatjes met Dave was. Ook maakt de maffia zich zorgen over hoe ze Ted moet aanpakken, want zijn vriendin werkt voor de maffiabaas en heeft ongewild heel wat informatie over de moord gehoord.
Een simpel misdaadverhaaltje zoals ze in de jaren 40 aan de lopende band werden geschreven, maar toch werkt het en dat komt grotendeels door John Paddy Carstairs die in totaal 37 films regisseerde, waaronder een paar delen van The Saint en wat komedies met Norman Wisom. Carstairs vergeet nooit dat hij een Britse prent draait, maar het is duidelijk dat hij is geïnspireerd door Amerikaanse voorbeelden. De vertolkingen zijn degelijk, toch is Dancing With Crime in de eerste plaats een Richard Attenborough-film. Je hebt het al eerder gezien, maar als je ervan houdt dan is dit zonder meer een must voor de collectie.
Didier BECU
05/08/2015
---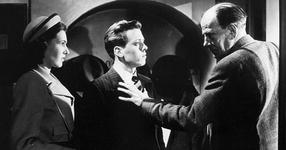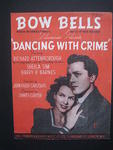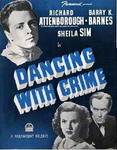 ---