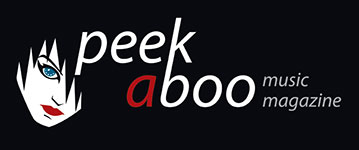 like this movie review
---
JOHN R. LEONETTI
Annabelle
Movie
Horror
[70/100]

Warner Home Video
01/02/2015, Didier BECU
---
Dolls that show up in a horror film are nothing new. Chucky played six times a devil's doll in Child's Play, but the fact that a toy gets its own spin off, that is a novelty. Horror fans known by now that their beloved genre is doomed to be milked to the very last drop, especially when a movie company has a monster hit like The Conjuring in its catalogue. Because Wan was too much busy directing the latest The Fast & Furious, the job was transferred to his cinematographer John R. Leonetti, who made Mortal Kombat: Annihilation and The Butterfly Effect 2 ​​. Movies no one can be proud of, but despite everything you read, we must say that Annabelle is an excellent horror thriller.
Those who are looking for original things won't find them in this movie, because John R. Leonetti uses the ingredients of succesful horror movies. There is little or no blood to be seen. Almost everything is based on horror effects that you do not expect immediately: a slamming door, a ghost that walks through the room or electrical devices that determine when they turn on or off.
Although the story of Annabelle has little to do with The Conjuring, Annabelle is technically speaking a prequel. The story is set at the end of the 60s. The newly married Mia (Annabelle Wallis) collects dolls and she is keen on an (expensive) antique doll. Any normal viewer will wonder what inspires someone to take such an ugly monster in his house, nevertheless husband John Form (Ward Horton) thinks it's the ideal gift for his pregnant sweetheart. The neighbours however are inspired by Charles Mason and in the grip of a satanic cult. Just at the moment that the police can overpower the neighbour's wife, she casts a spell on the doll.
The question is how to revierw Annabelle. Cinematographicly this horror movie fails on all fronts, because John R. Leonetti is not a genius behind the camera. If the terrifying effects are decisive, than Annabelle is a winner. The film has no dull moments and there are some quite creepy scenes included!
Now out on DVD and Blu-ray on Warner.
Didier BECU
01/02/2015
---
Poppen in een horrorfilm zijn niks nieuws. Zo mocht Chucky zes keer in Child's Play de mensheid de stuipen op het lijf jagen, maar dat het speelgoedtuig een eigen spin-off krijgt is toch een heel ander paar mouwen. Horrorfans moeten er vrede mee nemen dat dit genre tot de laatste druppel wordt uitgemolken, zeker als je een monsterhit als The Conjuring in je catalogus hebt. Een sequel was blijkbaar niet genoeg, ook de enge pop moest haar eigen film krijgen. Omdat Wan veel te veel bezig is met het inblikken van de nieuwste The Fast & Furious, is de opdracht overgeheveld naar zijn cameraman John R. Leonetti, die zelf ook al Mortal Kombat: Annihilation en The Butterfly Effect 2 maakte. Films waarop je niet echt trots kan zijn, maar toch is (ook al lees je heel wat andere dingen op het net) Annabelle een huiveringwekkende horrorthriller.
Wie op zoek is naar wat nieuws, zal die in Annabelle niet vinden, want John R. Leonetti jat gewoon de ingrediënten uit griezelprenten die het bij het grote publiek goed doen. Er is weinig of geen bloed te bespeuren. Bijna alles is gebaseerd op griezeleffecten die je niet meteen verwacht: een dichtslaande deur, een geest die voorbij wandelt of gewoon elektrische apparaten die zelf bepalen wanneer ze aan- of uitgaan.
Alhoewel het verhaal van Annabelle bitter weinig met The Conjuring te maken heeft, gaat het technisch bekeken toch om een prequel. Het verhaal speelt zich af op het einde van de jaren 60. De pas getrouwde Mia (Annabelle Wallis) verzamelt poppen en ze heeft haar oog op een antieke pop laten vallen. Iedere normale kijker vraagt zich af wat iemand bezielt om zo'n lelijk gedrocht in huis te nemen. Desalniettemin vindt echtgenoot John Form (Ward Horton) haar in ieder geval het ideale geschenk voor zijn zwanger vrouwtje. Het zijn de maffe buren die roet in het eten gooien. Net zoals hun voorbeeld Charles Mason, zijn ze in de ban van een satanische sekte. Net op het moment dat de politie de buurvrouw kan overmeesteren, spreekt ze een vloek op de antieke pop uit.
De vraag is natuurlijk hoe je Annabelle moet bespreken. Doe je het op louter cinematografisch vlak, dan faalt deze horrorfilm op alle fronten, want John R. Leonetti is helemaal geen genie achter de camera. Als de schrikwekkende effecten de doorslag vormen, dan is Annabelle wel een hoogvlieger. De film verveelt geen seconde, meerdere ogenblikken krijg je het benauwd en haal je opgelucht adem als de pop in het zand bijt.
Neen, want ons betreft is Annabelle een topper in zijn genre. Nu uit op dvd en Blu-ray via Warner.
Didier BECU
01/02/2015
---
---