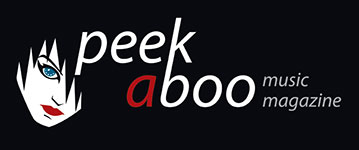 like this movie review
---
JOHN TURTURRO
Fading Gigolo
Movie
Comedy
[30/100]

Remain In Light
22/12/2014, Didier BECU
---
Is it a good idea to give Woody Allen the role of an aged pimp? An unnecessary question, we think, but apparently John Turturro had another opinion. Once again Turturro is a director, Romance And Cigarettes is probably his best known.
Fading Gigolo is a strange movie. In fact, you can actually ask yourself what Turturro inspired to start this strange project, simply because this comedy is an uninspired copy of Allen movies. Woody himself looks just annoyed, probably wondering how he ended up in this mess. Do not get us wrong, Woody Allen is a master in playing nervous types, but it only works in a Woody Allen movie!
Murray (Woody Allen) is the owner of a bookstorean he wants to retire. That would be the end the career of his younger partner Fioravante (John Turturro), but Murray has something better for him. One of his rich friends (Sharon Stone) wants a young stallion and after a few visits Fioravante becomes one of the most popular Jewish escorts in New York.
Almost the entire cast gets lost in this film. The worst role is played by Vanessa Paradis as a Jewish widow who dreams of an erotic massage but isn't allowed one because of her strict religious rules. Sharon Stone was once the most beautiful woman in the world, but someone better warns her that it would be a good idea to keep her clothes on in her next movie if she doesn't want to be remembered as a ridiculous actress. And we're not even talking about the "naughty" (but very boring) Jewish jokes ! There will undoubtedly be some people who find Fading Gigolo irresistibly funny, we wish you nevertheless good luck to find them!
Didier BECU
22/12/2014
---
Is het een goed idee om Woody Allen de rol van pooier te geven? Een overbodige vraag dus, maar blijkbaar zag John Turturro, die ook zelf graag eens achter de camera kruipt (Romance And Cigarettes is wellicht zijn bekendste) dat idee wel zitten.
Fading Gigolo is een vreemde film. Meer zelfs, je vraagt je eigenlijk af wat Turturro bezielde om aan dit project te beginnen, gewoon omdat deze komedie (waarin nauwelijks te lachen valt) een inspiratieloze kopie is van de Allen-films. Woody zelf loopt er gewoon wat verveeld bij alsof hij zonder dat hij dat wil in de zoveelste film verzeild is die hij zelf regisseert.
Begrijp ons niet verkeerd, Woody Allen is een meester in zijn vak. Je mag van hem zeggen wat je wil, toch slaagt hij er steeds in om beroemde acteurs op een bijna altijd unieke wijze een rol te laten vertolken die je niet van hen gewoon bent. Turturro kan dat helemaal niet, integendeel!
Murray (Woody Allen) is een boekenwinkeleigenaar die op pensioen wil gaan. Dat betekent ook het einde voor zijn hulpje Fioravante (John Turturro), maar Murray heeft iets beter voor hem in petto. Een van zijn rijke vriendinnen (Sharon Stone) heeft zin in een jonge hengst en na een paar bezoekjes wordt Fioravante één van de populairste Joodse gigolo's in New York.

En nu jij! Zowat de hele cast loopt verloren in deze film. De ergste rol is weggelegd voor Vanessa Paradis als een Joodse weduwe die luidop droomt van een erotische massage, maar dat wegens haar strenge geloof niet mag (jawel!). Ooit was Sharon Stone de mooiste vrouw ter wereld, toch zou iemand er haar mogen op wijzen dat ze in de toekomst beter haar kleren aanhoudt wil ze zich niet al te belachelijk wil maken. En dan hebben we het nog niet eens over de ondeugende (maar oersaaie) Joodse mopjes gehad! Er zullen ongetwijfeld wel mensen zijn die Fading Gigolo onweerstaanbaar grappig vinden, we wensen je veel geluk toe om ze te vinden!
Didier BECU
22/12/2014
---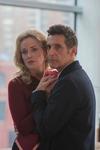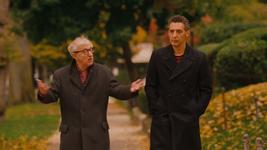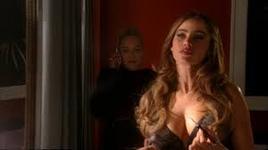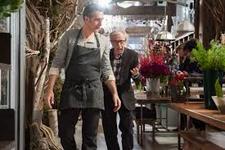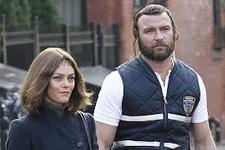 ---