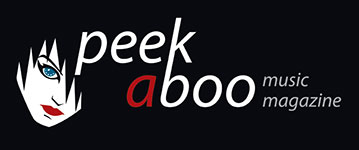 like this cd review
---
JOHNNY MARR
Playland
Music
•
CD
Britpop
•
Indie
[80/100]

New Voodoo Records
17/10/2014, Paul PLEDGER
---
Marr's second album in two years sees him calm down a bit, which is no bad thing. After the raucous clarion-call of last year's The Messenger, Playland comes as a pleasant poppy surprise with handfuls of serviceable guitar anthems left, right and centre. Marr has also replaced his infrequent colonial drawl for a rather more restrained British vocal style. Throughout Playland, he reminds me of another half of a great songwriting partnership of yore, Alan Rankine (of The Associates) - not particularly strong, boyish even but assured nonetheless.
You'll be familiar with the absurdly catchy Easy Money, either on the radio or on a goal-of-the-month run-down near you soon, but there are better tunes than that on here. A few sharp incisive songs recall his work with Electronic - clearly Bernard Sumner and Johnny Marr calculate their next moves from the same blueprint on occasion.
Dynamo is one such highlight that might not duplicate Electronic's synthy backdrops but does have the same celebratory air about it and a few nifty key changes. The Trap also sounds like a Sumner collaboration, in fact it could almost be a New Order out-take from the Lost Sirens era - and that's a compliment. Marr isn't a copyist, by the way, but he's certainly one of a very long line of talented blokes to come out of Manchester who's able to craft grown-up songs with a sense of fun attached.
And so the playful Playland plays on with differing results. The title-track and opener Back In The Box are neck-noddingly, foot-tappingly simple little rockers that pale beside the bigger, slower mid-tempo belters such as Speak Out Reach Out and, in particular the two closing songs on the album, This Tension and Little King, the former being another seamless but subtle link between the Johnny Marr of today and his musical legacy - plenty of trademark jangle-riffs to get your teeth into, despite no chorus. Somehow, it works though. Frankly, Little King ought to be right near the front of the album - it's a hit in the making.
Playland is as apt a moniker as you could get. This is Johnny 'fuckin' Marr eschewing the overblown elements found on the decent-enough The Messenger, in favour of out-and-out fist-pumping pop songs, designed to be springboards for a night out on the tiles or, for that matter, one of his upcoming live shows.
This review also appeared on Flipside Reviews
Paul PLEDGER
17/10/2014
---