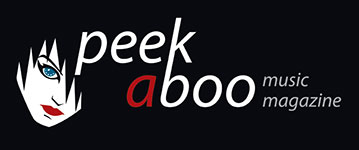 like this movie review
---
JOHNNY TABOR
Day Of The Mummy
Movie
Found Footage
•
Horror
[40/100]

RLJ Entertainment
09/11/2014, Didier BECU
---
We probably will continue repeating that we're done with those found footage films. Director Johnny Tabor will most likely be the first to disagree, because Day Of The Mummy is one of those movies recorded with a camera that shakes and trembles. Already after ten minutes you hope a new film will soon begin (yes, reviewers are simply supposed to watch it until the last minute).
This time the camera is built in a pair of glasses. Not only do you get a horrible rounded picture, in the corner you constantly see the image of a wealthy businessman who gives orders (Danny Glover making stupid comments). He probably never earned his money so easy.
Oh, we almost forgot to tell the story. Jack Wells (William McNamara ) is an archaeologist, a sort of Indiana Jones, albeit without his charisma. Together with a group of volunteers he visits the grave of Neferu (a terrible pharaoh who was murdered by his brother ) where the so-called Codex stone (a giant diamond) is hidden.
The film is called a horror movie, but the viewer will not tremble much, there's more danger of falling asleep. The scenario is weak, the performances are bad and of course you have that terrible found footage-image. The only good thing is the mummy, but you only see that in the last ten minutes. We fear that Day Of The Mummy is just for sadomasochists.
Didier BECU
09/11/2014
---
We zullen waarschijnlijk blijven herhalen dat we het echt wel gehad hebben met found footage-films. Wellicht zal regisseur Johnny Tabor de eerste zijn om ons tegen te spreken, want met Day Of The Mummy zadelt hij de kijker nog maar eens op met een camera die zodanig schudt en beeft dat je na een tiental minuten zit te hopen dat er weldra een nieuwe film aankomt (ja, recensenten worden nu eenmaal verondersteld om alles tot de laatste minuut te bekijken).
De camera is deze keer in een bril ingebouwd. Niet alleen krijg je daardoor een afschuwelijk afgerond beeld, ook heeft men onderaan het beeld van de opdrachtgever ingevoegd (Danny Glover die 70 minuten lang domme opmerkingen maakt of gewoon wat zit te grijnzen). O ja, we waren bijna vergeten om u het verhaal te vertellen. Jack Wells (William Mcnamara) is een archeoloog van de Indiana Jones-soort, weliswaar zonder diens charisma. Samen met een groep vrijwilligers wordt hij door een rijke zakenman (Glover dus die waarschijnlijk nog nooit zo gemakkelijk zijn geld heeft verdiend) uitgenodigd om naar het graf van Neferu (een verschrikkelijke farao die door zijn broer is vermoord) te trekken, want daar is de Codex-steen (een gigantische diamant) verborgen.
De film krijgt het etiket van horror opgeplakt, maar veel zal de kijker niet beven (hij zal eerder indommelen). Het scenario is slap, de vertolkingen ondermaats en dan hebben we het nog niet eens over dat vervelende beeldbrilletje gehad. Het enige lichtpunt is de mummie, helaas komt die pas de laatste tien minuten in actie. We vrezen dat Day Of The Mummy voer is voor sadomasochisten.
Didier BECU
09/11/2014
---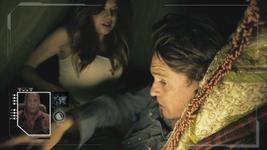 ---