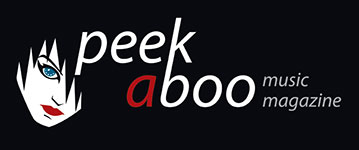 like this movie review
---
JON TURTELTAUB
Last Vegas
Movie
Comedy
[48/100]

E1
14/03/2014, Didier BECU
---
Of course it's a bit obvious, but Last Vegas is more than just The Hangover for pensioners as it was described by some critics. Perhaps in the 50's Paddy (Robert De Niro), Sam (Kevin Kline), Archie (Morgan Freeman) and Billy (Michael Douglas) could set the streets of Brooklyn on fire, but in the meantime some things have changed.


Paddy is a widower and it's difficult to get him out of his house. After having a cardiac arrest, Archie lives with his son and isn't exactly free, while Sam isn't happy with his place at the pensioner resort in Florida. Best off is Billy who still enjoys every day. When he attends (once again) a funeral from a friend, he decides to ask his 30 year (!) old girlfriend to marry him. To his big surprise she says yes and in all good traditions a marriage has to be celebrated with an outstanding bachelor's party, not? And which place is more ideal then Las Vegas?


You can say a lot about this movie, not? For example why do such talented rots end up in such movies? It's of course wasted talent, but I guess the answer can be found on their bank account. Anyway, I'm aware that the idea looks dreadful on paper, but all by all you can state that Last Vegas is a pretty good feelgood movie with the classic tear and laugh. Nothing to loose your sleep over, but you won't regret it too. Director Jon Turteltaub who earned tons of money with his National Treasure-films is playing just too safe. You know, we laugh if we see how those old grumpy men can't move their hips to a tune by Earth, Wind And Fire, but it also makes us sad knowing that their next place will be the cemetery. And with that, you could do much more…. For example what Alexander Payne did in About Shmidt. So don't expect an answer to the big questions of life as you won't get them. This is a light comedy that entertains, never bores, but you also will forget it the day after.

And what about the cast? Of course they all can act, that's for sure. The only thing is that they just repeat some old characters. Sometimes that's quite funny, especially seeing Robert de Niro talking to himself in a mirror (remember the Taxi Driver-scene) is absolutely hilarious. Also remarkable is, as always, the appearance from the mighty Mary Steenburgen, both De Niro and Douglas are falling in love with her. Something we can understand.


Last Vegas is out on both DVD and Blu-ray on Entertainment One.
Didier BECU
14/03/2014
---
Het is natuurlijk een logisch gevolg, toch is het een beetje ten onrechte dat Last Vegas gemakshalve als The Hangover voor bejaarden werd omschreven, er valt namelijk meer te beleven dan oudjes die de bloemetjes buiten zetten en zich lazarus drinken. Dat kon misschien nog in de jaren 50 toen Paddy (Robert De Niro), Sam (Kevin Kline), Archie (Morgan Freeman) en Billy (Michael Douglas) als The Flatbush Four de straten van Brooklyn onveilig maakten. Zestig jaar later is echter heel wat verandert.


Paddy is al een tijdje weduwnaar en weigert steevast zijn huis te verlaten. Archie woont na een hartinfarct samen met zijn zoon en het woord vrijheid staat niet bepaald in diens woordenboek. Terwijl Sam niet bepaald tevreden is met zijn plaatsje in het bejaardentehuis. Het zijn allemaal problemen waarmee Billy geen problemen heeft. Het lichaam wil wel niet altijd mee, maar hij geniet nog dagelijks met volle teugen van het leven. Meer zelfs, als hij wederom een begrafenis van een vriend bijwoont, besluit de oude rakker om zijn dertigjarige vriendin ten huwelijk te vragen. Het jonge wicht zegt verrassend ja, en dat moet natuurlijk met een vrijgezellenfeestje worden gevierd. En natuurlijk is er in Amerika daar een ideale plaats voor: Las Vegas.


Je kan zeer veel vertellen over Last Vegas. Bijvoorbeeld waarom deze rasacteurs die eeuwig in het collectief filmgeheugen als onsterfelijke geniën staan gegrift zich tot zo'n soort film verlagen. Het antwoord daarop kan je wellicht op de bankrekening van de heren vinden. En toch, ook al oogt deze film op papier als een afgrijselijk te mijden gedrocht is Last Vegas toch een aangename feelgoodfilm met de klassieke lach en traan. De oudjes lachen wel om het feit dat ze niet meer over dezelfde heupbewegingen van vroeger beschikken, maar tegelijkertijd beseffen ze ook dat het kerkhof om de hoek loert. Regisseur Jon Turteltaub die we vooral van de National Treasure-films kennen speelt op veilig. Hij kiest er niet voor om zoals Alexander Payne dat in About Shmidt deed, om een antwoord te zoeken op prangende levensvragen. Neen, Turteltaub opteert voor een lichtvoetige komedie die je de dag nadien bent vergeten. Over de cast kunnen we kort zijn. Deze vier mannen spelen op automatische piloot en halen gewoon nog eens hun oude typetjes uit de kast. Robert De Niro staat zelfs tegen zichzelf in een spiegel te spreken, wat uiteraard een verwijzing is naar de legendarische Taxi Driver-scène. Ook opmerkelijk, alhoewel wat melig, is de verrukkelijke Mary Steenburgen die als zangeres zowel het hoofd van De Niro als Douglas op hol brengt.


Last Vegas is vanaf nu op dvd en Blu-ray beschikbaar, en dit via Entertainment One.
Didier BECU
14/03/2014
---
---