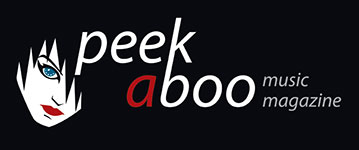 like this article review
---
JONAH FOREE (HARDWIRE)
Ten Albums That Changed My Life
Article
31/07/2015, Britta Tabrit
---
HARDWIRE is a US Industrial band that worked and toured together with well-known projects such as Hocico or Spetznaz. The 4 guys decided to be part of peek-a-boo's latest column "Ten albums that changed my life". After Ryan Hutman now Jonah Foree (guitar, vocals) offers us a brilliant list:
1. Beatles - Abbey Road (1969)
Being born in 1979 and having parents who were children of the 1960s, a wide array of classic rock, oldies, and early country music were staples around the house and on family road trips. My mother is the type who will belt out part of a song if you come slightly close to saying a popular lyric. I've been known to do the same on occasion! This album in particular carries a lot of fond memories and I still love it to this day. My parents had a large desk-sized stereo that played records and 8-track tapes, which my mother used to blast this album on while cleaning, or when guests were over. It really stuck with me throughout life. Every note is gold and it never fails to change my mood. When my parents divorced, my mother moved out of the house, and she left this with some of her vinyl collection...which I still have.
2. Pink Floyd - The Dark Side of the Moon (1973)
This album really gave me a deeper appreciation of music growing up. Pink Floyd created awesome "soundscapes," as opposed to the traditional rock & roll I was used to hearing. Audio sampling and the mix of various instruments gave this album so much texture. I've fallen asleep and made love to this album more than any other! I remember laying on the floor of my parent's van while coming home from a family fishing trip one time. I was about ten years old, closing my eyes, and just "feeling" this music while I pretended to sleep, so my brothers wouldn't bother me. As a teenager, however, my experiences with this album were a bit more psychedelic and sexual!
3. Megadeth - Countdown to Extinction (1992)
Having two older brothers, I had a crash course in metal and punk in the late 80s and early 90s. I remember rocking out to a lot of the "hair" and "glam" metal bands of the time, just because it was popular, but it was my oldest brother who introduced me to thrash and heavy metal. I remember sneaking out of my bedroom window, when I was supposed to be asleep for school in the morning, and cruising around with him blasting this album late into the night while learning what "head banging" was. I asked for Megadeth t-shirts that X-mas and wore them all the time. I also wore this tape out in my walkman to where it started playing real slow and later bought it on this newer format called "compact disc."
4. Nirvana - Nevermind (1991)
Along with my headbanging days came the birth of grunge. I recall watching the "Smells Like Teen Spirit" video on MTV with my brother and thinking how cool it was. This album wasn't as "dirty" as the sound of "Bleach" and little did we know they would explode into a rock phenomenon. When they came on tour for "In Utero," my friends talked me into going, as I had never been to a concert before. So glad I went! We ducked behind the seats to smoke weed, later snuck down from our seats, and ended up in the pit area. They had the "In Utero" angels on stage and I'd never felt anything like it. I was a concert-goer from then on. His gritty voice still rips into me at times and brings me back to those days.
5. Pantera - Vulgar Display of Power (1992)
From the first time I heard the opening riff of "Mouth For War," I was in awe. This was different. I had never heard anything as heavy and well produced before. It strayed from the other heavy metal of the time, with most traditional death metal vocals being nearly inaudible, and this didn't follow the formulas that the other heavy metal bands previously had. I later saw them live several times and they never disappointed. My oldest brother had bought the early vinyl release of "Far Beyond Driven" before it was available on cassette and CD. He later went to jail and I still have that original vinyl as well.
6. Metallica - Ride the Lightning (1984)
I had pushed aside Metallica for a while, although they were everywhere at the time, and loved the song "Master of Puppets." It wasn't until I wore out Megadeth, and some others, that I came back to them and gave them a good hard listen. The guitar work and sound on this album hit me in places I didn't know existed. The song "Fade to Black" eventually became a personal suicide anthem in my depressive teenage days and dark times.
7. Nine Inch Nails - Broken (1992)
I hadn't been much of a fan of "keyboard stuff" at the time, but when I was introduced to this, it was so heavy, dark, and original that I couldn't get enough of it. I used to sneak into my brother's room and listen to this album and "Fixed" when he was gone. I'd also listen to his punk CDs and toy around on his guitar he just got for X-mas. He caught me a few times. He was never mad but still kicked me out of his room! I later did a cover of "Wish" on one of my albums.
8. Ministry - Psalm 69 (1992)
Somewhere along the high school road of rocking out and smoking pot, my brother lent me his copy of "In Case You Didn't Feel Like Showing Up," and I was hooked. When "Psalm 69" came out though, it was like a kick in the face, and I loved it. I didn't know heavy music could be so dynamic, yet simple, and still pack a punch. Ministry became a staple while coming down from acid trips as well.
9. Subhumans - From the Cradle to the Grave (1983)
Coming back from a camping trip, one of my brothers lent me his walkman as he was about to take a nap, and handed me the lyric sheet from the cassette sleeve to this album. I had heard some Subhumans songs before, but never actually payed attention to the words, so I hit "play" and followed along. I fell in love with it right then and there. Dick Lucas is still one of my favorite lyricists of all time and influences my lyrics to this day. He's able to dance between angst, honesty, and political rage with an eloquence that is unrivaled.
10. Front Line Assembly - Hard Wired (1995)
I remember getting this album from my high school girlfriend for X-mas, as I had loved NIN's "The Downward Spiral" so much. This was what I was looking for in electronic music. The dark and heavy, but groovy dance beats, and the vocals that scraped over this wall of noise was just ecstasy to my ears. I later used the song, "Modus Operandi," and Skinny Puppy's "Morpheus Laughing" in a senior high school class in a fake commercial for a radio station project. Some girl asked if I worshipped the devil when we were leaving class that day. "How can you worship something you don't believe in?" I replied. Still brings a chuckle thinking about it.
Hardwire on Facebook: https://www.facebook.com/hardwirehardcore
Homepage: www.hardwirecentral.com
Britta Tabrit
31/07/2015
---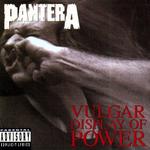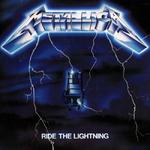 ---