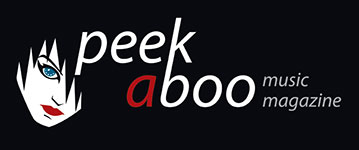 like this movie review
---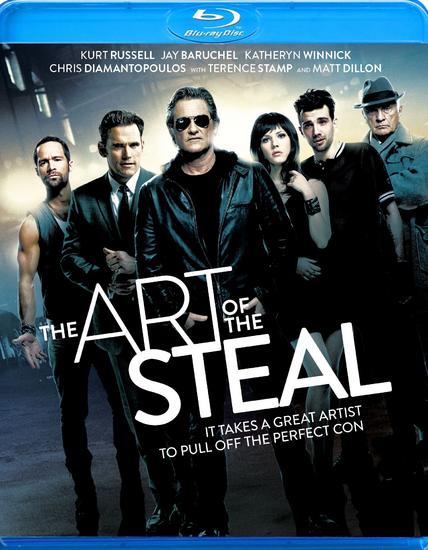 JONATHAN SOBOL
The Art Of The Steal
Movie
[52/100]

SONY SPHE
20/08/2014, Didier BECU
---
You never heard this one before? Mind you, if you're not the all seeing eye then changes are indeed rather small as this heist movie hasn't even reached the Belgian film theatres. Overseas things weren't any better as The Art Of The Steal is considered there as one of the biggest flops of the year, even if entertainment wise the movie can compete with The Italian Job or even Ocean's Eleven.
The central point of the movie is set between brothers Crunch Calhoun (Kurt Russell) and Nicky (Matt Dillon). After being years in a Polish prison, Crunch wants to make the heist of his life. The former stunt driver has designed along with his brother a plan to steal a rare book (the so-called Fifth Gospel that no one has ever seen!). The holy (and worthy) book is stored in a Canadian border house. Everything seems perfect, but no one can be trusted!
As it's mostly the case in such movies, you better keep your attention going as you're on a crazy carrousel of betrayal. Sometimes you even will need the repeat function from your remote control (or is just the brains that are getting old?), but in the end all the puzzle pieces fit together! At least if you forget the fact that the whole story is hard to believe!
Director Jonathan Sobol certainly has watched the famous examples from this genre and has understood that these days you better come up with something flashy, so Now You See Me is never that far away!
The cast is made out of old grumpy men, but so what? Dillon and Russell are still excellent actors, and that also counts for supporting actors Jay Baruchel and Terence Stamp.
The Art Of The Steal is surely not a masterpiece, but you can take it at home when you're just after some nice popcorn cinema.
This heist movie is released by SPHE Benelux on both DVD and Blu-ray. As a bonus you'll find Doing The Crime (a making of), Getting Away With It (a peep behind the scenes) and also The Theft Of The Mona Lisa. What is the connection between Mona Lisa and The Art Of The Steal? Nah, we won't tell!
Didier BECU
20/08/2014
---
Nog nooit deze titel gehoord? Als je geen levende filmencyclopedie bent, dan is dat niet meer dan normaal omdat deze heistfilm in de Benelux niet eens een bioscooprelease haalde. De reden daarvan ligt wellicht in het feit dat deze sympathieke gangsterfilm in de VS één van de grootste flops van het jaar is geworden. In alle eerlijkheid scoort The Art Of The Steal niet bepaald hoog op de originaliteitsladder, maar qua entertainment mag hij gerust concurreren met The Italian Job en zelfs een heel klein beetje met Ocean's Eleven.
Centraal staat de vreemde verhouding tussen de twee broers Crunch Calhoun (Kurt Russell) en Nicky (Matt Dillon). Na een lang verblijf in een Poolse gevangenis besluit Crunch dat hij nog een keer wil proberen om de kraak van zijn leven te maken. De gewezen stuntrijder bedenkt samen met zijn gladde broer en zijn voormalig team om een zeldzaam boek (een vijfde Evangelie waar niemand weet van heeft!) te stelen uit een grenspost uit Canada. Een perfect plan, maar gaandeweg ontdekt de meesterdief dat niemand te vertrouwen is.
Zoals bij de meeste van dit soort films ben je maar beter anderhalf uur bij de pinken, je zit immers op een knettergekke carrousel van verraad. Je weet wel, niets is wat het lijkt! Soms heb je wel eens de herhaaltoets nodig (of ligt dat gewoon aan mijn ouder wordend brein?), maar de puzzelstukjes vallen na afloop mooi in elkaar, ofschoon het allemaal wat ongeloofwaardig lijkt. Regisseur Jonathan Sobol heeft zeer goed naar de grote voorbeelden gekeken en heeft vooral onthouden dat zo'n soort film maar beter flashy oogt, want jawel: er is meer dan een knipoog naar Now You See Me aanwezig!
De cast bestaat wel uit enkele knarren, maar wat geeft dat? Dillon en Russell zijn nog steedse schitterende acteurs die aardig worden bijgestaan door Jay Baruchel en Terence Stamp.
The Art Of The Steal is zeker geen meesterwerk, maar mag gerust op de salontafel als je niet meer dan een avondje onschuldige popcorncinema wil.
Deze misdaadfilm is uitgebracht op SPHE Benelux, zowel op dvd als Blu-ray. In de bonussectie vind je Doing The Crime (een making of), Getting Away With It (het obligatoire kijkje achter de schermen) en ook nog The Theft Of The Mona Lisa. Wat die Mona Lisa met The Art Of The Steal nu heeft te maken? Dat verklappen we lekker niet!
Didier BECU
20/08/2014
---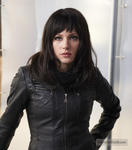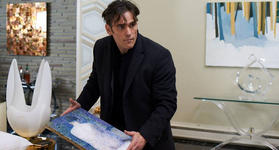 ---