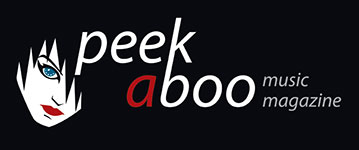 like this documentary review
---
JONI MITCHELL
Refuge Of The Roads
Movie
•
Documentary
Documentary
•
Rock
[80/100]

Warner Bros. Records
08/04/2015, William LIÉNARD
---
Between 1968 and 1976, the Canadian-American singer-songwriter Joni Mitchell made eight masterful albums in which she evolved from folk to electric folk and then to rock, almost in sync with Bob Dylan who made a similar trail and who was spewed by the fans in the same way because they hated electric guitars. Free love, incense and mind-expanding drugs thrive better on nostalgia and simplicity than to the sound of chirping strings and pounding drums. When in the mid-seventies punk music appeared, Joni Mitchell, once the so-called Angel of the American folk scene, was called a housewife from Bevery Hills in the related press. Bob Dylan found salvation in spirituality, Joan Baez and Judy Collins took a long sabbatical, hoping the storm would blow over, Neil Young hung his acoustic guitar to the willows and went on tour with Crazy Horse, Joni Mitchell made a logical step in her career and sought salvation in world music (The Hissing of Summer Lawns, 1975) and jazz (Mingus, 1979).
Meanwhile, her reputation suffered major damage, because The Hissing of Summer Lawns was dismissed in the rock press as pretentious and superficial, Don Juan's Reckless Daughter was called unbalanced and diffuse, and her jazz album was simply ignored by the majority of rock journalists. Mitchells record company found Mingus an interesting experiment in spite of the fact that for the first time less than 500,000 copies of an album of her hand were sold. In the fragmented American radio landscape it was hard to find the perfect promotional channel for the album and the jazz radio stations were not at all keen on the white newcomer. But with the punk music evaporating, it was time to move on and Joni Mitchell was recommended to make a normal album if she wanted to continue her career in rock music. The result was Wild Things Run Fast (1982), which was more accessible than her work in the seventies. Meanwhile, she fell in love with bassist Larry Klein. They married the same year and the relationship would hold for an unlikely 14 years. It gave her a physical and creative boost and resulted in an extensive tour in America and Western Europe in 1983 of which you can see the footage on this dvd. The songs from Wild Things Run Fast get a rougher treatment on stage; for the rest the artist dabbles in earlier albums, with a preference for up-tempo material in which the guitars play a very prominent role. The message is clear: the jazz trip is definitely over and Joni Mitchell is back on the old familiar track.
Refuge of the Roads contains 12 songs, recorded during three concerts in California at the end of the tour, and one studio recording: Woodstock , a simple yet heart wrenching version with electric guitar accompaniment as an ultimate tribute to days gone by. Mitchell selected the material on the dvd herself and she makes extensive use of private home videos (tour images, footage of wild horses for Wild Things Run Fast, flashing cityscapes for Refuge of the Roads, seagulls in flight for Sweet Bird of Youth, street lamps for Underneath the Streetlights, etc.), combined with excerpts of Godfrey Reggio's Koyaanisqatsi (1982) and the legendary Woodstock Festival (1970). If you want to know who Joni Mitchell is and where she stood for in the early eighties, the music and the inserts will be your guide.
Tracklist:
Wild Things Run Fast
Raised on Robbery (Court & Spark)
Refuge of the Roads (Hejira)
Sweet Bird of Youth (The Hissing of Summer Lawns)
Banquet (For the Roses)
You're so Square (Baby I Don't Care)
Solid Love
God Must Be a Boogie Man (Mingus)
For Free (Ladies of the Canyon)
You Dream Flat Tires
Chinese Café
Underneath the Streetlight
Woodstock (Ladies of the Canyon)
Fans don't have to be convinced of the importance of this dvd release, as video material and footage of Joni Mitchell is rare, compared to what is available about other artists (e.g. Bob Dylan).

Refuge of the Roads
Joni Mitchell
Music Documentary/ Muziekdocumentaire
USA, 1984
59 min. – 1.78:1 NTSC – English DD 2.0, 5.1
Ondertitels/Subtitles: -
Extra: Tour Photo Gallery
William LIÉNARD
08/04/2015
---
Tussen 1968 en 1976 maakte de Canadees-Amerikaanse singer-songwriter Joni Mitchell acht meesterlijke albums waarop ze van folk naar elektrische folk en vervolgens naar rock evolueerde, bijna in sync met Bob Dylan, die een gelijksoortig parcours aflegde en daarvoor op dezelfde manier door z'n publiek werd uitgespuwd, want folkfans stonden niet meteen de trappelen om hun speeltje op te geven. Vrije liefde, wierook en geestverruimde drugs gedijen nu eenmaal beter op een partituur van nostalgie en eenvoud dan op de tonen van snerpende gitaren en bonkende drums. Halfweg de jaren 70 brak de punkmuziek massaal door en was de Flower Power-generatie plots ouderwets en voorbijgestreefd. Het bijtende sarcasme van bands zoals The Dead Kennedy's liet er geen twijfel over bestaan dat de tijden definitief veranderd waren en in Engeland hadden de Sex Pistols al eerder de aanval ingezet op het establishment als gevolg van de weinig sociale politiek van de conservatieve regeringen van Edward Heath en z'n opvolgster Margaret Thatcher. Joni Mitchell, eens de zgn. engel van de Amerikaanse folkscène, werd plots in de gerelateerde pers een huisvrouw uit Bevery Hills genoemd, waarmee het duidelijk was dat melodiciteit en introspectie plaats hadden gemaakt voor een ruwe vorm van rockmuziek en politieke propaganda. Bob Dylan zocht z'n heil in spiritualiteit, Joan Baez en Judy Collins namen een jarenlange sabbatical in de hoop dat de bui zou overwaaien, Neil Young hing z'n akoestische gitaar aan de wilgen en ging met Crazy Horse op stap, Joni Mitchell zette een logische stap in haar carrière en zocht heil in wereldmuziek (The Hissing of Summer Lawns, 1975; Don Juan's Reckless Daughter, 1977) en jazz (Mingus, 1979), om pas drie jaar later – toen de punkkoorts over z'n hoogtepunt heen was – met een nieuw rockalbum voor de pinnen te komen.
Ondertussen had haar reputatie grote schade opgelopen, want The Hissing of Summer Lawns werd in de rockpers afgedaan als pretentieus en oppervlakkig, Don Juan's Reckless Daughter als onevenwichtig en diffuus en Mingus – op muziek van jazzicoon Charles Mingus – kreeg weliswaar sporadisch goede kritieken, maar het album werd door de meerderheid van de rockjournalisten gewoon genegeerd. Mitchells platenmaatschappij vond Mingus een interessante experiment ondanks het feit dat er voor het eerst minder dan 500.000 exemplaren van een album van haar hand over de toonbank gingen. In het versnipperde Amerikaanse radiolandschap was het nl. moeilijk om het perfecte promotiekanaal voor het album te vinden en de jazzradiostations waren al helemaal niet happig op de blanke nieuwkomer. Maar met de punk achter de rug, was het weer tijd om tot de orde van de dag over te gaan en dus werd Joni Mitchell aangeraden om een normaal album te maken indien ze nog een carrière ambieerde in de rockmuziek. Het resultaat was Wild Things Run Fast (1982), waarmee opnieuw aangeknoopt werd bij haar melodieuzer en toegankelijker werk uit de jaren 70. Dat ze ondertussen opnieuw verliefd was en met bassist Larry datzelfde jaar in het huwelijk trad – de relatie zou een onwaarschijnlijke 14 jaar standhouden – gaf haar een fysieke en creatieve boost waardoor een uitgebreide VS-tournee langs auditoria met een minimumcapaciteit van 5000 zitplaatsen voor het eerst in lange tijd weer tot de mogelijkheden behoorde.
Ter promotie van het Wild Things Run Fast-album ging Joni Mitchell met echtgenoot Larry Klein en de bevriende muzikanten Michael Landau (gitaar), Vinnie Colaluta (drums) en Russell Ferrante (piano en elektronische klavierinstrumenten) in 1983 uitgebreid op tournee door Amerika en West-Europa en van die concerten krijgt u een indruk op deze dvd. De helft van het materiaal komt uiteraard uit Wild Things Run Fast en krijgt op het podium een iets ruigere behandeling dan op het album, voor de rest grasduint de artieste in eerdere albums, maar er is duidelijk gekozen voor uptempomateriaal, waarin de gitaren een zeer prominente rol spelen, kwestie van een zeer duidelijke boodschap op het publiek af te vuren: het jazz-uitstapje is definitief voorbij en Joni Mitchell is weer op het oude vertrouwde spoor. Bovendien is de artieste duidelijk in haar nopjes met de goede ontvangst van de concerten, want ze ziet er niet alleen uitstekend uit, ze heeft er ook duidelijk zin in, wat in het verleden niet altijd het geval was, want liveacts behoorden nooit echt tot haar favoriete bezigheden tenzij het om zeer kleine optredens ging in de folkclubs aan de oostkust van de VS.
Op de dvd Refuge of the Roads staan 12 songs die opgenomen zijn tijdens een drietal concerten in Californië op het einde van de tournee, en één studio-opname: Woodstock, waarop ze zichzelf begeleid op elektrische gitaar. Het is een eenvoudige maar hartverscheurende versie als ultiem eerbetoon aan vervlogen tijden. Naar goede gewoonte heeft Joni Mitchell het materiaal op de dvd zelf geselecteerd én gemonteerd, waarbij ze uitgebreid gebruik maakt van eigen homevideo's (tourbeelden en footage die bij de songs passen - wilde paarden voor Wild Things Run Fast, voorbijflitsende stadsgezichten voor Refuge of the Roads, meeuwen in volle vlucht voor Sweet Bird of Youth, straatlantaarns voor Underneath the Streetlights, etc.), gecombineerd met fragmenten uit Koyaanisqatsi (1982) van Godfrey Reggio en uit de legendarische Woodstock – 3 Days of Peace & Music (1970) van Michael Wadleigh. Als u wil weten wie Joni Mitchell is en waar ze voor staat, dan zijn de muziek én de inserts uw gids, want als muzikante én beeldend kunstenares vormen geluid en beeld de kern en de essentie van haar artistiek bezig zijn.
Liefhebbers hoeven wellicht niet te worden overtuigd van het belang van deze dvd-release, want beeldmateriaal over en met Joni Mitchell is zeldzaam in vergelijking met wat over andere artiesten van haar niveau (o.a. Bob Dylan) in de handel wordt aangeboden.
William LIÉNARD
08/04/2015
---
---