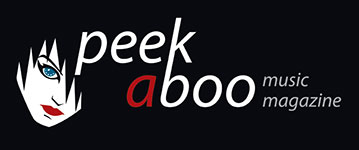 like this movie review
---
JOSE PADILHA
Robocop
Movie
Action
•
Science Fiction
[47/100]

MGM
20/03/2015, Didier BECU
---
After this new version of Robocop, one wonders it would notbe better to put an end to those unnecessary remakes. The idea of ​​remaking the science fiction classic by Paul Verhoeven must wet the pants of most producers, even if everyone knows in advance that the reboot will never be better than the original production. José Padilha probably will agree. After Tropa de Elite, the Brazilian director was able to make his Hollywood dream come true when he got the opportunity to direct Robocop. Perhaps the dream has turned out in a nightmare as the film was a flop for 20th Century Fox,that even doubted to release it in Benelux theatres. Not that the new Robocop is such a monstrosity, nonetheless it is again an example of a unneccesary remake.
The story has not changed, it is only more expensive and modern (but not better). The loyal policeman Alex Murphy (Joel Kinnaman) is the victim of a car bomb and the verdict is disastrous: the only things left are his lungs, head and heart. Normally a film would end after such a disaster, but Dr. Dennett Norton (Gary Oldman) uses his remaining body parts to create a robot with human characteristics. This invention is a godsend for industrialist Raymond Sellars (Michael Keaton), because the government doesn't allow him to use robots on the streets of America. A robot has no conscience, and so it can't decide on taking someone's life. An argument that completely disappears once the robot has a human brain.
Some critics praised José Padilha because he focused on the moral issue in the film. Although this is surely a bold move, as a movie like Robocop does not need that approach, because you know that at the end the director will be forced to add action. That creates a quite schizophrenic movie, not only in terms of genre, but also regarding the performances. As expected, both Gary Oldman and Michael Keaton star again, but Joel Kinnaman is simply too much of a lightweight to carry a blockbuster. We won't even mention the ludicrous performance of Samuel L. Jackson (with stupid wig!) as a news anchor.
The only thing that stands out are the special effects, because the half-robot/half-human creation is impressive. For the rest Robocop is a film that only will be remembered because of the Verhoeven-original!
Didier BECU
20/03/2015
---
Na afloop van Robocop vraag je je als filmfan af of men niet beter een einde maakt aan de onnodige remakes die de bioscoop blijven overspoelen. Het idee om de sciencefictionfilm van Paul Verhoeven uit 1987 in een modern jasje te steken maakt sommige producers misschien geil als boter, toch beseft eenieder dat de kans op een goede afloop ervan eerder minimaal is. Dat zal wellicht ook de Braziliaanse regisseur José Padilha beamen, die na Tropa de Elite met Robocop aan zijn eerste Hollywooddroom (of is het nachtmerrie?) mocht beginnen. De film werd zo'n grote flop, dat 20th Century Fox er zelfs aan twijfelde om de film in de Benelux uit te brengen. Een echt misbaksel is Robocop nu ook weer niet, wel het voorbeeld van een film die men beter nooit opnieuw had gemaakt.
Het verhaal zelf is nauwelijks veranderd, alleen was de productie ervan veel duurder en moderner (maar daarom niet beter). De plichtstrouwe politieagent Alex Murphy (Joel Kinnaman) wordt het slachtoffer van een arobom en het verdict is zwaar. Het enige wat nog van hem overblijft is zijn hoofd, zijn longen en zijn hart. Normaal moet met zo'n afloop het verhaal meteen eindigen, maar dat is buiten Dr. Dennett Norton (Gary Oldman) gerekend, die met de resterende lichaamsdelen de agent omtovert tot een robot met menselijke trekjes. Deze uitvinding past precies in de plannen van de industrieel Raymond Sellars (Michael Keaton), die van de regering zijn robots niet in het straatbeeld van Amerika mag plaatsen. Een robot heeft geen geweten en dus mag hij niet beslissen over leven of dood. Een redenering die volledig verdwijnt als de robot over een menselijk brein beschikt.
Sommige critici zwaaiden José Padilha lof toe omdat hij de helft van zijn film aan het morele vraagstuk spendeert. Alhoewel dit een gewaagde zet is, heeft een film als Robocop dat helemaal niet nodig. Vooral niet omdat je weet dat de regisseur toch gedwongen wordt om op het einde het roer om te gooien en voor actie te kiezen. Dat zorgt voor een zeer onevenwichtige film. Niet alleen qua genre is de film schizofreen, dat geldt eveneens voor de vertolkingen. Gary Oldman en Michael Keaton schitteren nogmaals, terwijl Joel Kinnaman een lichtgewicht is dat nooit opvalt. En zeggen dat Matthias Schoenaerts de rol weigerde! Over de potsierlijke prestatie van Samuel L. Jackson (inclusief debiele pruik!) als nieuwsanker, zwijgen we maar beter in alle talen.
Het enige wat opvalt zijn de special effects, want de halfrobot-/halfmenscreatie is op zijn zachtst uitgedrukt indrukwekkend. Voor de rest is Robocop een film die je gauw vergeet, en dat kun je van het Verhoeven-origineel niet zeggen! Hup Holland hup!
Didier BECU
20/03/2015
---
---