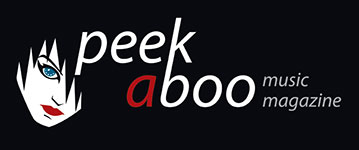 like this cd review
---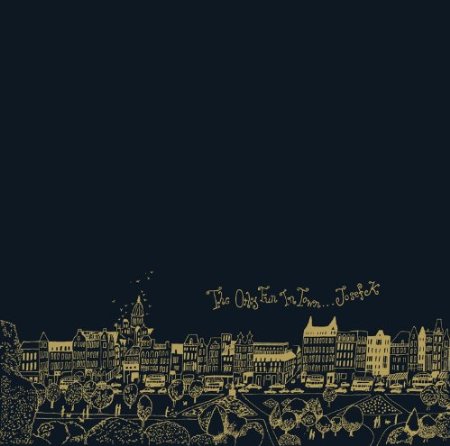 JOSEF K
The Only Fun In Town (Expanded)
Music
•
CD
[90/100]

Les Disques Du Crépuscule
10/11/2014, Paul PLEDGER
---
The Josef K legacy has already been successfully detailed in various post-punk/new-wave round-ups, tomes, almanacs and Franz Ferdinand's earlier career decisions - so just what makes the Scots quartet so interesting?
This reissue finally answers that question by rounding up two albums synonymous with the aforementioned legend, one of which, Sorry For Laughing, remained unreleased for thirty years (aside from the odd test pressing) until LTM's vinyl issue in 2013.
But it's The Only Fun In Town that truly represents what Josef K were all about. The opening song Fun 'n' Frenzy is somewhat autobiographical - those two words sum up Paul Haig's jangle-tastic charges to a tee with the emphasis definitely on wide-eyed, nervous, frenetic recording sessions with the slightest of melodies that simply rather than complicate matters. Perfectly suited to Postcard Records, for whom TOFIT was recorded, perhaps a little less so than Belgian imprint Crepuscule (who issued a few key singles), Josef K weren't as honed as Aztec Camera, as pop as Orange Juice or as refined as The Go-Betweens but somehow just as appealing.
With pin-sharp classics such as Revelation, It's Kinda Funny and The Angle, messrs Haig, Ross, Weddell and Torrance unleashed a flurry of insistent, almost funky, student-disco staples (well, a few of them certainly were at one I used to frequent many moons ago).
But the real killer here is Sorry For Laughing, a signature-track that inspired the title of their first 'abandoned' album and rounded off their second opus in style. The two versions here demonstrate how Josef K quickly blossomed into true contenders - the 'lost' mix is ramshackle and raw, the released one tighter and tougher, both recorded in a short space of time and both good enough to inspire proto-electro pomp-popsters Propaganda to successfully cover it for their debut-album A Secret Wish, as well as for a slew of remixes for ZTT. It's a great song, full-stop - no wonder Haig went on to create timeless solo work and co-writer Malcolm Ross went on to shack up with Edwyn Collins in Orange Juice, as well as co-founding the high-brow The Happy Family with Weddell, Torrance and a certain Momus. The legacy continued.
It would be highly churlish to dismiss the original unissued album as sub-standard - Sorry For Laughing was recorded in Edinburgh some eight months prior to the more organised Brussels sessions, yet boasts some absorbing moments, not least the moody Variation Of Scene and the rhythmic Endless Soul. It begs the question - how did they leave these off the eventual Only Fun In Town? With a spot of tidying up, this pair would have probably slotted in nicely.
Included in the CD booklet are oodles of rare photos, while the must-have vinyl version gives you Peel Sessions and other gems from the vaults. Fun, frenzy, art, heart and soul - key words from song titles that tell the story of exceptional music spawned by unbridled youth of a (then) Young Scotland. Essential.
This review also appeared on Flipside Reviews
Paul PLEDGER
10/11/2014
---