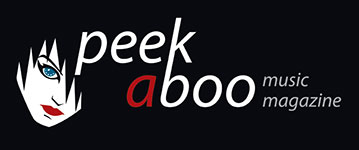 like this movie review
---
JOSEPH RUBEN
PENTHOUSE NORTH
Movie
Crime
[60/100]

A-Film
18/09/2013, Didier BECU
---
Of course we all known Michael Keaton as the original Batman, but sometimes we tend to forget that he's also an actor who's graced with a perfect baddie-face. He used to do this in the past, just think of the nice gem Pacific Heights. Keaton repeats this trick in the latest Joseph Ruben-flick. The victim is one Sara (Michelle Monaghan), who lost her sight while she was doing her job as a photographer in Afghanistan. Three years later the blind woman lives with her boyfriend Ryan in a luxurious apartment, but she knows nothing about the dark past from her lover. He's not coming from Philadelphia as he claims to be, but was involved in lots of dirty tricks in Miami. When on New Year's Eve Sara comes home, she finds her boyfriend dead. It soon appears she's not alone there, as the murderers Chad (Barry Sloane) and Hollander (Michael Keaton) are still around.
Penthouse North is certainly not what you could call a good movie. A bizarre fact if you know that behind the camera's there's one Joseph Ruben who made in the past nice blockbusters such as Sleeping With The Enemy or The Forgotten. From time to time you tend to think that you're watching some cheap tv-thriller which is too predictable. Above all that, Ruben has to face a very poor script that can be written by anyone. The good news nonetheless is that the acting is above the average, and then of course Michael Keaton in particular. Michelle Monaghan whom we know from Gone Baby Gone and Source Code probably deserves better than this. Those who are in for a nice thriller can take this at home. Just don't think too much, apart from the fact where the popcorn's lying.
Penthouse North is distributed in the Benelux through A-Film and available in all stores.
Didier BECU
18/09/2013
---
Michael Keaton zullen we ons natuurlijk altijd blijven herinneren als de Batman van Tim Burton, toch is hij ook de geschikte acteur om een boef te vertolken. Dat deed hij in het verleden ook al (denk maar aan Pacific Heights) en ook in deze film van Joseph Ruben zet hij weer zijn beste boeventronie op. Deze keer is het slachtoffer Sara (Michelle Monaghan), een persfotografe die tijdens een missie in Afghanistan in een val werd gelokt en sindsdien blind door het leven moet gaan. Drie jaar later woont de blinde vrouw samen met haar vriendje Ryan in een poepsjieke villa in New York. Wat de vrouw echter niet weet is dat haar verloofde een duister verleden heeft. Zo komt hij niet uit Philadelphia zoals hij beweert, maar heeft hij zich in Miami bezig gehouden met allerlei duistere zaakjes. Als op oudejaarsavond Rachel thuiskomt van een wandeling treft zij haar vriend dood aan in de flat. Al gauw blijkt dat zij niet alleen is, want in haar appartement zitten nog steeds moordenaar Chad (Barry Sloane) en zijn trawant Hollander (Michael Keaton) verschanst.
Penthouse North is zeker geen goede film en dat is toch een beetje vreemd als je weet dat Joseph Ruben achter de camera's stond, een man die in het verleden toch leuke blockbusters als Sleeping With The Enemy of The Forgotten heeft bedacht. Soms lijkt het er een beetje op alsof je naar een goedkopetv-thriller zit te gapen waarin net iets te veel voorspelbaarheid zit. Bovendien moet Ruben afrekenen met een zeer mager scenario dat eenieder kan verzinnen. Het goede nieuws is evenwel dat er goed geacteerd wordt en dan vooral door Michael Keaton. Michelle Monaghan die we kennen uit Gone Baby Gone en Source Code verdient wellicht beter dan dit. Wie zin heeft in een leuke thriller waarin je niet te veel moet nadenken (behalve waar de popcorn ligt) kan dit lichtgewicht gerust in huis halen.
Penthouse North is uitgebracht door A-Film en ligt nu in de winkels.
Didier BECU
18/09/2013
---