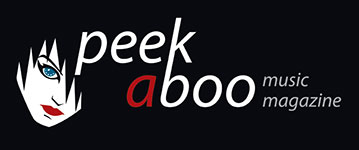 like this movie review
---
JOSEPHN HAHN
Mall
Movie
Crime
•
Drama
[59/100]

Splendid Films
13/11/2014, Didier BECU
---
Tastes differ, nevertheless I think Linkin Park is one of the worst bands I 've ever heard. Therefore I was scared to start watching Mall, the film debut by of one of their members (Joe Hahn). Mall is more than just a fad, because earlier the musician directed both video clips and short films and composed songs for blockbusters like Transformers, Twilight and Abraham Lincoln: Vampire Hunter. All big names and although Hahn could work with a star cast, Mall appeared directly to the DVD market.
The advertising guys were so smart to make you think that is an action movie, but this film, based upon the book by Eric Bogosians, isn't, however shameless and violent. What matters to him is to show how people react when a lunatic enters a mall and shoots everyone down. We learn nothing about the motivations of the terrorist (James Frenchville), we simply assume that he is tired of society. Everything is told from the perspective of the confused teenager Jeff (Cameron Monaghan, you might know from the US Shameless-series). The boy has an unhealthy obsession with Steppenwolf (not the band, but the novel by Herman Hesse). His oversexed girlfriend does not understand a word of his philosophizing, housewife Donna (Gina Gershon ) does however and she is looking for a stallion.
Mall is not a bad film, but a rather good one with a lot of shortcomings. Joe Hahn chose a bold approach, but forgot to deepen his characters. That 's a shame because the performances of Gina Gershon and Vincent D'Onofrio (who is also the producers) are of a high standard. The dialogues are mildly offensive, only the packaging is sometimes boring. The director doubts too much between his cinematic talent (he has!) and his reputation with Linkin Park fans who want it all to be hip.
Mall can appeal to both the action lovers and cinephiles, even though the key question is whether it will reach one of these groupes.
Mall is now on Splendid, both on DVD and Blu -ray.
Didier BECU
13/11/2014
---
Smaken verschillen, desalniettemin vind ik Linkin Park één van de aller slechtste groepen die ik ooit heb gehoord. Het was dan ook bang afwachten toen ik Mall, het filmdebuut van één van hun leden (Joseph Hahn) in de lader schoof. Mall is meer dan zo maar een bevlieging, want eerder regisseerde de muzikant zowel videoclips als kortfilms en componeerde hij muziek voor blockbusters als Transformers, Twilight en Abraham Lincoln: Vampire Hunter. Allemaal klinkende namen en alhoewel Hahn voor zijn film met een sterrencast aan de slag kon gaan, verscheen Mall wereldwijd toch rechtstreeks op de dvd-markt.
De reclamejongens hebben er wel voor gezorgd dat je bij het zien van het hoesje denkt dat het om een hersenloze actiefilm gaat, maar dat is de verfilming van Eric Bogosians geenszins, wel hondsbrutaal en gewelddadig. Waar het hem in deze film om draait is hoe mensen reageren als er in een winkelcentrum een gek binnenstapt die alles en iedereen omver maait. Over de motivaties van de terrorist (James Frencheville) komen we niets te weten, we veronderstellen gewoon dat hij de maatschappij beu is. Alles wordt verteld vanuit het standpunt van de verwarde tiener Jeff (Cameron Monaghan, die je wellicht kent uit de Amerikaanse Shameless-serie). De jongen heeft een ongezonde obsessie voor Steppenwolf (niet de band, wel de roman van Herman Hesse) en begrijpt de wereld om zich heen niet. Zijn oversekst vriendinnetje begrijpt geen snars van zijn gefilosofeer, wie dat wel doet is huisvrouw Donna (Gina Gershon), die gewoon op zoek is naar een hengst.
Mall is zeker geen slechte film, eerder een goede met heel wat tekortkomingen. Joseph Hahn koos voor een gedurfde aanpak, maar vergat wel zijn personages grondig uit te diepen. Dat is jammer, want de vertolkingen van Gina Gershon en Vincent D'Onofrio (die tevens de producer is) zijn van een hoog niveau. Hahn schuwt ook de controverse niet, want de dialogen zijn op zijn zachtst uitgedrukt aanstootgevend, alleen lukt het niet zo met de verpakking ervan. De regisseur twijfelt te veel tussen zijn filmisch kunnen en zijn reputatie bij de Linkin Park-fans als hippe jongen (zo was het bijv. beter om alle onnodige technische snufjes weg te laten).
Een half geslaagde film dus die zowel de actieliefhebber als de cinefiel kan aanspreken, ook al is de hamvraag of Mall één van de twee groepen zal bereiken.
Mall is nu uit op Splendid, zowel op dvd als Blu-ray.
Didier BECU
13/11/2014
---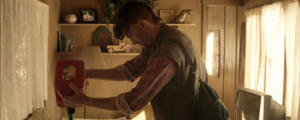 ---