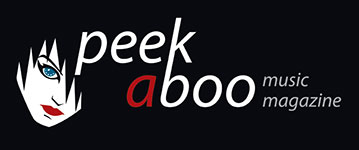 like this movie review
---
JOSH STOLBERG
The hungover games
Movie
Comedy
[30/100]

SONY SPHE
18/03/2014, Didier BECU
---
Do you also no longer care if a parody hits the screen? Or no, today you're supposed to use the word "spoof" if you want to describe the genre that's been created by Jim Abrahams, David and Jerry Zucker. Airplane! was (and is) a funny ride, and if you set your standards not too high, you can say the same about those first Scary Movie-movies. Today, this genre seems to be completely dead and the newest productions don't even make it to the theatres and it looks like even the DVD-market isn't keen on them.


You don't have to be a genius to guess that The Hungover Games is based upon both The Hangover and The Hunger Games. Wait a minute, didn't we have this seen already in The Starving Games from Jason Friedberg and Aaron Seltzer? Yes indeed, but Josh Stolberg who was responsible for things like Piranha 3D and Piranha 3DD (!) thought it'd be a good idea to add some drunks and a horny teddy bear to this franchise.


Let's be honest about it. You don't watch a movie like The Hungover Games because you're in need of cinematographic art, and if you do then we'll pity you! Nah, you wanna see a picture as such because you're longing for some good jokes. Unfortunately you won't find any during 80 minutes. We're not going to tell the story (some drunks discover that they've been part of The Hungover Games the night before). We better not say anything about the performances either, except maybe that we were quite happy to notice that the presence from non-talent Tara Reid is short.

The most painful thing about this release is probably the fact that The Hungover Games misses its target audience, and saying that they're not asking for much! Those who want to torture themselves will be pleased to know that The Hungover Games is available on DVD on Sony.
Didier BECU
18/03/2014
---
Haalt u tegenwoordig ook de schouders op als zo'n parodie alweer de revue passeert? Of neen, tegenwoordig moet je het woord "spoof" gebruiken als je het over het genre hebt dat in de wereld door Jim Abrahams, David en Jerry Zucker werd geroepen. Airplane! was (en is) inderdaad grappig en mits wat goede wil kun je dat ook over pakweg de eerste Scary Movie-films zeggen. Dat is vandaag met de nieuwste producties niet meer het geval. Dit genre is morsdood en de huidige producties slagen er niet eens in om een plaatsje in de bioscoop te veroveren, en ook de dvd-markt staat niet bepaald te juichen om deze misbaksels met open armen te ontvangen.


Je moet echt geen genie zijn om te raden dat The Hungover Games een spoof is (ja, we gaan vanaf nu dat woord gebruiken!) die op The Hangover en The Hunger Games is gebaseerd. Wacht eens, hebben we dat een paar maanden geleden al niet eerder met The Starving Games van Jason Friedberg en Aaron Seltzer gehad? Inderdaad beste filmkenner, maar Josh Stolberg (verantwoordelijk voor ondingen als Piranha 3D en, dat bestaat ook!, Piranha 3DD) doet er nog een schepje bovenop door er wat zatlappen en een geile teddybeer bij te gooien.


Laat ons eerlijk en wel wezen. Van een film als The Hungover Games verwachten we helemaal geen cinematografische kunst. Wie dat wel doet, is gewoon van lotje getikt. Neen, zo'n prent schuif je in de lader omdat je op zoek bent naar een paar geslaagde grappen. 80 minuten die je leven wat aangenamer maken, maar daar slaagt The Hungover Games geenszins in. Over het verhaal gaan we het echt niet hebben (een paar dronkenlappen komen tot de vaststelling dat ze de avond daarvoor aan de beruchte Hungover Games hebben deelgenomen), en ook over de cast zwijgen we maar best in alle talen. Ofschoon we zeer tevreden zijn dat de verschijning van het non-talent Tara Reid uiterst kort is.


Het pijnlijkste van deze release is wellicht dat de makers zelfs met The Hungover Games hun doelgroep hebben gemist, en die waren al niet echt veeleisend! Wie toch zin heeft om zich anderhalf uur te folteren kan The Hungover Games op dvd aanschaffen, want die is nu via Sony uit.
Didier BECU
18/03/2014
---
---