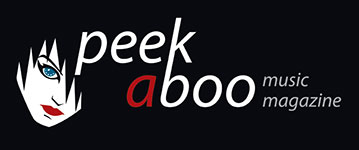 like this movie review
---
JOSS WHEDON
Much ado about nothing
Movie
Drama
[62/100]

Imagine Films
20/05/2014, Didier BECU
---
Lots of things have been said about William Shakespeare. Some think his plays are dated and boring, while others think there will no one be as big as the man from Stratford-upon-Avon. Of course his works are perfect fodder for the silver screen. The most known director that springs to mind is Kenneth Branagh, but there's also Baz Luhrmann who transformed the famous romance of Romeo + Juliet in an extravagant visual feast that made lots of Shakespeare-fans rather puke. Who knows they do that too once they have seen this adaption from Much Ado About Nothing.


First of all there's the director, who is Joss Whedon! People who like to read Macbeth or Henry V will probably have never heard this name before, but the popcorn eating youth will know that he's the creator of Buffy, the Vampire Slayer and Angel, and also the director of The Cabin in the Woods and The Avengers. Before you start throwing things, you better known that The New York Times described this adaption as the liveliest and most purely delightful movies of the year. Big words that are at least exaggerated, or at least that's what I think. This artistic intermezzo has been made in 12 days time with a minimum of costs, there was even no money left to hire a composer!


Nah good, it's not because you created Buffy that you don't have the right to adapt a Shakespeare-play. The biggest problem is the pretentious idea to transform the classic words in today's America. According to Whedon it's because he wants to proof that those old words from Shakespeare are still sexy these days. I really doubt if Whedon believes these words himself as it seems more like an attempt to flatter critics who actually hate cinema, and yes they do exist! Because the movie was shoot with a tiny budget, everything was made in black and white. Another misser as Whedon never uses the beauty of this opportunity, something the brothers Taviani definitely did in Caesar Must Die.


Let's stay honest about it: a play by Shakespeare is a difficult piece to swallow and that's not any different here. It really takes some time before you know the personages. As Whedon turned all his male characters into yuppies and his female protagonists into sluts, it's quite difficult to see who does what. And saying that the essence is in fact as simple as a plot of a daily Friends-episode!


So yes, Much Ado About Nothing which is now out on DVD on Imagine Films is a hard pill to swallow and certainly not everyone's taste! Try it at own risks!
Didier BECU
20/05/2014
---
Over William Shakespeare is er al het een en ander gezegd. De ene vindt zijn stukken saai en oubollig, terwijl anderen dan weer vinden dat er nooit iemand zal komen die de toneelschrijver uit Stratford-upon-Avon zal overtreffen. Natuurlijk zijn Shakespeares stukken ook ideaal voer voor het witte doek. Wellicht is Kenneth Branagh de meest geliefde regisseur voor dit soort opdrachten, ofschoon je ook Baz Luhrmann hebt die het wereldberoemde liefdesdrama Romeo + Juliet tot een extravagante visuele show omtoverde die heel wat Shakespeare-fans naar het kotszakje deed grijpen. Wellicht zullen sommige dat ook doen bij deze bewerking, deze versie van het in 1598 geschreven Much Ado About Nothing is namelijk een allesbehalve gewone.


Allereerst is er de regisseur, die is namelijk niemand minder dan Joss Whedon! Liefhebbers van Macbeth of Henry V zullen wellicht nog nooit van deze mens hebben gehoord, maar het popcornetend plebs (ha!) weet natuurlijk dat Whedon de bedenker van Buffy, the Vampire Slayer en Angel, alsook de regisseur van zowelThe Cabin in the Woods als The Avengers is. Voordat je woorden als heiligschennis in de mond neemt, weet je toch maar beter dat bijv. The New York Times deze escapade als één van de beste films van vorig jaar beschouwde. Een statement dat lichtjes overdreven is, om niet te zeggen volledig van de pot is gerukt. Dit artistiek tussendoortje werd tijdens de productie van The Avengers met een minimum aan middelen in een recordtempo van 12 dagen ingeblikt, er was zelfs geen geld meer over om een componist te betalen!


Maar toegegeven, het is niet omdat je Buffy tot leven hebt gewekt dat je als regisseur geen recht zou mogen hebben om een Shakespeare-verfilming te maken. Het grootste struikelblok is wel het pretentieuze idee om deze klassieke komedie naar een poepsjieke villa in het hedendaagse Amerika te verplaatsen. Whedon hield de oude toneelteksten intact, maar zorgde voor een eigentijdse decor. Het is een combinatie die misschien op de planken wel kan werken, in een film oogt zoiets gewoon potsierlijk. Naar verluidt is dat omdat Whedon wilde aantonen dat de teksten van Shakespeare ongelooflijk sexy zijn. Eerlijkheidshalve vraag je je af of hij dat zelf gelooft, want Much Ado About Nothing lijkt eerder op een open sollicitatie van een verwaande filmmaker die voor een keer door elitaire critici serieus wil worden genomen. Wegens het beperkte budget werd de film in zwart/wit opgenomen, maar Whedon doet daar op geen enkel moment iets spitsvondig mee, iets wat bijv. de broertjes Taviani in Caesar Must Die wel deden.


Laat ons eerlijk en wel wezen: een stuk van Shakespeare is loodzwaar en als de regisseur zichzelf de vrijheid geeft om het verhaal naar een andere dimensie te verplaatsen dan wordt de opdracht dubbel lastig. Ook al is de essentie van deze klucht niet meer dan deze uit een aflevering van Friends, blijft het zeer moeilijk om deze (oersaaie) romcom te volgen. Misschien ligt het wel aan mij, maar als je van je mannelijke personages yuppies en van je vrouwen sletten maakt die allemaal op elkaar gelijken dan blijft het toch moeilijk te volgen. Whedon heeft deze keer misschien wel filmrecensenten die neerkijken op cinema (ze bestaan hoor!) kunnen overtuigen, maar als je na afloop een zucht van opluchting laat horen omdat deze marteling ten einde is kan je moeilijk beweren dat de maker in zijn opzet is geslaagd.


Film mag kunst zijn, neen...film moet zelfs kunst zijn. Dat is mijn visie. Maar iets is kunst wanneer het spontaan is of indien er daadwerkelijk een genie aan het werk is: iets wat je trouwens moeilijk kan uitleggen en subjectief is. Wanneer een topregisseur uit Hollywood in enkele dagen tijd een Shakespeare-klucht in zijn woonkamer filmt, is dat dan kunst? Volgens sommige "filmkenners" wel. Te betreden op eigen risico!
Didier BECU
20/05/2014
---
---