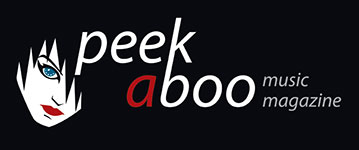 like this movie classics review
---
JULES DASSIN
Night And The City
Movie
•
Movie classics
Film Noir
[90/100]

20th Century Fox
11/02/2015, Didier BECU
---
It seems a little strange to write it down, but one of the movies that is now the ideal example of a perfect film noir, was considered at the time of its releases by both the audiences and critics as bad. It took years before the book by Gerald Kersh finally was filmed, but at the end of the day 20th Century Fox was giving green light and appointed Jules Dassin for the job. Of course the studio was hoping that Dassin would be able to repeat the success of The Naked City, but that turned out not to be the case. Fortunately for Jules Dassin, things have changed as Night And The City appears in the list of every cinephile.
This classic has all the elements for a majestic film noir. And what is more, Dassin made the city the real protagonist of the movie. Oddly enough, Fox wanted Dassin to shoot the film in London, a golden opportunity for the film maker to come up with the most amazing images and cinematography Max Greene (a German who is actually named Mutz Greenbaum) shows us London as we have never seen it before, just look at the beautiful shadow play on Trafalgar Square. Less happy were the Brits though, because there are those usual tourist spots, but Dassin also showed the dark, dangerous alleys that are part of London. The leading role was given to Richard Widmark, which was a brilliant move , as three years earlier he won an Oscar for Best Newcomer for a similar role in Kiss Of Death by Henry Hathaway (indeed, another masterful film noir).
Widmark plays the role of Harry Fabian, an American charlatan who comes to London to earn a fortune by all kinds of shady deals. His beloved Mary Bristol (Gene Tierney) hopes that he will improve his life and she is always willing to lend him money, but in the end the man is always on the run for criminals who want to teach him a lesson. After the usual dirty jobs, Fabian thinks he can make it in the wrestling business.
Jules Dassin (father of the late French singer) later admitted that he had not even read the book, but nonetheless he directed one of the most brilliant crime films ever. During the filming of Night & The City Dassin knew that this was going to be his last American film as he was blacklisted by the McCarthy system. Dassin fled to France and directed five years later another monument: Du Rififi Chez Les Hommes, with Jean Servais. Only God knows what Irwin Winkler was thinking when he decided in 1992 to direct the useless remake with Robert De Niro and Jessica Lange.
Didier BECU
11/02/2015
---
Het lijkt een beetje vreemd dat we het schrijven, maar de film die nu door zowat iedereen als het ideale toonbeeld van de film noir wordt beschouwd, werd destijds door zowel het publiek als de critici (jawel) neergesabeld. Het duurde jaren vooraleer het gelijknamige boek van Gerald Kersh werd verfilmd, maar uiteindelijk hapte 20th Century Fox toe, dat onmiddellijk deze opdracht aan Jules Dassin gaf. Natuurlijk hoopte de studio dat Dassin in staat zou zijn om het succes van zijn voorganger The Naked City te herhalen. Dat bleek dus helemaal niet het geval te zijn. Jammer voor Jules Dassin, maar gelukkig is er een ereherstel, vandaag staat Night And The City immers in het filmlijstje van iedere cinefiel.
Deze klassieker bezit alle elementen die nodig zijn in een majestueuze film noir. En wat meer is, Dassin heeft nog iets extra's in petto door de echte hoofdrol aan de stad te schenken. Vreemd genoeg gaf Fox Dassin de opdracht om deze film in Londen te filmen, een opportuniteit waarvan hij gretig gebruik maakte. De Britten waren er heel wat minder gelukkig mee, want naast de gebruikelijke toeristische plekjes, zocht Dassin vooral naar de ongure plaatsen van het naoorlogse Londen, die een heel ander beeld van de Britse hoofdstad bieden. De excellente cinematografie van Max Greene (een Duitser die eigenlijk gewoon Mutz Greenbaum heet) toont Londen zoals je het zelden in een film hebt gezien, het prachtige schaduwspel op Trafalgar Square is er eentje om steeds opnieuw te bekijken. De hoofdrol is voor Richard Widmark, wat op papier een briljante zet was, want drie jaar eerder won hij een Oscar voor beste nieuwkomer in een gelijksoortige rol in Kiss Of Death van Henry Hathaway (inderdaad, ook een film noir om u tegen te zeggen!).
Widmark speelt de rol van Harry Fabian, een Amerikaanse charlatan die in Londen door allerlei louche zaakjes geld probeert binnen te rijven. Zijn geliefde Mary Bristol (Gene Tierney) hoopt wel dat hij zijn leven zal beteren en is steeds bereid om hem geld te lenen, maar het eindigt er steeds mee dat de man op de loop moet voor criminelen die hem een lesje willen leren. Na de gebruikelijke twaalf stielen en dertien ongelukken denkt Fabian soelaas te hebben gevonden in het worstelmilieu.
Jules Dassin (inderdaad, vader van de betreurde Franse zanger) gaf later wel toe dat hij niet eens het boek heeft gelezen, maar hij heeft toch één van de meest briljante misdaadfilms gedraaid. Al tijdens de opnames van Night & The City wist Dassin dat dit zijn laatste Amerikaanse film zou worden omdat hij op de zwarte lijst van McCarthy stond. Hij vluchtte naar Frankrijk en regisseerde vijf jaar later dat andere monument: Du Rififi Chez Les Jommes met Jean Servais. Alleen God weet wat Irwin Winkler in 1992 bezielde om deze klassieker opnieuw met Robert De Niro en Jessica Lange te draaien.
Didier BECU
11/02/2015
---
---