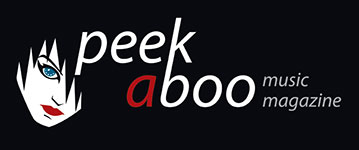 like this article review
---
JULIEN KIDAM (CHEMICAL SWEET KID)
Ten Albums That Changed My Life
Article
Dark Electro
18/07/2015, Britta Tabrit
---
Peek-A-Boo offers a new column called "Ten albums that changed my life" and gives artists the chance to tell something more personal besides the questions in ordinary interviews.
Julien Kidam of Chemical Sweet Kid took the survey and here are his Top 10 albums that influenced him as a musician:
1 - Michael Jackson "Bad"
Indeed, not so dark… but as far as I can remember this was the first record I listened to when I was something like 5 or 6 years old. First step into the music!
2 - Guns n' Roses "Use Your Illusion"
Second step a few years later with Guns n' Roses. I discovered them thanks to my father who had an audio tape in his car. I really liked it and this used to be my favorite band for a long time when I was young.
3 - Nirvana "Nevermind"
Probably like all those in my generation this album came like a bomb. So it had to be in the top 10 as it was a big part of my teenage years. It smells like teen spirit m/
4 - "The Crow" OST
I was a huge fan of the movie that bring me deep into a dark universe. Obviously as soon as I could I ran to the record shop to get the Original Sound Track, full of awesome bands like The Cure, Nine Inch Nails…. They successfully transcribed the dark ambiance of the movie! Probably my first step into the darkness.
5 - White Zombie "Astro Creep 2000"
Back in the 90's this was a revolution in the metal scene. A band with its own creepy and wicked universe mixing metal and industrial music with a little bit of electro.
6 - ICP "The Great Milenko"
I was impressed by this dark and insane circus atmosphere coming with the music. The kind of music that you cannot classify.
7 - Manu le Malin "Biomechanik"
Actually not an original album but a DJ set by Manu Le Malin. dark and powerful. The first electronic music that made me want to make music, first as a Hardcore DJ.
8 - Tamtrum "Some Atomik Songs"
This is the moment when things began to change for me in the music. I discovered them live in a place that was less than 200m from my home and wow!! Amazing music with a powerful show. Certainly the starting point of CHEMICAL SWEET KID
9 - Suicide Commando "Bind Torture and Kill"
After Tamtrum, one step more into the electro industrial Goth scene. For me, the best Suicide Commando's album. I remember I was listening to it every day in my car for months and months. Another great discovery and one major influence.
10 - Marylin Manson "The Golden Age of Grotesque"
Astonishingly, although I knew the name, I discovered Marylin Manson's music not so long ago. I was really touched by the vocal performance and all the emotional parts he could bring just with his voice. This was the album that made me want to train and improve the vocal parts in CHEMICAL SWEET KID.
Chemical Sweet Kid on Facebook: https://www.facebook.com/chemicalsweetkid
Homepage: http://www.chemicalsweetkid.com/
Britta Tabrit
18/07/2015
---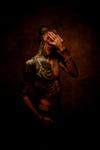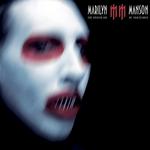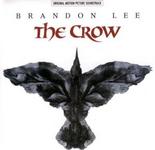 ---