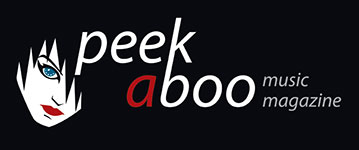 like this cd review
---
JULIEN SOULIER & VINCENT FALLACARA
Rapsodies Emosexuelles
Music
•
CD
Cold Wave
•
Indie
•
New wave
[70/100]

Factotum Records
02/05/2011, Didier BECU
---
What happens if you put a poet and a post-punkmusician together? Yeah, right, dark music with black lyrics.
Let's get serious for a second here, because for this cd we have to lower ourselves down into the undergroundscene of Strassbourg. Vincent Fallacara is the leader of coldwave/postpunk-band Torso, a band that released three albums on Factotum so far.
When Vincent met poet Julien Soulier, they soon discovered they shared a mutual love for black poetry and a musical collaboration was soon in the make.
The result can be heard on "Rapsodies Emosexuelles" and it's music that can be labelled as French cold wave, but even Tuxedomoon can be cited as a reference as well.
And do you have to understand French to enjoy this at maximum? Nope, you don't. Did your mum never tell you that music is something like a universal language?
Those who love French alternative wave already know what they have to save their money for!
Didier BECU
02/05/2011
---
Wat gebeurt er als je een dichter en een post-punker samenplaatst? Juist, dan bekom je zwarte muziek met donkere teksten
Nu ja, alle gekheid op een stokje, voor dit werkje moeten we afdalen in de underground van Strassbourg. Daar vinden we Vincent Fallacara, het brein achter de coldwave/postpunk-band Torso, die eerder op Factotum reeds drie cd's hebben uitgebracht.
Toen Vincent kennis maakte met de poëet Julien Soulier merkten ze al gauw dat ze een gemeenschappelijke liefde hadden voor zwarte poëzie en al gauw besloten de twee om muzikaal te gaan samenwerken
Het resultaat is te horen op "Rapsodies Emosexuelles" en meteen kun je deze muziek plaatsen onder de noemer French cold wave, ook al kan je stellen dat door de vele gesproken teksten een vleugje Tuxedomoon nooit ver uit de buurt is.
En moet je Frans kunnen om hiervan volop te genieten? Nooit geleerd dat muziek een universele taal is? Liefhebbers van Franse alternatieve wave weten dus waar ze voor op de uitkijk moeten liggen!
Didier BECU
02/05/2011
---