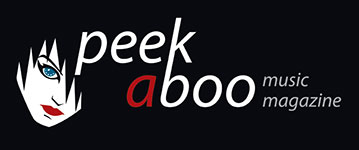 like this cd review
---
KANT KINO
Father Worked In Industry
Music
•
CD
EBM
•
Electro
•
New wave
[82/100]

Alfa-Matrix
15/01/2013, Didier BECU
---
After the quite succesful We Are Kant Kino, You Are Not, these Norwegians strike back with a second album and it's more than just any EBM-album. Some of our readers might know them from their great versions from both Black Celebration or the genius cover they've done of Nothing's Impossible by Depeche Mode. And saying this, the sound of this duo is immediately described.
Their music is old school EBM (added with some harsh-influences), but with plenty of melancholic atmospheres. It's clear that Kenneth and Lars love the new wave from the 80's when you listen to their version of Warm Leatherette, featuring Claus Larsen of Leather Strip. Not that much of a surprise, as the mastermind from Leather Strip produced the whole album.
Most of the songs are easy to digest, but the most bizarre one is Ich liebe Katarina Witt though.
As it's always the case with Alfa-Matrix this album is delivered in a two disc-edition containg one cd full of mixes.
If they say EBM can't be original these days, just give 'em a copy of this. Beautiful, moody, danceable, in strict tempo, harsh sounds...almost perfect, not?
Tracklist
CD 1: "Father Worked in Industry"
01. We Are Still Kant Kino
02. Push Your Buttons
03. My Game (Album)
04. My Sweetest Crime
05. Bleed
06. Ich Liebe Katarina Witt
07. Message
08. Freezing
09. Just for the Comfort of Sleep
10. Übermensch
11. Father Worked in Industry
12. Underground
13. Reality
14. Warm Leætherette (The Normal cover feat. Leaether Strip)

CD 2 : "Now The Work Has Moved On" - only available in the deluxe 2CD box edition
01. LRSBSS (International Schizo by KANT KINO)
02. Bleed (AESTHETISCHE Remix)
03. Father Worked in Industry (SPACEBUOY Critical Mass Mix)
04. Reality (OLD SCHOOL UNION Remix)
05. Bleed (THE MACHINES Rework)
06. My Sweetest Crime (ESSENCE OF MIND Remix)
07. Freezing (LEAETHER STRIP Version feat. Claus Larsen)
08. Father Worked in Industry (SUDETEN CRESCHE Version, feat. Paul Carlin)
09. LRZBSS (ANDERS ODDEN Remake)
10. Push Your Buttons (ELEC THIS! Remix)
11. Owner of this House (TEAR PARTY Remix)
12. Bleed (GOTHMINISTER Remix)
13. Father Worked in Industry (ANGELS OF GENOCIDE Remix)
14. My Sweetest Crime (Fallen Soldier - PSYKOSISTER RMX)
15. Just for the Comfort Of Sleep (KANT KINO Symphony)
16. Father Worked in Industry (The Work Has Moved On by KANT KINO)


Didier BECU
15/01/2013
---