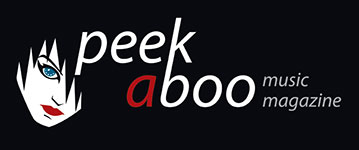 like this movie review
---
KAR WAI WONG
Happy Together
Movie
Arthouse
•
World Cinema
[80/100]

Homescreen
12/03/2014, Didier BECU
---
We are living in a strange world. If some dictator kills his citizens no one cares, but if two young men embrace each other because they're in love, some are in shock. That's what happened with filmmaker Wong Kar-wai when he made in 1996 Happy Together. The movie was shot in Argentina, but the authorities from Hong Kong (Kar-wai's homeland) couldn't laugh with this. Kar-wai probably doesn't loose his sleep over it as his picture got the famous price for directing in Cannes, and until today the movie is seen as one of the best Hong Kong-productions ever. As art is timeless, Homescreen has reissued this arthouse classic in their Award Winning Cinema-series.

The days of triumph from Wong Kar-wai might be over, lots of critics were disappointed with his latest offering The Grandmaster,,but that was different in the 90's. Not everyone was keen on his hip way of filming that is definitely inspired by Godard and Rivette that made Wong Kar-wai the leading director in the so-called Hong Kong Second Wave. His directing is characterized by the use of a handheld camera (nouvelle vague, you know), lots of colour filters and the use of pop music. In the case of Happy Together it's Frank Zappa, the title refers to his song.


The script itself isn't that important as it's the claustrophobic atmosphere that makes this film so impressive. Ho Po-Wing (Leslie Cheung) and Lai Yiu-Fai (Tony Chiu Wai Lung) are two men who are in love with each other. To give their love a boost, they decided to go to Argentina, but everything goes wrong. When their car is struck, they quarrel for another time and both decide to go their own way. The worst things happen with Ho who becomes a prostitute in the harbour of Buenos Aires, while Lai becomes a porter in some tango bar.


Happy Together is a gay film that avoids the typical clichés that are so typical for this genre. Of course the subject is a forbidden love (or at least for some), but it's the melancholy and the cinematographic genius of Wong Kar-wai that uplifts this movie. To be short, a tip!


Happy Together is out on Homescreen, available on DVD.
Didier BECU
12/03/2014
---
Moeder aarde blijft een planeet die moeilijk is te vatten. Geen haan die er naar kraait als één of andere dictator zijn burgers neerschiet, maar twee jongens die uit liefde elkaar innig omhelzen kan een wereldschok doen veroorzaken. Dat ervoer filmer Wong Kar-wai toen hij in 1996 Happy Together uitbracht. De prent werd wel in Argentinië opgenomen, maar de Hong Kongse autoriteiten konden er geenszins mee lachen. Uiteindelijk zal het Kar-wai worst wezen. Niet alleen ontving de film in Cannes de prijs voor de beste regie, ook staat de prent tot op heden geboekstaafd als één van de beste producties die ooit in Hong Kong zijn gedraaid. Omdat kunst tijdloos is, besloot Homescreen om deze arthouseklassieker opnieuw uit te brengen in de Award Winning Cinema-reeks.


De hoogdagen van Wong Kar-wai zijn ondertussen al wat voorbij, zo vond menig critici zijn laatste prent The Grandmaster maar een mager beestje, in de jaren 90 was dat nog anders. Niet iedereen was tuk op zijn hippe manier van filmen die is geïnspireerd op Godard en Rivette waardoor Wong Kar-wai als gangmaker van de de Hong Kong Second Wave werd beschouwd. Zijn filmtechniek wordt gekenmerkt door het gebruik van de handheld camera (nouvelle vague, weet je wel), overdadige (maar doeltreffende) kleurenfilters en het gebruik van popmuziek. In het geval van Happy Together is dat Frank Zappa, de titel verwijst trouwens naar diens gelijknamige song.


Het scenario zelf haar maar weinig om het lijf, het is vooral de beklemmende sfeer waarmee Wong Kar-wai zijn films inkleedt die indruk nalaat. Ho Po-Wing (Leslie Cheung) en Lai Yiu-Fai (Tony Chiu Wai Lung) zijn twee mannen die elkaar de eeuwige liefde hebben gezworen. Als ze van Hong Kong naar Argentinië trekken loopt er wel het een en ander mis. Niet alleen laat hun wagentje het afweten, ook hebben de twee voor de zoveelste keer een ruzie waardoor elk zijn weg gaat. Ho komt er het meest berooid vanaf, want de jonge Chinees prostitueert zich in de havenbuurt van Buenos Aires, terwijl Lai portier van een tangobar wordt.


Happy Together is een homofilm die zeer goed de typische clichés van dat genre weet te omzeilen. Het gaat wel om een (door sommige) verboden liefde, maar dankzij de melancholie en het cinematografisch vernuft van Wong Kar-wai stijgt de film probleemloos boven zijn soortgenoten uit. Kortom, een tip.


Happy Together is uit op dvd via Homescreen.
Didier BECU
12/03/2014
---
---