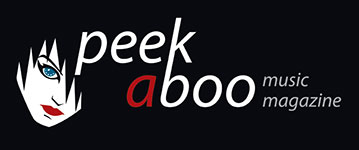 like this cd review
---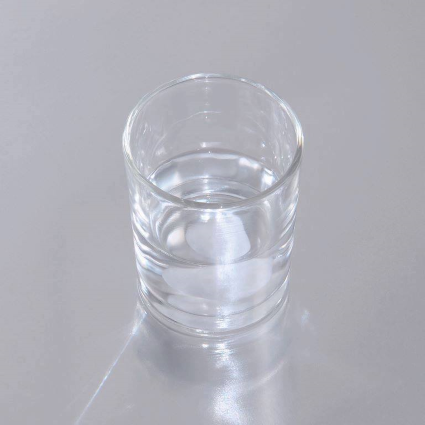 KARIES
Es Geht Sich Aus
Music
•
CD
Post Punk
[82/100]

THIS CHARMING MAN RECORDS
11/12/2016, Jurgen BRAECKEVELT
---
From Stuttgart comes Karies. The post-punk band releases its second album Es Geht Sich Aus. It is the logical follow-up to the self-titled EP from early 2016. The four-man group takes its influences from post-punk, noise and grunge. We also hear No Wave à la Sonic Youth and the classic ingredients of post-punk.
The band wants to set the tone with the opening song Es Ist Ein Fest, starting with quiet drums, a plaintive bass and blissful guitars that suddenly resound. Of course we want more! And why bother about the song titles? The second song is simply called A. The guitar strings are tortured: sharp and noisy. With a sneering bass that makes the eardrums dance, with melancholic vocals, plaintive and desperate. Jugend has a leisurely pace and explodes like a grenade later on. Kein Teit Für Zärtlichkeit contains some bizarre arrangments and sounds 'different'. Mühlen and Ostalb are primal post-punk songs.
Überlegen has the feel of a Sonic Youth song: edgy, unaffected, abrasive and compulsively repeating itself. And it all takes five nerve-racking minutes, without losing intensity or depth. And just when you think you've reached the final frontier, the guitars sound even harder. What a song, perfect until the last second.

The title song Es Geht Sich Aus sounds calmer, but certainly not less tight. The guitarists kick ass and come up with a very nice melody. Next song is Pervers: the guitar rhythms are dancing with each other, and yes maybe in a 'perverse' way. This full-length album closes with Einheiten. Karies has no pity for the listener: 10 strong post-punk songs in all possible varieties. It all ends softer after 10 doses of pure intense postpunk.

Karies does very decent job and it is certainly not a copy of the great bands in the genre. Once we notice a raised middle finger, sometimes we hear sarcasm, but especially a lot of enthusiasm and musical skills. You can feel the energy. For me, this is a very good record. Check it out and let me know what you think...
Jurgen BRAECKEVELT
11/12/2016
---
Stuttgart laat Karies op ons los. De postpunkband brengt zijn tweede album uit: Es Geht Sich Aus, het logische vervolg van de titelloze ep uit begin 2016. Het vierkoppige gezelschap haalt zijn invloeden uit de postpunk, noise en grunge. We horen evengoed No Wave als Sonic Youth en de klassiek ingrediënten van de postpunk, met gitaarpartijen en vaak droog klinkende drums.
De band wil wellicht de toon zetten met de openingssong: Es Ist Ein Fest. Dat zou het inderdaad kunnen worden als de song vanuit een miniem drumpartijtje en klagende bas plots zalig gitaarwerk als compagnon krijgt. Een karakteristieke zang vervolledigt het plaatje. Smaakt meteen naar méér! En waarom veel tijd stoppen in songtitels? De tweede song heet dan ook gewoon A. De rsnaren van de gitaar worden echt gemarteld: schel, scherp en noisy. Met een snerende baslijn die de trommelvliezen laat dansen. Zang melancholisch klagend en wanhopig. Jugend schakelt qua tempo een aantal versnellingen lager, maar knalt op het einde als een granaat uitéén. Kein Teit Für Zärtlichkeit heeft een bizar arrangement en klinkt 'anders'. Mühlen en Ostalb zijn oer-postpunksongs pur sang.
Überlegen heeft weg van Sonic Youth: ruwer, ongekunsteld, schurend en dwangmatig zichzelf herhalend. En dat alles 5 zenuwslopende minuten lang, zonder in te boeten aan intensiteit en diepgang. En net als je het gevoel besluipt dat de grens is bereikt, gaan de gitaren nog eens harder schuren. Zalige track, af tot in de puntjes.

De titelsong Es Geht Sich Aus klinkt dan weer matiger, maar zeker niet minder strak. De snarenplukker trapt wat pedalen in en genereert een heel leuke melodie die zich als een adder door de song kronkelt. En wat gedacht van een streepje extremer? Tot op de rand! Pervers... de titel dekt de lading niet volledig, de zang klinkt schertsend. Niet echt pervers, toch? Deze langspeler sluit af met Einheiten. De heren van Karies krijgen medelijden met de luisteraar, 10 vrij sterke postpunksongs in alle variëteiten. Ze besluiten om wat zachter af te sluiten om de geboeide luisteraar te laten bekomen. Niet slecht gezien als je het mij vraagt.
Karies levert heel degelijk werk met deze schijf. De band heeft duidelijk voorbeelden, maar is zeker geen afkooksel van de groten in het genre. De heren scheuren werkelijk doorheen deze cd met een gebalde vuist, al eens een opgestoken middelvinger, soms met wat sarcasme, maar vooral met veel goesting en duidelijke muzikaal talent. Je voelt de energie. Voor mij is dit een zeer goede plaat. Oordeel zelf....
Jurgen BRAECKEVELT
11/12/2016
---
---