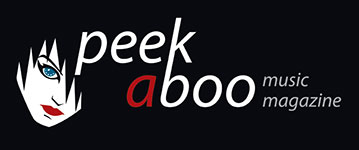 like this concert review
---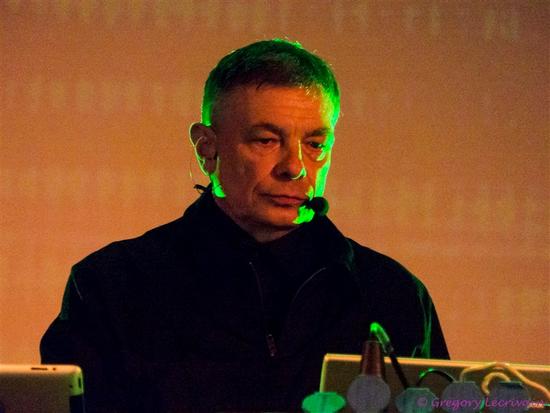 KARL BARTOS, NEON JUDGEMENT & DAN LACKSMAN
Review of the concert at Brussels Summer Festival on August 12th, 2013
Concert
Analogue Synth
•
Synth Wave
19/08/2013, Philippe BLACKMARQUIS
---
On the program of Monday 12th September at the Brussels Summer Festival, three bands with a common passion for electronic music. All of them have been and are still instrumental in the development of this type of music. Quite a number of 'dark' fans were present and I believe there would have been much more if the promoters had proposed a day ticket for one stage at ca. 15 EUR instead of the day ticket for all stages at 32 EUR.
Dan Lacksman
The first artist, Dan Lacksman (real name: Daniel Pierre Lanckmans), is a Belgian composer and synth-legend. In the early 80s, he was one of the first musicians in Belgium, if not in Europe, to make extensive use of synths (the EMS VCS 3, for instance) in the studio. He played on the iconic hit "Born To Be Alive". Later he formed Telex with Marc Moulin and Michel Moers and they had a few international hits, like Moskow Diskow", "Spike Jones" or "Euro-Vision". He also co-produced Lio's multi-million single "Banana Split". This allowed him to build his own studio: Synsound and to produce a wide spectrum of artists over the years.
At the BSF, Lacksman presented his brand new album, "Electric Dreams", released in May 2013. Standing behind his machines and smoking a cigar, he was accompanied by another keyboardist, Ad Cominotto, and by his daughter Alice, who sang on a few songs and played a bit of keyboards as well. The music was of course reminiscent of Telex but with a thicker, more modern sound and with a few touches of (Nu) Disco. The song "Eleven" was a clear homage to Kraftwerk, followed by "I Want My Space", which made me think of J.-M. Jarre (esp. the descending notes in thirds). "Mac or PC" had a clear disco touch with Alice's voice and the strings riffs. Later, the title track, "Electric Dreams" proposed a typical kitsch 80s synth-wave song, with Lacskman alternating between clear voice and vocoder. "Bonjour Monsieur Hulot", a burlesque song composed with another iconic Belgian artist Jacques Duvall, was interpretated with a man sitting frontstage with his newspaper and his pipe, evoking Jacques Tati's movie. Nice. Then, the highlight of the concert was the cover of "Moskow Diskow", which generated a nice reaction from the public. The last part of the concert was devoted to remixes of songs already played: Electric Dreams, Barcelona and I Want My Space.
As a whole, an interesting concert, perfect technically and full of nostalgia. Unfortunately, the new compositions lack either the inspiration or the true surrealistic twist that made Telex so popular. Anyway, I'm looking forward to Lacksman's next album, hoping he will cooperate with other artists to diversify his music.
Neon Judgement
Next on the bill, Neon Judgement, a band of true veterans from the Belgian 80s new-wave scene and one of the creators of EBM (Electronic Body Music). Formed in Leuven in 1980 by Dirk Da Davo (keyboards/vocalist) and TB Frank (guitarist/vocalist), Neon Judgement are a traditional headliner in many 'dark' festivals, like REWIND or BIM Fest. At the BSF, they gave a classic 'best of' show, with classics like "Tomorrow In The Papers", "Miss Brown", "Chinese Black" or "The Fashion Party"... Dirk Da Davo was standing left on the stage with his keyboard stand and computers and Frank TB was on the right, with his guitar and amp. Frank TB seemed to be perfectly sober. On "SLTG", Da Davo took his bass guitar and on "The Man", he even came at the front of the stage to sing. They also played "Leash", the single from their last CD "Smack" (2009), a title that has nothing to do with the city of Liège (private joke for Sophie). "Concrete" was introduced as "a song about New-York" and is a jewel of dark electro. The last song, "TV Treated", was welcomed with screams and shouts by the audience. As usual, Frank TB played the guitar riff and then Da Davo launched his famous synth phrases. At the end, everyone around me agreed to say: It was a great show!
Setlist: Tomorrow In The Papers, Too Cold To Breathe, Sister Sue, Please Release Me Let Me Go Go, STLG, Miss Brown, Chinese Black, The Man, I Wish I Could, Concrete, Leash, The Fashion Party, TV Treated.
Karl Bartos
The headliner of the evening was Karl Bartos, one of the members of the legendary German band Kraftwerk from 1975 to 1990, and his contributions include melodies and rhythms in classic albums like *The Man-Machine* and *Computer World*. The last times we had seen Bartos, it was at the BIM Fest in Antwerp in 2006 and more recently at the Sinner's day in October 2011. At the BSF, he presented a new live show, an innovative audio-visual performance with new video's. Having taught acoustic communication as a professor in Berlin, he strived to go beyond music and to create a new kind of multimedia act. On stage, Bartos stood behind a table packed with Mac's and synths together with his two acolytes but the real show was behind the artists, on the three huge video screens. The setlist was a combination of new songs from his recent albums, plus a series of Kraftwerk classics.
Of course, "Atomium" – first single taken from new his album "Off The Record" – was an essential part in the show and it was very symbolical to see this song performed in the city where this iconic monument was built more than 50 years ago. On his new album, Bartos rediscovered and analysed hundreds of archives, tapes, piles of sheet music, and years of digital media to create 12 new songs which sound like an homage to Kraftwerk. During the show, Bartos also premiered his films visualizing the tracks "Nachtfahrt" and "Musica ex Machina". Among the classics, the audience mostly reacted to "The Model", "Trans-Europe Express", "The Robots" and "Tour De France". An amazing show!
Setlist: Numbers, Computer World, The Model, I'm the Message, Home Computer, Reality, Trans-Europe Express, The Robots, Atomium, Nachtfahrt, Musica Ex Machine, Without A Trace Of Emotion, Rhythmus, Tour de France, 15 Minutes of Fame, Ultraviolet.

Read the interview of Karl Bartos published recently in our magazine: http://www.peek-a-boo-magazine.be/en/interviews/karl-bartos/
Check the pictures of the three concerts by Gregory Lécrivain here.
Philippe BLACKMARQUIS
19/08/2013
---