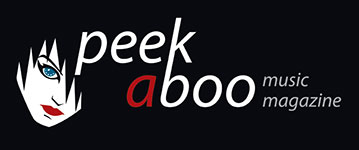 like this album classics review

---
KARL BARTOS
Off The Record
Music
•
Album Classics
Synth Pop / Electro Pop
[80/100]

Bureau B
01/08/2015, Paul PLEDGER
---
With all the hoo-hah recently generated by Kraftwerk's 8 shows at London's Tate Modern Turbine Hall, it may not come as much surprise to learn of a new album by one of the band's key ex-members. But before you cynically accuse Karl Bartos of cashing-in, Off The Record has been in the pipeline for a few decades. And doesn't the man who stamped his name on some of the most important albums in musical history deserve to benefit from the media down-draught surrounding Ralf Hutter's men and machines?
During breaks in Kraftwerk's recording and touring schedules during the '80s and beyond, Bartos busied himself with extra-curricular songwriting and an 'acoustic diary', hence this album's title. Recreated from early demos and archives, Off The Record is a rather accomplished collusion of dainty synth-hooks, Euro-beats, vocodered utterances and minimalist retro lyrics that recall some of his work with Electronic and his own earlier solo project, Elektric Music. Clearly, the company he kept during those formative solo years has rubbed off on him - Opening track Atomium, a supercharged art-deco homage to the iconic Brussels exhibition centre and monolith, isn't so far removed from Kraftwerk's Radioactivity, while Nachtfahrt just begs for OMD's Andy McCluskey to reaffirm his vocal services with Bartos, as he did on Esperanto some twenty years ago. Most poignantly, you can also hear Bartos' trademark Kraftwerk nuances.
Lyrically and vocally, most tracks possess a homogenized machine-like countenance that thrills more than irritates, adding another dimension to the mix. Unlike much of the Teutonic pioneers' landmark efforts, there's a distinctly emotional and welcoming human atmosphere throughout Off The Record, even if some of it errs on cheesiness - The Tuning Of The World sounds like a Pet Shop Boys outtake and Instant Bayreuth wouldn't sound out of place in a budget seventies sci-fi TV series (it's a bit Blake's Seven).
But most of this engaging LP is worthy of repeated listens - International Velvet is indeed a very pretty track (like Air and OMD on a picnic) and Rhythmus explores the tough electro-patter of Computer World and Numbers with solemn pathos, rather than parody. The final track is perhaps the most playful - Hausmusik reminds me of an old Martin Rev tune (Mari) and perhaps something Paul Haig might cook up for his Cinematique series. And for all Electronic fans out there, Bartos has even had time to unearth a pin-sharp rare track (Musica Ex Machina) co-written with Bernard Sumner and Johnny Marr, possibly around the time he contributed to the band's Raise The Pressure album in the '90s. It's rather good.
This review also appeared also on Flipside Reviews.
Paul PLEDGER
01/08/2015
---