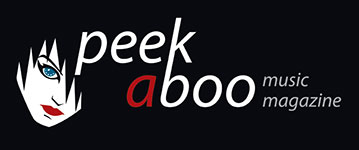 like this music dvd review
---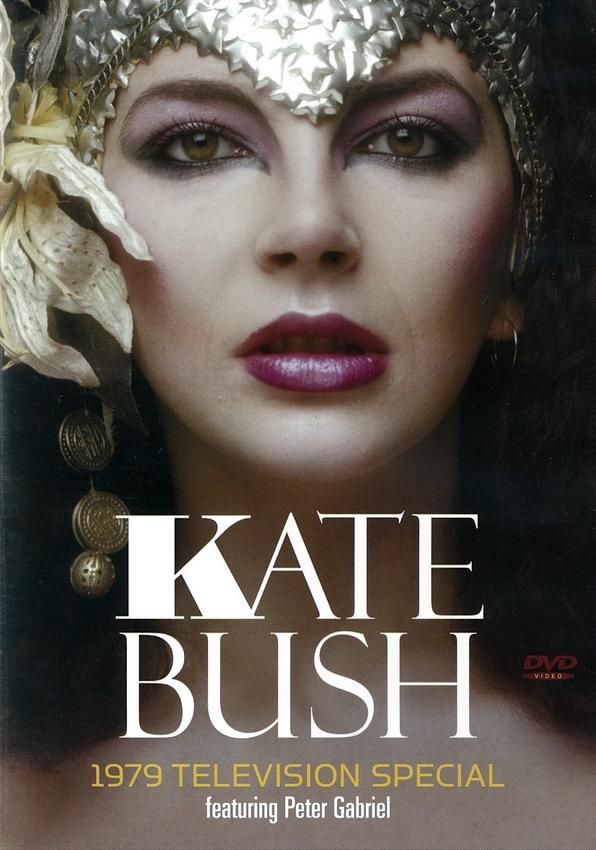 KATE BUSH
1979 Television Special
Music
•
Music DVD
Pop
•
Rock
[80/100]

Immortal
27/12/2015, William LIÉNARD
---
Documentaries and music videos with or about Kate Bush are rare. However, the label Immortal has managed to reach an agreement with the BBC about the release of a TV special with the British artist, a so-called Christmas Special which was broadcast on December 28th, 1979.
Kate Bush started her career in style, since her debut album The Kick Inside (February 1978) was an instant hit, driven by the success of the single Wuthering Heights, which reached the top of the British charts. It would be her only number 1 hit ever, but album and single have laid the foundation for a long and successful journey in the music industry, because her eight subsequent albums (between 1978 and 2011), plus the re-release Director's Cut (a remixed version of material from The Sensual World and Red Shoes) and the compilation of her greatest hits (The Whole Story) nestled easily into the UK top 10, and most of the albums even in the top 5.
Kate Bush made this TV special after the release of her two successful albums The Kick Inside (February 1978) and Lionheart (November 1978), while the third LP Never For Ever was being prepared. The playlist consequently contains material from those albums, but Wuthering Heights is nowhere to be found. From the first album, she plays the second single The Man with the Child in his Eyes and even Them Heavy People, that for no apparent reason never was released as a single. From Lion Heart, the album she was not really fond of because she thought it was made in too short a time, she plays Symphony in Blue and Do not Push Your Foot on the Heart Brake (last track of the special). And the viewers got a taste of her follow-up album Never for Ever with songs like Violin, The Wedding List and Egypt. Ran Tan Waltz, the B-side of the 6th single Babooshka (June 1980), and December Will Be Magic Again, officially the 8th single release (in November 1980), are also on the playlist. Both tracks never appeared on any official Kate Bush album.
For the TV special, the compositions are divided into classical performances at the piano and beautifully choreographed dance performances for which Kate Bush is joined by two male dancers. They are beautiful miniatures, in which the entire fantasy world of the artist (baroque costumes, avant-garde dance, performance art) comes to life and in which she proved to be an excellent dancer. And Peter Gabriel is the guest musician. He brings a very nice version of Here Comes the Flood from his debut album Peter Gabriel (1977), of which he has always claimed that the album version was "over-produced". Along with Kate Bush, he sings the ballad Another Day afterwards. Of course, we don't forget the Erik Satie composition Gymnopédie No.1, on which the KT Bush Band members perform a stage play, dressed as double basses. Wuthering Heights comes at the end, as an instrumental during the end credits.
For fans of Kate Bush, this is certainly an excellent addition to their collection, partly because two compositions are performed which have never appeared on a Kate Bush album. Nice detail: this TV special is also available on CD (with Wuthering Heights!).
Track Listing:
1 Violin
2 Gymnopédie No.1
3 Symphony in Blue
4 Them Heavy People
5 Here Comes the Flood (performed by Peter Gabriel)
6 Ran Tan Waltz
7 December Will be Magic Again
8 The Wedding List
9 Another Day (with Peter Gabriel)
10 Egypt
11 The Man With the Child in His Eyes
12 Don't Push Your Foot on the Heartbrake

Kate Bush - 1979 Tlelevision Special
Music video (Immortal)
1979, NTSC, 45 min.
1.78:1, Dolby Digital 5.1
Language: English/Engels
Subtitles/Ondertitels: -
William LIÉNARD
27/12/2015
---
Documentaires en muziekvideo's over en met Kate Bush zijn zeldzaam. Het label Immortal is er evenwel in geslaagd om met de BBC tot een akkoord te komen over de release van een tv-special met de Britse artieste, een zgn. kerstspecial die op 28 december 1979 is uitgezonden.
Kate Bush begon haar carrière in stijl, want haar debuutalbum The Kick Inside (februari 1978) was meteen een schot in de roos, aangestuurd door het succes van de single Wuthering Heights, die naar de top van de Britse hitparade schoot. Het zou haar enige nummer 1-hit ooit zijn, maar album en single legden wel de basis voor een lang en succesvol traject in de muziekindustrie, want haar 8 daaropvolgende albums (tussen 1978 en 2011), plus de re-release Director's Cut (een geremixte versie van materiaal uit The Sensual World en Red Shoes) en de compilatie van haar grootste hits (The Whole Story) nestelden zich met gemak in de Britse top 10 en de meeste zelfs in de top 5.
Toen Kate Bush deze tv-special opnam, had ze twee albums achter haar naam staan, The Kick Inside en Lionheart (november 1978), terwijl de voorbereidingen voor haar derde lp Never For Ever in de stijger stonden. De playlist bevat bijgevolg materiaal uit de beide eerste albums, maar Wuthering Heights zit er niét bij. Wél de tweede single The Man with the Child in his Eyes en zelfs Them Heavy People, dat om onduidelijke redenen nooit als single is uitgebracht. Uit Lionheart, het album waarover ze zelf niet echt tevreden was omdat het volgens haar wegens de druk van de platenmaatschappij té snel tot stand was gekomen, brengt ze Symphony in Blue en Don't Push Your Foot on the Heartbrake (de afsluiter van de special). En de kijkers kregen een voorsmaakje van haar vervolgalbum Never For Ever met de songs Violin, The Wedding List en Egypt. Ran Tan Waltz, de B-side van de 6de single-release Babooshka (juni 1980), en December Will be Magic Again, officieel de 8ste single-release (november 1980), stonden verrassend genoeg ook al op de playlist. Beide tracks verschenen nooit op een officieel Kate Bush-album.
Voor de tv-special zijn de composities opgedeeld in klassieke uitvoeringen aan de piano en prachtig gechoreografeerde dansoptredens waarvoor Kate Bush het gezelschap krijgt van twee mannelijke dansers. Het zijn prachtige miniatuurtjes waarin de hele fantasiewereld van de artieste (barokke kostuums, avant-garde dansen, performance art) tot leven komt en waarin ze bovendien bewijst een uitstekende danseres te zijn. En uiteraard mocht ook een gast niet ontbreken en dat is in dit geval Peter Gabriel. Hij brengt een kippenvelversie van Here Comes the Flood uit zijn debuutalbum Peter Gabriel (1977), waarvan hij altijd heeft beweerd dat de albumversie 'over-produced' was. Samen met Kate Bush zingt hij nadien nog de ballade Another Day. We vergeten uiteraard ook Gymnopédie No. 1 van Eric Satie niet, waarop de KT Bush Band-leden een toneeltje opvoeren, verkleed als contrabassen, en Wuthering Heights, waarvan u een instrumentale versie hoort tijden de aftiteling.
Voor fans van Kate Bush is dit beslist een uitstekende aanvulling van hun collectie, mede omdat er twee composities uitgevoerd worden die nooit op een Kate Bush-album zijn verschenen. Leuke bijkomstigheid: deze special is ook op cd gereleaset (mét Wuthering Heights!).
William LIÉNARD
27/12/2015
---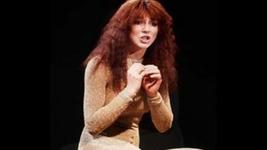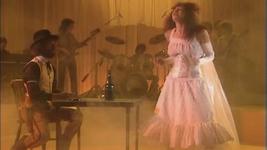 ---