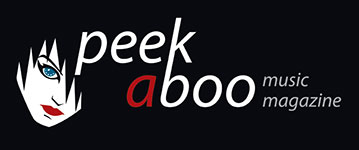 like this cd review
---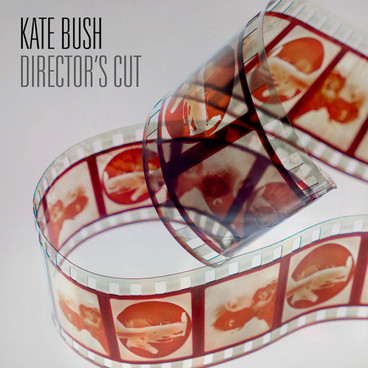 KATE BUSH
Director's Cut
Music
•
CD
Pop
[82/100]

EMI
25/05/2011, Ward DE PRINS
---
A fellow reviewer called Kate Bush laconicly the grandmother of Gothic. I do not agree. I understand the argument because she has been and still is a role model for a lot of musicians, but to me she still is the young lady who managed to write alternative hits. That young lady has now become a Dame, and in anticipation of new work, she treats us to new versions of existing songs.
Kate claims that some of her songs in the course of time have not been recorded properly, and this was an opportunity to rearrange them. She was absolutely right. A gem of an album has been our part.
The album begins with a reworking of The Sensual World. The changes in arrangement remain fairly limited but Kate's voice is remarkable, a lot lower than usual, adult, almost a bit gray.
From the second number however, she shows why the numbers are revised. The Song of Solomon was originally on The Red Shoes, an album from which she reworked several songs on this album. The arrangement is warmer, fuller, more contemporary and her heavenly voice can fortunately still pulling all the stops. Lily, from the same album, gets a similar treatment, with even an occasional rock and roll guitar and Kate's voice singing high & low, at times even screaming hoarsely. Fantastic screams, delicious rearrangement.
Never Be Mine (from The Sensual World) gets a much more intimate approach than the original. The melancholic piano and great guitar support her lyrics so much better than the original.
Rubberband Girl is another example of a brilliant rearrangement – where the original version start with some dated synthesizers, the new version start with a great guitar riff, which could fit perfectly within the oeuvre of the Stones.
It feels almost strange, but from The Red Shoes on, I never had a 100% good feeling with Kate's albums, with the exception of Aerial, and apparently she shared that opinion and provided a selection of the songs from these albums of brilliant arrangements. It has not become an album with new songs, but this proves Kate Bush still got a great feeling for modern arrangements or, in my opinion, alternative hits.
Check it out!
Ward DE PRINS
25/05/2011
---
Kate Bush werd door een collega laconiek de grootmoeder van Gothic genoemd. Ik ben het er niet mee eens. Ik begrijp de stelling, want ze heeft op enorm veel muzikanten een stempel gezet, maar ze is voor mij de jongedame die erin slaagde om alternatieve hits te schrijven. Die jongedame is inmiddels een Dame geworden, en in afwachting van nieuw werk, trakteert ze ons op nieuwe versies van bestaande nummers.
Zelf beweert ze dat sommige van haar songs in de loop der tijd niet het juiste arrangement hebben gekregen, en dit een gelegenheid was om ze op een correcte manier in te spelen. En groot gelijk had ze. Een parel van een album is inmiddels ons deel.
Het album begint met een herwerking van The Sensual World. De arrangementherschikking blijft redelijk beperkt maar opvallend is Kate's stem, een stuk lager dan we gewoon zijn, volwassen, haast een beetje grauw gekleurd.
Vanaf het tweede nummer toont ze echter wel, of veel meer, waarom de nummers zijn herwerkt. The Song of Solomon stond aanvankelijk op The Red Shoes, een album waarvan ze een deel nummers herwerkt op dit schijfje. Het arrangement is warmer, voller, eigentijdser en haar hemelse stem mag gelukkig toch nog alle registers opentrekken. Lily, van hetzelfde album, krijgt een soortgelijke behandeling, waarbij zelfs af en toe een zalige rock-'n-roll gitaar mag weerklinken en Kate's stem van hoog tot laag zingend, bij momenten zelfs schor krijsend het nummer kleurt. Fantastische kreten, heerlijke herwerking.
Never Be Mine (uit The Sensual World) krijgt een veel meer intimistische benadering dan het origineel, waarbij het zalige pianospel en de melancholische gitaar haar teksten zoveel beter ondersteunen.
Rubberband Girl is ook nog zo een mooie herwerking – waar deze destijds met een synthesizerdreuntje begon is hier gekozen voor een vettige gitaarriff, die zo uit het oeuvre van The Stones zou kunnen komen.
Het voelt haast vreemd aan, maar vanaf The Red Shoes had ikzelf nooit een 100% goed gevoel bij Kate's albums, met uitzondering dan van Aerial, en blijkbaar deelde ze de mening en voorzag ze een selectie hiervan nu van briljante arrangementen. Het is geen album met nieuwe nummers geworden, maar hiermee bewijst Kate Bush wel haar fantastisch gevoel voor moderne arrangementen.
Check it out!
Ward DE PRINS
25/05/2011
---