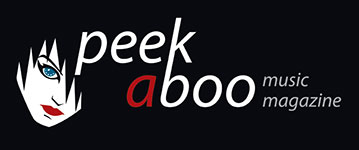 like this movie review
---
KEISHI OHTOMO
Rurôni Kenshin
Movie
Martial Arts
[63/100]

Splendid Films
03/12/2013, Didier BECU
---
Over here the name of Rurouni Kenshin is totally unknown, but in the land of the rising sun that's quite different. This hitman is also known as Samurai X and he's the main figure from an extremely popular manga that has sold more than 55 million copies so far. With such a high popularity, it became obvious that a movie has to be made. Again with success as the picture gained more than 60 million dollars. In Asia it was Warner that took care of its distribution, but in Western Europe Splendid Films is doing the job.
The story from Rurouni Kenshin is set in 1868. The Japanese Empire is a fact. This means that Japan sees modern times, but at the same time it also open doors for criminals. One of them is Kanryuu Takeda, an opium dealer without mercy. This crook wants to use the kendoschool as a drugfactory. This doesn't happen without the usual fuzz as the owner of the school (the beautiful Kaoru Kamiya) can count on the help from Kenshin Himura. This young warrior knows very well how to handle his weapon. Unfortunately he has to protect Kaoru with a sharpless sword as he may not use his fighting skills to kill.
So yes, you have it right, it's indeed true that the story is the weak link of the whole part. Director Keishi Ohtomo also uses so many plots that in the end you'll end up with a confusing story. There's no need for this, as after all, it's only a matter of showing some modern martial arts. To top it all, it's all too bombastic filmed. The fighting scenes are most of the times joined by a Nightwish-like soundtrack that makes it too artificial. And even if you'll like this, I bet you must admit that 130 minutes is a bit too much for a martial arts-movie, not?
Having said that, we're sure that fans from Asian fight movies will cherish this movie nonetheless. While others who prefer other stuff to watch better leave this all behind. Something for real fans. This movie is now out on both DVD and Blu-ray.
Didier BECU
03/12/2013
---
In onze contreien is Rurouni Kenshin een nobele onbekende, maar in het land van de rijzende zon is dat een heel paar ander mouwen. Deze huurmoordenaar die ook wel bekend staat als Samurai X is het hoofdpersonage uit een ontzettend populaire mangareeks waarvan er ondertussen al zo'n 55miljoen boekjes over de toonbank zijn gegaan. Met zo'n cijfer kon een film natuurlijk niet langer uitblijven. En met succes, want Rurouni Kenshin heeft ondertussen al meer dan 60 miljoen dollar opgebracht. In Azië zorgt Warner voor de distributie, maar in West-Europa is het Splendid Films die deze job op zich neemt.
Het verhaal van Rurouni Kenshin speelt zich af in 1868. Het Japanse keizerrijk is ondertussen een feit en ook al luidt men hiermee de moderne tijd in, betekent het ook dat heel wat kwaadaardige zielen voortaan baas zijn. Een van hun is Kanryuu Takeda, een opiumdealer zonder genade. Hij wil het gebouw van een kendoschool gebruiken om er een drugsfabriek van te maken. Dat gebeurt weliswaar niet zonder slag of stoot, want de erfgename van de school (Kaoru Kamiya) kan op de hulp van Kenshin Himura kan rekenen. Deze jongeman kan als geen ander met een zwaard omgaan, wel is zijn wapen bot waardoor het moeilijk wordt om de mooie Kaoru te beschermen.
Tja, het valt inderdaad meteen op dat het flauwe scenario de zwakke schakel van het geheel is. Regisseur Keishi Ohtomo maakt er een sport van om onnodig ingewikkelde plots in het verhaal te lassen waardoor het hele boeltje hopeloos verwarrend wordt. Dat is allemaal niet nodig, want het enige waar het hem om draait is het in beeld brengen van (moderne) martial arts. Bovendien is het allemaal veel te bombastisch gefilmd, zo worden heel wat vechtscènes vergezeld door een Nightwish-achtige score. Ook is het al bij al vermoeiend, want 130 minuten blijft toch een ellenlange filmrit voor een martialartsfilm.
Nu goed, filmfans die maar niet genoeg kunnen krijgen van Aziatisch geweld zullen zonder meer in hun nopjes zijn met deze productie. Voor zij die daar niet zo tuk op zijn, mogen deze prent gerust links laten liggen. Voer voor de echte liefhebbers dus, deze productie is zowel op dvd en Blu-ray uit.
Didier BECU
03/12/2013
---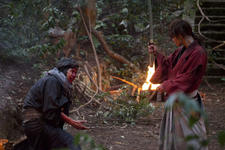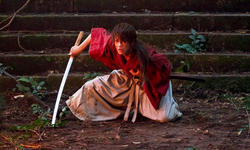 ---