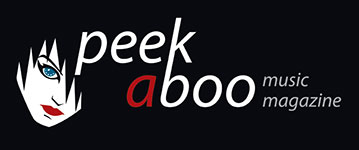 like this movie review
---
KELLY REICHARDT
Night Moves
Movie
Arthouse
•
Drama
•
Thriller
[73/100]

Imagine Films
03/09/2014, Didier BECU
---
It seems that directing eco-thrillers is as senseless as organising conferences that deal about warning humans that they are destroying the planet they live upon. Last year the magnificent The East from Zal Batmanglij disappeared in the big nothing, and wasn't even screened in Belgium. The public interest for Night Moves wasn't that high either. A very sad thing as filmmaker Kelly Reichardt has succeeded in telling the story from three environmentalists in a minimal, excellent way.
Dena (Dakota Fanning), Josh (Jesse Eisenberg) and Harmon (Peter Sarsgaard) are three different personalities. The only thing they have in common is their love for nature and their hate against humanity who are destroying it. During the performance of a documentary that once again shows how humankind is killing themself, the three youngsters know that their time has come to kick the society some balls. Their plan is big: blowing up a dam from Oregon with artificial manure. They do everything to ensure that their plans fit their objectives, but they never expected the consequences. Fear replaces idealism.
Anyone who is familiar with the previous movies from Kelly Reichardt (Old Joy, Wendy & Lucy) will know that she likes to wrap her movies in a quite sober way. That's the same in Night Moves. The blowing up from a dam would probably cause some Hollywood producers wet pants, but Reichardt doesn't even film this. It's not about sensation, but the characters: in particular their struggle with emotions.
In all honesty, we never thought we would write this once, but the revelation from this movie is former child star Dakota Fanning who proves that she's a brilliant actress if you offer her a perfect role. Jesse Eisenberg is impressive as well, even if it feels like he's always playing the same nervous, shy type. Don't forget to give some special attention to the outstanding postrock-soundtrack by Jeff Grace.
Night Moves is out on DVD on Imagine Films.
Didier BECU
03/09/2014
---
Het regisseren van ecothrillers blijkt tegenwoordig al even zinloos als het organiseren van conferenties die de wereld moet aansporen om wat meer voorzichtig met het behoud ervan om te springen. Vorig jaar verdween het puike The East van Zal Batmanglij in het grote niets, de film haalde in onze contreien zelfs niet eens de zalen. Ook de publieke belangstelling voor Night Moves was eerder lauw. Een spijtige zaak, want cineaste Kelly Reichardt is erin geslaagd om op minimale, vaak excellente wijze het verhaal van drie milieuactivisten te vertellen.
Dena (Dakota Fanning), Josh (Jesse Eisenberg) en Harmon (Peter Sarsgaard) verschillen in alle opzichten van elkaar. Het enige wat ze gemeen hebben is hun liefde voor de natuur en de haat tegenover de mensheid die haar om zeep helpt. Tijdens een voorstelling van de zoveelste documentaire waarin duidelijk wordt gemaakt dat de mens zichzelf in de vernieling rijdt, weten de drie jongeren dat hun tijd is gekomen om hun duit in het ecologische zakje te doen. Ze hebben meteen grootste plannen, want ze willen met behulp van kunstmeststof een stuwdam in de staat Oregon opblazen. Ze voeren deze waanzinnige actie uiterst voorzichtig uit, maar de gevolgen zijn veel groter dan ze hadden verwacht. Angst vervangt plotseling het idealisme.
Wie de vorige films (Old Joy, Wendy & Lucy) van Kelly Reichardt kent, weet dat zij haar verhalen het liefst op een sobere wijze verpakt. Dat is bij Night Moves niet anders. Het opblazen van een stuwdam zou wel tot de verbeelding van de meeste Hollywoodproducenten spreken, maar Reichardt brengt de ontploffing niet eens in beeld. Wel draait het er bij haar om de personages in beeld te brengen en vooral hun worsteling met de emoties. We hadden het nooit gedacht dat we dit zouden schrijven, maar de revelatie is het kindsterretje Dakota Fanning die bewijst dat ze kan acteren mits je haar de geschikte rol aanbiedt. Jesse Eisenberg imponeert eveneens, ofschoon deze kerel altijd hetzelfde nerveuze, timide typetje uit de kast haalt. Vergeet trouwens ook niet aandachtig naar de prachtige postrock-soundtrack van Jeff Grace te luisteren.
Night Moves is nu uit op dvd via Imagine Films.
Didier BECU
03/09/2014
---
---