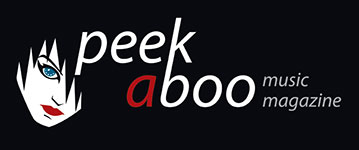 like this movie review
---
KEN SCOTT
Delivery Man
Movie
Comedy
[50/100]

E1
27/05/2014, Didier BECU
---
What is that with those Americans? Can't they read subtitles or are they just so narrow minded that they don't want to see a movie that's not coming out of Tinseltown, or what? I guess the real reason is of course money, and so it happens that most foreign success movies are getting an American remake. Director Ken Scott was lucky that he himself could transform his own Canadian hit Starbuck from 2011 into the blockbuster Delivery Man. The new version has Vince Vaughn in the leading role. And this man is over the Atlantic Ocean still a guarantee for a hit.


The story is simple, even a bit mellow, but funny nonetheless. David Wozniak (Vince Vaughn) is the kind of guy who can end nothing in a good way. He's not even able to do the simple courier job in his own family company. His girlfriend Emma (Cobie Smulders, the beauty that most of us know as agent Maria Hill from The Avengers) has real doubts if David is the ideal father figure as he claims to be. So no pregnancy yet! But then the solution comes out of the blue. In his younger days Wozniak used to be a fanatic sperm donor. The young guy is father from 533 children and 142 from them claim to see their real biological father. A fantastic opportunity to convince Emma that he's indeed a dream dad.


You're not convinced when reading this crap? Well, mind you, the script is certainly not the kind that will bomb you, but as usual there's Vaughn who has some obliged gags and he's the one who saves the day. The romantic scenes are far too mellow to be real, but I guess that's what happens when you have a movie in your hands that's been categorized as a feelgood comedy. Personally I haven't seen the original, but even without doing that, it's crystal clear that the makers wanted to have in the first place an American product in their hands. That is probably the main reason why this movie didn't make it over here, or is there simply no market for Vince Vaughn in the Benelux?

Delivery Man is funny, but worthless cinema. Perfect for an evening on the couch with a bag of popcorn and especially with your mind running at zero. If you can do that, then try, if not: then avoid.

Delivery Man is out on DVD and Blu-ray via E One.
Didier BECU
27/05/2014
---
Willen Amerikanen geen ondertitels lezen of zijn ze te bekrompen om films die niet van eigen bodem zijn te smaken? Wie zal het zeggen, maar wellicht zal het ook wel een beetje zijn omdat Tinseltown over een enorm fortuin beschikt, en vooral veel geld wil verdienen. Dit maar om te zeggen dat je er gif kan op innemen dat wanneer een buitenlandse film een succes is dat hij ooit een Amerikaans jasje zal krijgen. Regisseur Ken Scott had het geluk dat hij zijn eigen remake van zijn Canadese hit Starbuck uit 2011 mocht draaien. In Delivery Man werd de hoofdrol aan lolbroek Vince Vaughn gegeven en over de Atlantische Oceaan staat deze naam nog altijd garant voor een hit.

Het verhaal is eenvoudig, zelfs stroperig, maar tegelijkertijd ook wel grappig. David Wozniak (Vince Vaughn) is een verschrikkelijke nietsnut waar niemand iets mee kan aanvangen. Het lukt hem zelfs niet om het eenvoudig baantje van koerier in zijn eigen familiebedrijf tot een goed einde te brengen. Zijn vriendin Emma (Cobie Smulders die we natuurlijk als agente Maria Hill uit The Avengers kennen) twijfelt er dan ook sterk aan dat haar geliefde zo'n ideale vader is als hij zelf beweert. En dan komt er plotseling iets onverwachts uit de bus! In zijn jonge jaren was Wozniak een fervente donor van de spermabank. De jonge kerel heeft (hou je vast!) 533 kinderen het leven geschonken en 142 daarvan willen hun echte biologische vader zien! Een ideale gelegenheid, zo denkt David, om Emma te bewijzen dat hij het vaderschap wel aankan.

Niet overtuigd van deze onzin? Wel, het is inderdaad zo dat het scenario allesbehalve overdonderend klint, maar dat euvel wordt gelukkig goed opgevangen door Vaughn die (zoals we dat van hem gewend zijn) voor dfe nodige grollen zorgt. De film wordt wel door de vele romantische scènes net iets te melig, maar dat heb je nu eenmaal met films die het etiket van een feelgood komedie opgeplakt krijgen. Zelf heb ik het origineel nog niet gezien, maar het ligt er vingerdik op dat de producers in de eerste plaats een Amerikaans product wilden en dat is wellicht ook de reden waarom deze komedie in Europa nauwelijks de bioscoopzalen haalde.

Delivery Man is leuke, maar waardeloze cinema. Ideaal voor een avondje popcorn vreten en het verstand op nul. Wie iets meer wil, laat Delivery Man maar beter links liggen.

Delivery Man is nu uit op dvd en Blu-ray via E One.
Didier BECU
27/05/2014
---
---